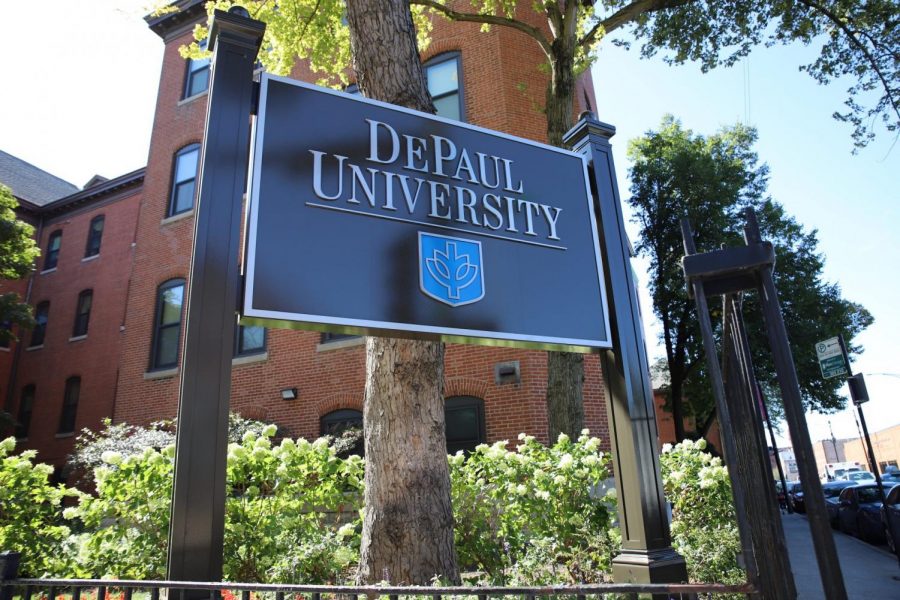 Bianca Cseke | The DePaulia
DePaul's Student Government Association (SGA) held the fourth session of its Civic Engagement and Social Action Series via Facebook Live Tuesday.
SGA President Alyssa Isberto and PR Coordinator Arantxa Reyes interviewed Tracy Siska, the founder and Executive Director of the Chicago Justice Project (CJP).
Siska explained the project's mission and how it works to open data from justice agencies.
"We use advocacy, policy work, and mostly now litigation through the Illinois Freedom of Information Act to open data that the justice agencies create every day," Siska said. "We are constantly in battle with one or more justice agencies at any one time. We view ourselves as providing… the fuel for justice and that we love the advocacy work that's been going on and we want advocates being on the street and we want them pushing, but from our perspective we want the reforms that are being pushed to be evidence-based."
Following the murder of George Floyd in May, Siska explained that the demand on justice issues has "exploded" and that the program is moving to expand its work nationally, as the CJP's work is mostly Chicago based.
"We've expanded throughout the state of Illinois, now going after the Illinois Department of Corrections to open them up and soon the Illinois State Police, but now we've started and we will now by the beginning of next week be expanding to Washington, D.C. and then in weeks to follow, Dallas, Baltimore, and because of recent events in Louisville, Ky. will be on that list shortly."
Throughout his career, Siska said he has faced obstacles, and that one should expect obstacles when completing advocacy and reform work.
"You don't get into this work without expecting obstacles," Siska said. "The system is set up to perpetuate what it's doing and any challenge to that brings you man-made obstacles, natural obstacles, system obstacles and you just have to find a way to overcome. Expecting no obstacles is just, it's foolhardy in my perspective. I would tell everyone to expect obstacles and be prepared to overcome them."
Prior to founding the CJP, Siska completed graduate school at the University of Illinois at Chicago (UIC). When asked how being a student in Chicago, and specifically a UIC student, made his experiences different from other universities elsewhere, Siska said the university's diversity introduced him to "different perspectives" which helped prepare him for the work he does today.
"It really prepared me for what I do and it exposed me to new points of experiences that being a white guy in the North Side of Chicago growing up right by O'Hare Airport [that] I knew about, I had read about but I had never experienced," Siska said. "That's one great thing about UIC, is just the diversity that you find there."
When asked about the work he has done regarding advocating for the removal of police officers form Chicago Public Schools (CPS), Siska explained that this is "a very complicated issue" and that CJP's main goal at the moment is to continue to push for obtaining data on this issue.
"We're in litigation right now with the Chicago Police Department [CPD] over violations of the Illinois Freedom of Information Act, and basically our role right now is to just keep advocating and keep litigating for the data," Siska said. "There is data to validate what's going on with those officers in the schools. The problem is CPS and the police department don't want to release it."
When asked how he would define justice, Siska said that is "a tough question" and cited issues with policing, crime and violence throughout Chicago.
"Part of the problem with policing in Chicago, especially [in] certain communities, is there's a dual problem," Siska said. "There are two problems going on at the same time. They're both overpoliced and underpoliced. That means there's such a concentration on the drug war and shootings that they're not actually preventing crime the way they should… So I think when you talk about what is justice, it's very complicated and I think [in] America, Illinois, Cook County, [and] Chicago, we're far too much about the punishment and not so much what is in the best long-term interest of everyone."
Siska added that the media needs to improve its coverage on these issues and also voiced his displeasure with the way Mayor Lori Lightfoot responded to the movement to defund police.
"We need a media that does their job better," Siska said. "We have a hyper concentration on gun violence, street violence, drugs so that's a huge issue. The other thing is I believe there was a massive massive, massive, epic, world-renowned mistake by [Mayor] Lori Lightfoot not embracing the defund the police movement and starting that discussion virtually now and post-COVID in-person and in communities around this city to find out what communities' definition of justice is and starting that discussion about what we can do to realign how we police our city."
When asked how students can get involved in CJP, Siska said that the program launched an ambassador program which occurred Wednesday evening and brought in volunteers to connect with prospective students and others. The program will include projects and activities that help promote CJP's work.
"We're going to try to bring those people together to start an ambassador program where people can help us do crowdsourced research projects, help expanding our voice on social media, to helping with Twitter storms and social media storms of public officials on public policy issues [and] on justice system issues," Siska said. "We're pushing an ordinance to realign how the city handles police civil misconduct cases and civil settlement."
When asked what advice he would give to college students interested in civic engagement, Siska stressed the importance of students making an effort to reach out to non-profit organizations to learn about ways they can get involved.
"There's a lot of nonprofits doing a whole host of activities around crime, violence, justice issues, but any issue," Siska said. "Get involved, make a call, send an email, see how you can help out… It's about getting involved and stepping forward and sending that email and dedicating a few hours a week, not huge amounts of time, but a few hours a week to doing something."
The Civic Engagement and Social Action Series takes place Tuesday nights at 5:30 p.m. with a new panelist each week until the 2020 presidential election in November.