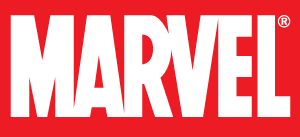 In a secret press announcement held Tuesday morning, Marvel unveiled the lineup for the next five years as a part of the Marvel's Phase 3 including casting and title details.
After news leaked of Benedict Cumberbatch being cast for the "Dr. Strange" film on Monday, they announced the film will be released in late 2016 but the full casting list was not confirmed.
Despite stating that the third "Captain America" film would be titled "Serpent Society," President of Marvel Studios Kevin Feige gave the audience the real title, "Captain America: Civil War."
"Avengers" stars Robert Downey Jr. and Chris Evans appeared on after the "Civil War" name change. Downey then welcomed Chadwick Boseman onstage as the new Black Panther.
For the third installment of "Avengers" it will be split in two with "Infinity War: Part I" in 2018 and "Infinity War: Part II" in 2019.
Feige also announced the first film from Marvel to star a female superhero with "Captain Marvel" slated for summer of 2016.
The next "Thor" film was revealed as well as more from "Guardians of the Galaxy" and the new "Inhumans."
"Avengers: Age of Ultron" will be out May 1, 2015.
Planned Release Dates through 2019
Captain America 3: Civil War – May 6, 2016
Doctor Strange – Nov. 6, 2016
Guardians of the Galaxy 2 – May 5, 2017
Thor: Ragnarok – July 28, 2018
Black Panther – Nov. 3, 2017
The Avengers 3 – Infinity War: Part 1 – May 4, 2018
Captain Marvel – July 6, 2018
Inhumans – Nov. 2, 2018
The Avengers 3 – Infinity War: Part 2 – 2019