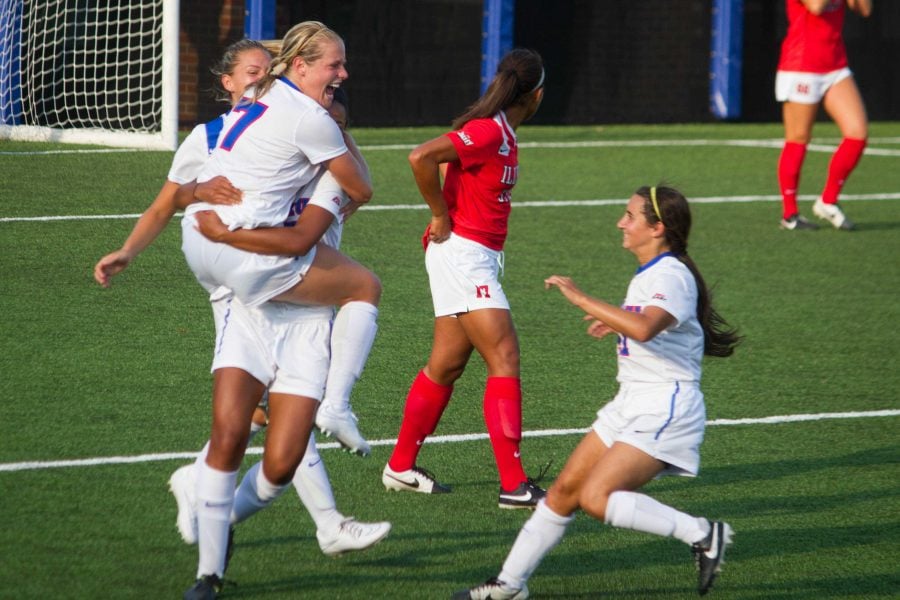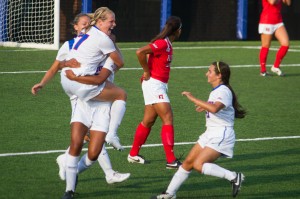 Following their historic undefeated season that saw them win the Big East regular season title, women's soccer will host a selection show Monday at 3 p.m.
The actual show, which will be live streamed from NCAA.com, will begin at 3:30 p.m. and will give the Blue Demons their opponent and match location for the first round of the NCAA tournament.
The watch party will take place at the Sullivan Athletic Center in the Hall of Fame Foyer.
DePaul completed the regular season ranked as high as they've ever finished with Soccer America magazine ranking them seventh in the nation, while the National Soccer Coaches Assocation of America had them at 13. The NCAA has their RPI at 20.
The Blue Demons returned to the NCAA tournament in 2013 after a 10-year absence, falling in a 1-0  loss at Indiana. DePaul was the nine seed for that tournament game.
The Blue Demons have already been rewarded for their excellent conference results with freshman midfielder Alexa Ben winnning Big East Freshman of the Year and head coach Erin Chastain winning Big East Coach of the Year.
It is still undecided as to whether the Blue Demons will host the first round game or whether they will go on the road. The first game will be between Nov. 14 and 16.
DePaul finished their undefeated regular season with a Big East tournament title, defeating the Georgetown Hoyas in the championship match.