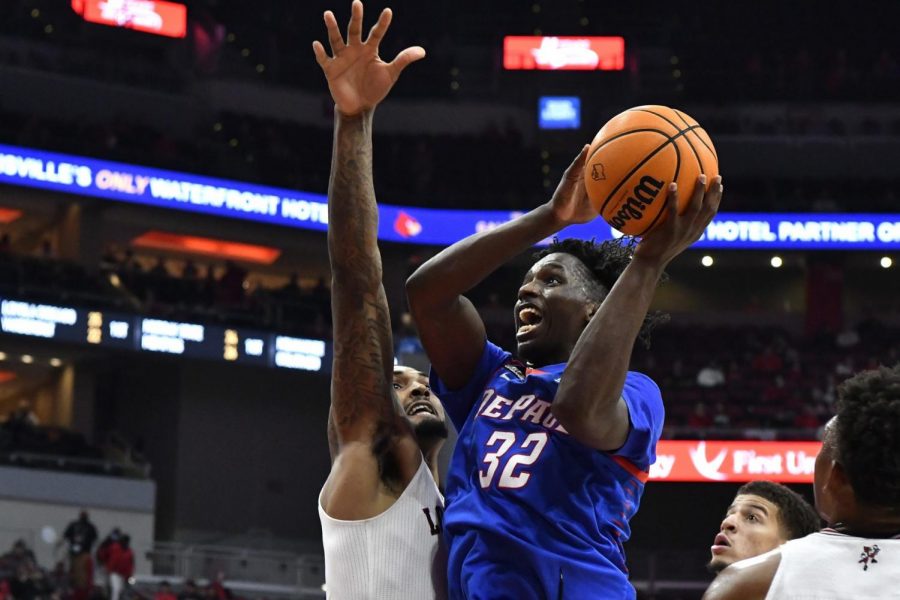 AP Photo/Timothy D. Easley
The DePaul men's basketball team took on Creighton University on Saturday in a matchup that usually goes the Blue Jays' way. Coming into the game, Creighton had won the last 14 games against DePaul, and that streak was extended on Saturday when the Blue Demons fell to Creighton 60-47.
The Blue Demons entered this game coming off a 68-67 loss to No. 20 ranked Xavier University on Wednesday and were without their top scorer Javon Freeman-Liberty again. The team needed other players to step up offensively, but struggled to find that offense down the stretch when it was needed most.
Even though Brandon Johnson opened the scoring in the game, the Blue Demons started off slowly. The team struggled to make some big shots while the Blue Jays were connecting on the court.
However, there seemed to be a shift at the midway point of the first half when Javan Johnson tied the game at 15, while Creighton went over six minutes without scoring a basket. The Blue Demons were soaring, with every shot going in and every pass meeting its target.
From there, the Blue Demons took the lead and pulled ahead from efforts by Courvoisier McCauley and David Jones to make the score 32-23 by the end of the first half. Jones finished the half with nine points, while Jalen Terry led with five rebounds.
Entering the second half, the Blue Demons continued to shine as Brandon Johnson made a layup to give DePaul a 10-point lead while Creighton was struggling offensively.
However, the tides changed again when DePaul hit 38 points. Suddenly, none of the Blue Demons' shots were going in and the team was not connecting, while Creighton regained their confidence and the lead back.
The Blue Jays rapidly pulled ahead and went on a 17-point run. Meanwhile, the Blue Demons were stuck at 38 points for over seven minutes before Johnson snapped their scoring drought with a layup.
From there, the second half was all Creighton, who dominated with different scoring streaks while DePaul continued to struggle with scoring and failed to catch up to the soaring Blue Jay team.
The Blue Demons seemed to get frustrated at different points in the game, and as a result, struggled with fouling. Jones was leading in points and a huge factor to DePaul's success late in the first half, but had to be regularly subbed out due to foul trouble. Terry also totaled four personal fouls.
With Freeman-Liberty out of the lineup and his time of return unknown, the Blue Demons will need the offense to show up now more than ever, especially towards the end of the games when their opponents begin to challenge the Blue Demons' early leads.
The Blue Demons remain on the road as the team heads to Villanova University on Tuesday before returning home to celebrate Alumni Day against the University of Connecticut on Saturday.