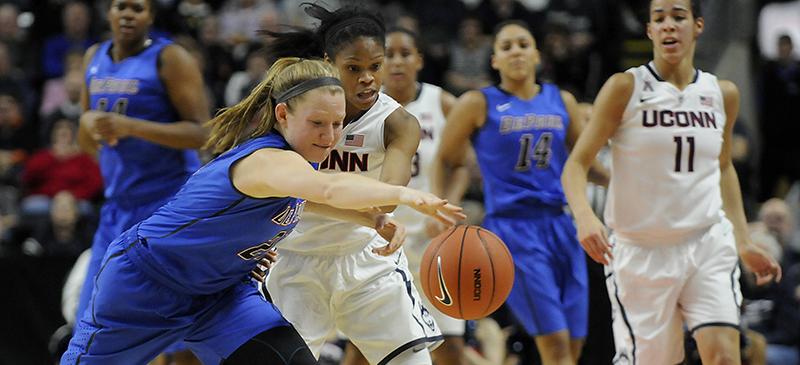 TNS
Senior guard Megan Rogowski will be out for the remainder of the 2014-15 season with a torn Anterior Cruciate Ligament (ACL) suffered on Jan. 2 against Villanova.
Rogowski started all 14 games for the Blue Demons this season, averaging 27.1 minutes a game. She led the team with 39 three-point field goals and had a .424 three-point field goal percentage, good for 41st in the nation. She was also a starter for most of the games in 2013-2014.
"Megan has been a mainstay in our DePaul backcourt since her freshman year and has worked to make herself one of the leading 3-point shooters in the nation," DePaul head coach Doug Bruno said in a press release. "In that process she has also grown into being a total and complete guard."
He also spoke of what impact her injury will have on the team going forward.
"Megan's intelligence for the game and competitiveness will be as missed as much as her ability to space the floor with her 3-point shooting," he said.
Rogowski did not play in the Jan. 4 game at Georgetown, where instead senior Centrese McGee get her second start of the season in Rogowski's place.