Zero to 12: Rapper Drake wears Brittany Hrynko of DePaul women's basketball gear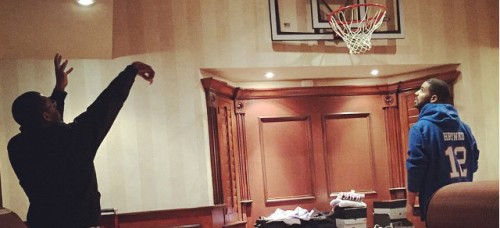 On Jan. 8, Grammy award-winning artist Drake put a photo on Instagram of him shooting hoops in his room. It seemed like a normal photo, except for the fact that he was wearing a sweatshirt featuring the last name of DePaul senior point-guard Brittany Hrynko.
"I was very shocked, and at the same time I was excited that he actually noticed women's basketball and DePaul," Hrynko said. "I knew he followed them on Instagram but nothing other than that though."
The caption read "Putting shots up anywhere. @bhrynk," mentioning her Instagram handle.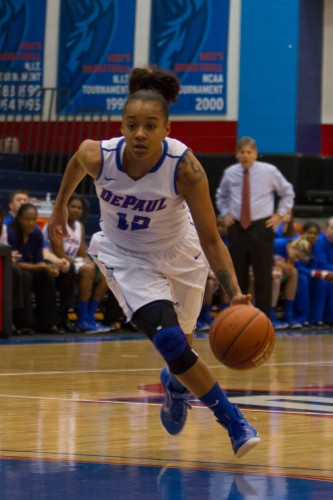 This was not the first time that Drake sent out a photo on Instagram regarding DePaul women's basketball. On Dec. 12, he published a photo of him watching DePaul's game against Notre Dame with the caption "This DePaul vs Notre Dame game the other day had me stuck." The game happened two days prior.
DePaul lost that game to then No. 5 Notre Dame in overtime 94-93 after nearly upsetting the Fighting Irish at home. Hrynko scored 32 points and had five assists in the loss. At the time, it was a season-high point total for Hrynko, although she beat that record with 38 points against Georgetown.
Bruno was happy that he sought out the game to watch and that he stuck with it to the close end.
"He was tweeting out right after our Notre Dame game how great it was to stay with the game and watch the game," Bruno said. "So I'm just excited that someone of his stature in the entertainment world would care enough to watch women's hoops."
Hrynko said she never expected something like this.
"I guess it's just exciting," she said. "I didn't think I'd see someone like that wear something with my name on it."
Head coach Doug Bruno was not just excited because of Drake's famous music career, but because of his role in the NBA.
"This isn't just a member of the music world this is an (ambassador) of the Toronto Raptors," he said. "So we have an NBA owner wearing Hrynko gear and that's really exciting."
Drake has been the Raptors' global ambassador, a position that puts him on the executive committee and as a consultant for rebranding the team's image. Bruno hopes that this endeavor in the NBA might translate to some business decisions regarding women's basketball as well.
"I just hope that Drake would decide to buy a WBNA franchise," he said.