A rigged game: #OscarsSoWhite trending after 87th Academy Awards nomination ceremony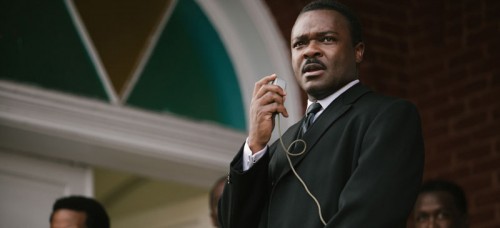 "Anything can happen tonight, so many different possibilities," Ellen DeGeneres said during her opening monologue at the 2014 Oscars ceremony. "Possibility number one: '12 Years a Slave' wins Best Picture. Possibility number two: You're all racists." While the film did win Best Picture, the latter may not have been completely disproven.
Hosted by actor Neil Patrick Harris and attended by every other white man in Hollywood, the upcoming ceremony will be "the whitest Oscars since 1998," according to The Huffington Post.
This year's Oscar nominations have saluted only white actors and actresses — the first time this has happened since 1998. David Oyelowo's role as Martin Luther King, Jr. in "Selma" is arguably the most apparent snub in this year's nominations. 
However, David Sims of The Atlantic asks that we take caution in thinking that the Oscars' diversity "begins and ends with more nominations for 'Selma,'" because several other worthy films "starring people of color — 'Beyond the Lights,' 'Dear White People,' 'Top Five,' 'Rosewater' and 'Belle' — got barely a sniff of academy attention." Selma isn't the only film starring people of color that's been wrongly overlooked.
It's also crucial to note that — other than in their special, separate categories — women were scarcely represented as well, most notably in writing, directing and cinematography, categories that included no women at all.
In fact, of the 110 individuals — not including nominations for films as a whole — nominated for categories other than acting, only 16 were women, and five of those nominations were for costume design or makeup and hairstyling.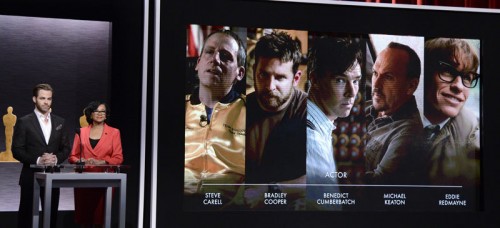 What's more, every single film nominated for Best Picture both stars a man and has a plot focused on masculinity. Imran Siddiquee from Medium said, "the last time not a single Best Picture nominee was centrally about a woman was way back in 2005  —  when 'Crash' won — four years before the Academy expanded the category to include more than five nominees."
However, none of this is terribly surprising when considering that, according to a 2013 Los Angeles Times survey, 94 percent of Oscar voters are white and 77 percent are men.
Yet it's often overlooked that the president of the Academy of Motion Picture Arts and Sciences, Cheryl Boone Isaacs, is a black woman. When first asked about the lack of diversity in this year's Oscars, Isaacs said she didn't think the Academy had a diversity problem "at all," pointing out 'Selma's' Best Picture nomination.
A few days later, Isaacs corrected her statement, commenting that she "would love to see, and (looks) forward to seeing, a greater cultural diversity among all our nominees in all of our categories."
Perhaps by next year's Oscars we will accomplish more of this diversity. Maybe movies starring women won't seem significant or unique in their celebration of feminism. Maybe films starring people of color will become more frequent.
Maybe next year these movies will actually have success at the Academy Awards.
For now, we can continue to congratulate these white men for all of their achievements.
On Feb. 22, there will be many possibilities. Anything could happen. Possibility number one: white men win almost all of the Oscars awarded. Possibility number two: the Oscars               are canceled.