Embracing female nudity via Herself.com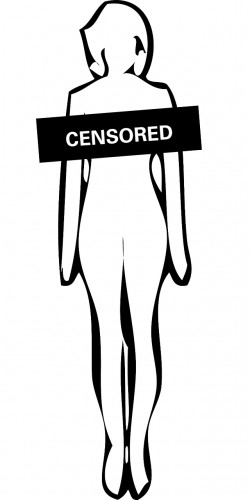 Star of CW's "Reign," Australian actress Caitlin Stasey launched the feminist website Herself.com, where women pose nude and tell their stories. Stasey sought to create a place where women could unapologetically be themselves and bare all.
The 24-year-old Stasey is among nine women currently participating in the growing feminist project. Interviews expressing each woman's views on sexuality, reproductive rights and abortion accompany the nude photos. Although small, the cast of women is diverse, not only in body shape and size, but the site features women of different sexualities and gender identities. The site also has a "participate" tab, where women from around the world are invited to join the movement.
On her website, Stasey writes, "Herself is a gesture to women, for women, by women; a chance to witness the female form in all its honesty without the burden of the male gaze, without the burden of appealing to anyone. Let us take them back from those who seek to profit from our insecurity."
The city of Chicago filed a motion on Wednesday to dismiss a federal lawsuit over the right for women to be topless in public, according to a Chicago Tribune article. The motion stated that "female breasts are considered erogenous in a way that male breasts are not," and thus, is not protected by the Constitution.
The lawsuit was filed in November on behalf of Sonoko Tagami, a member of GoTopless, a nonprofit organization that supports women's rights to be bare-chested in public, after Tagami was ticketed for indecent exposure last August.
Many agree with Stasey's and Tagami's platform, such as Laura Springman, a DePaul junior and member of Feminist Front. Springman said she supports "women reclaiming their bodies and learning to love themselves."
"I think it's awesome that women are taking photos of themselves and existing nude without it being sexualized, but rather empowering," Springman said. "Nudity in our culture, especially female nudity, is sexualized. But in reality, being nude is not a sexual thing inherently. It's just being yourself down to the deepest level."
Springman also added that it is equally important to recognize women that are not comfortable being naked or being naked in this online forum.
Another member of the Feminist Front, Adina Babaian, said, "I am glad to see a website that celebrates women's bodies, especially women of color whose bodies are too often commoditized and denigrated in the name of white beauty standards."
Deanna Fedash, a senior at DePaul also supported the website, both in its nudity and representation of all sorts of women.
"I think that anything that promotes women claiming their bodies as their own is a good thing," Fedash said. "Women are taught at a young age that their body is not theirs, and they should be ashamed of it ­— like breasts are hyper-sexualized to the point in which they can't even serve their biological purpose."
Stasey, like many other feminists, advocated the Free the Nipple campaign by posting a topless photo on Instagram, but had the photo promptly taken down by the administration for decency. The Free the Nipple campaign seeks to empower women by raging against female censorship and oppression and has garnered the attention of celebrities such as Miley Cyrus and Lena Dunham.
The campaign doesn't just advocate for women to expose their breasts in public for the sake of having the right to, it also seeks legal rights for women to breastfeed in public, which as Fedash pointed out, is the biological function of breasts.
"Until society as a whole makes it safe to have breasts or any other characteristic associated with femininity, places like this site need to exist," Fedash said.
However, not all are advocates of the site or even understand its purpose. Hayley Bailiff, a senior at Oakland University in Michigan, found that the nude project contradicted what she believes feminism aims to accomplish.
"I just don't understand the website," Bailiff said. "I will never understand how showing myself nude would make society see me as equal to a man."
"Feminism is about empowering women, right? It's about showing that women are more than just sex objects," Bailiff said. "I cannot stand people who choose to take the porn route as fighting feminism. If you took the words off those photos, it could be a porn site. At the end of the day they are still sex objects."
Regardless of your own take on the issue, Stasey is here to stay and has a message for all those who enter her world. "Women — love each other, support each other and defend each other. It comes at a greater cost to you to attack the women around you than it does to empower them."