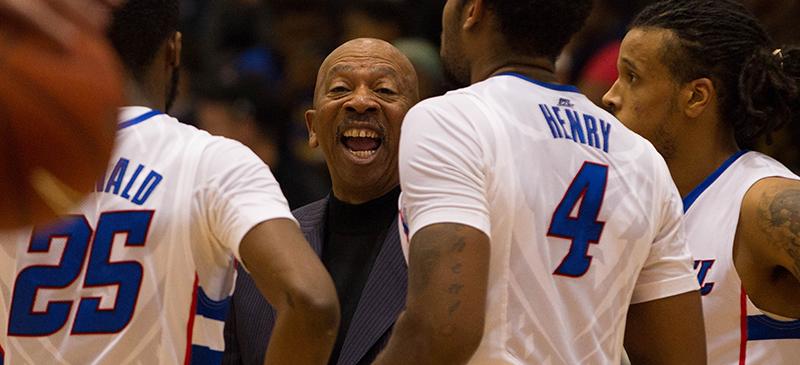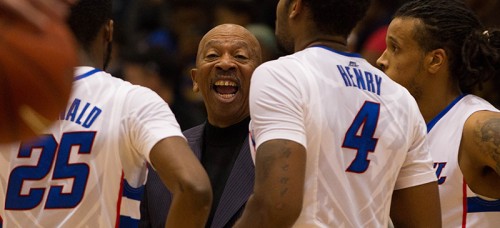 DePaul head coach Oliver Purnell has been around the game long enough to where he describes every individual season as a marathon. It's grueling and can feature its twist of unexpected turns.
The latest leg of the race came off a recent three-game road trip, which concluded Thursday when Providence guard Kris Dunn dominated the Blue Demons in an 83-72 win.  The third game of the trip, Purnell said, is always the toughest, and the Blue Demons folded.
But at the same time, it's clear by now  that this is a team that has endured so far.  Much has already been made about the team's 6-1 start, six-game losing streak and the resurgence in the Big East. For the first time in years, the Blue Demons are no longer considered pushovers.
As the season plunges on and the Blue Demons sink below .500 for the first time since December, eyes fall back on Purnell and if his 27 years of coaching experience will be able to rally them once again.
"Most situations I've seen, in terms of road trips or snowstorms," Purnell said. "I always try to give our guys perspective. It's not the end of the world what happened at Xavier as long as we learn from it. But now we've got to move on."
Purnell attributed his team's success to having a better roster, but the style of basketball that the Blue Demons have used to win games suits the group well.
On offense, the Blue Demons have played their best basketball inside-out with a player either driving to the basket or the ball being passed inside. The Blue Demons are sixth in field goal percentage in the Big East, but it's led to success and better chemistry on offense.
"Offensively we want to share the ball and take better shots," Purnell said. "It's something we've emphasized and we are taking better shots now …  We're leading the Big East in 3-point shooting and I think that's the reason why. We're taking better 3-point shots."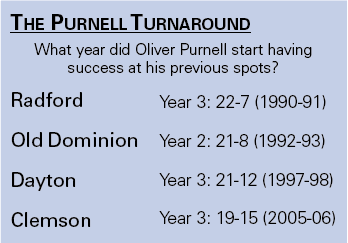 It's on defense, however, that the Blue Demons have started to let up. DePaul has displayed strong defense in stretches, but Purnell has yet to get a consistent 40 minutes from his group. Lately, the problem for the Blue Demons has been stopping their opponent's best opposing player — letting Xavier's Matt Stainbrook score 17 points or Providence's Kris Dunn going off for a triple double.
"We've got to stay focused for the whole 40," guard Aaron Simpson said. "We can't lose track of our assignments that we have from the scouting reports. We have to be ready to play every night."
Forward Forrest Robinson echoed similar sentiments. Robinson, a senior, was on the team last year and has noticed the difference in this season.
"The overall mood is we know what to do," Robinson said. "We're just more on the same page. It's not necessarily talking about the coaches, but as a unit, us on the team, we're on the same page together. We love each other and go to war with each other."
Part of being on the same page is for the coaching staff to adjust to players' talents and Purnell has done that. He said he's altered his schemes from his original vision in the summer, abandoning his signature press-and-run tempo for a more balanced offense and defense.
"We found that in between tempo that allows us to play good defense, and at the same time, control the ball better offensively," Purnell said. "Things change throughout the course of a season and things you discover about your group. I think we've almost found that sweet spot."
That being said, Purnell isn't satisfied yet.
"Obviously, I look at this season as this season," Purnell said. "What we wanted to do coming into this season was to compete in the non-conference and win some games early.  We didn't anticipate nor want that rough patch, but those things happen. We said we wanted to compete in the Big East right away. We want to get better each week and win the Big East tournament.
"All of those things, we've talked about are still right there in front of us," Purnell said.