Oscar-nominated short films: Live-action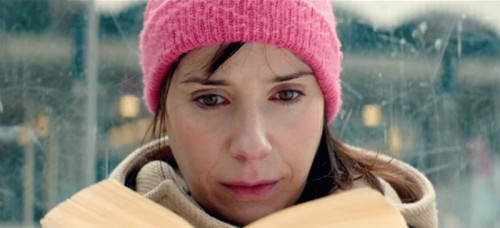 Here's a look into live action short films nominated for Oscars this year
1. "The Phone Call"
Containing possibly the best performances of the nominated shorts, "The Phone Call" follows Heather (Sally Hawkins), a helpline operator who answers a mysterious call from a man on the brink of death after swallowing a load of pills. The man, played by the magnificent Jim Broadbent, is never seen on screen — and rightfully so ­— with his performance delivered merely through voice.  While establishing itself as a dark mystery, the film slowly becomes much more sentimental in its third act, and it's within these final moments that "The Phone Call" does something special.   If I were to bet which film will take this year's golden statue, it would be this one.
2. "Boogaloo and Graham"
For a film that takes place in 1970s Belfast, "charming" wouldn't exactly be the first word to come to mind. But this endearing tale of two brothers whose father buys them baby chicks as pets, is exactly that.  As the two brothers grow, so do the chickens, leaving the question of what should be done with them. This film about family could have gone a handful of cliche directions, but director Michael Lennox avoids them all, leaving the audience surprised throughout. 
3. "Butter Lamp"
The most ambitious of the nominees and my personal favorite is director Hu Wei's "Butter Lamp," which contains almost no camera movement and is shot through a single vantage point. In the film, a photographer and his assistant take pictures of Tibetan nomads in front of a number of backgrounds. The fake backdrops range from iconic Chinese monuments to smiling Disney characters, resulting in various scenarios that are both humorous and gloomy.  The short has no clear narrative, which may bother some viewers, but in it lies a thick message of the power of illusion. As the background curtain drops in the final scene, revealing Tibet's mountains, we are taken in by the beauty of a landscape we will never witness with our own eyes, much the same as the villagers and their dreamful backdrops.   
4. "Parvaneh" 
This short from Switzerland tells the story of its titular character, an Afghan immigrant living as a refugee in the Swiss Alps, and her struggle to send money to her ill father. Parvaneh, denied by the Western Union because she's under 18 years of age, befriends a teenage girl who vows to help her complete the transfer. In the small amount of time, the two leads are able to create a genuine friendship that makes the film quite enjoyable to watch.
5. "AYA"
The longest of the nominees is the Israeli film, "Aya," which follows a woman of the same name who assumes the identity of a man's limo driver while at an airport. Most of the film takes place in her car, as she drives the unknowing musician judge to Jerusalem.  In an exploration of the pair's brief relationship, this film takes a strange encounter and creates a unique outcome.