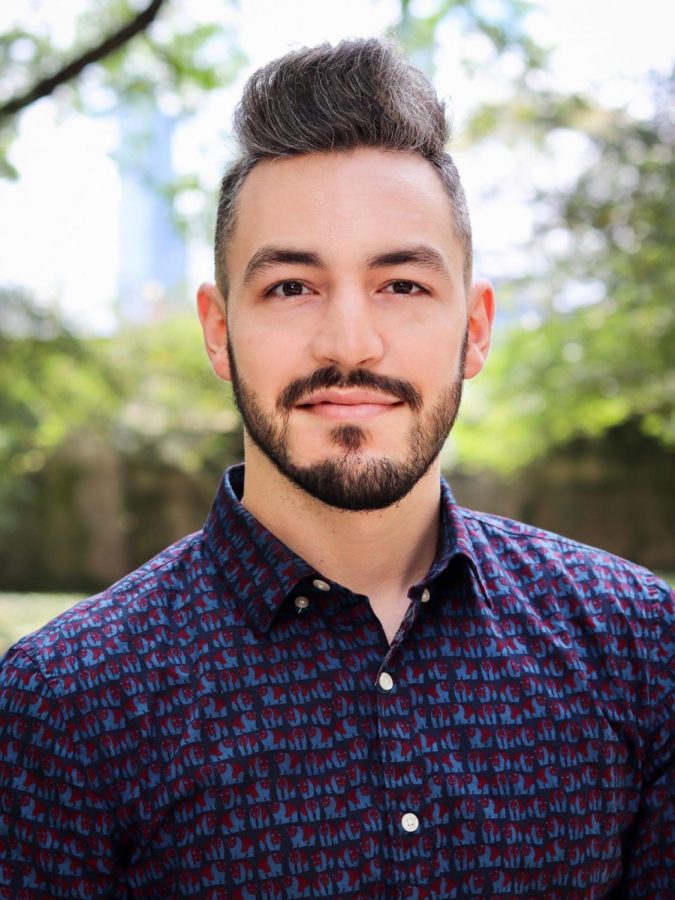 Marcus Robertson is a journalism major and an Air Force veteran.
He plays the drums occasionally and listens to music you all definitely hate.
In his free time (lol), Marcus enjoys a good existential crisis. Also he's really old. Like almost 30 old.
ALSO also he's in student government, so students with questions, comments, or concerns should feel free to reach out.
Marcus Robertson, Nation & World Editor
Sep 20, 2020

New leadership for Japan: Shinzo Abe's legacy and what to expect from the new prime minister

(Story)

Sep 20, 2020

Nation remembers Ruth Bader Ginsburg

(Story)

Sep 06, 2020

Colleges adapt to scaled-back campus reopening

(Story)

Sep 06, 2020

Federal appeals court vindicates Edward Snowden

(Story)

Sep 06, 2020

'How do you trust them now?': How politics has undermined America's health authorities

(Story)

Aug 15, 2020

DePaul students — faced with online classes and high tuition — turn to community colleges

(Story)

Aug 11, 2020

Biden camp announces Kamala Harris will be his running mate

(Story)

Jul 15, 2020

La administración Trump revoca las restricciones puestas sobre estudiantes internacionales

(Story)

Jul 14, 2020

Trump administration reverses restrictions on international students

(Story)

Jul 12, 2020

Cientos de manifestantes protestan contra ICE en el centro de Chicago

(Story)

Jul 10, 2020

Hundreds of Chicagoans protest ICE in downtown march

(Story)

Jul 07, 2020

ICE: International students must take in-person classes or face deportation

(Story)

Jul 07, 2020

ICE: Los estudiantes internacionales deben tomar clases en persona o enfrentar la deportación

(Story)

Jun 24, 2020

Trump administration to cut funding for Illinois COVID-19 testing sites

(Story)

Jun 20, 2020

Chartwells employees, students advocate for laid-off workers

(Story/Media)

May 29, 2020

DePaul's Mission & Ministry keep elderly Chicagoans from feeling lonely during lockdown

(Story)

May 22, 2020

Counselors, therapists ask insurance companies to cover telehealth past stay-at-home order's end

(Story)

May 07, 2020

Here's who's most likely in the running to be Joe Biden's VP

(Story)

Apr 27, 2020

Sex workers navigate creating content in a full house

(Story)