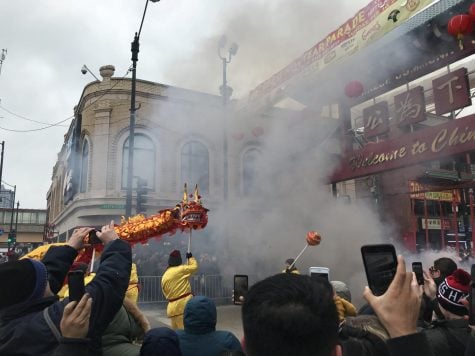 Luc Fougere, Contributing Writer

February 13, 2019

Filed under Events, Nation & World, Showcase
A sniffily oink oink to commemorate the Lunar New Year as Chicago's Chinatown hosts its annual Chinese New Year Day parade on Sunday. Snow began to fall as the celebrations kicked off for the Year of the Pig, creating for a chilly but picturesque parade. According to the Chinese Zodiac calendar, 201...

Evan Sully, Staff Writer

February 4, 2019

Filed under News
TEDxDePaulUniversity will be returning on April 12. The fourth annual TEDx event will feature nine speakers who will give presentations on various topics centered around the theme "Fast Forward" at the School of Music's Holtschneider Performance Center. TEDxDePaulUniversity, according to its webs...