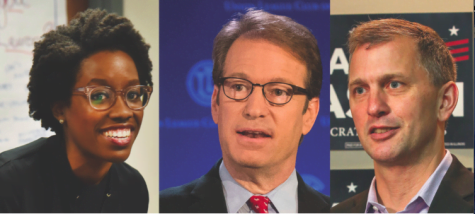 Natalia Cardenas, Jakob Emerson, Mikayla Price & Heather Stone, Contributing Writers

November 12, 2018
In two closely watched suburban Congressional districts, Democrats unseated Republicans in seats critical to their takeover of the House of Representatives. In the Illinois 6th District, covering the suburbs west of Chicago, veteran Republican Rep. Peter Roskam lost to Democratic businessman and political...
July 15, 2015

Filed under Campus News, News
Many students who receive healthcare through DePaul will have to test the open market in the coming months as the university announced last week that it would not continue to provide a student healthcare plan once the contract with its current provider expires at the end of August. The university...