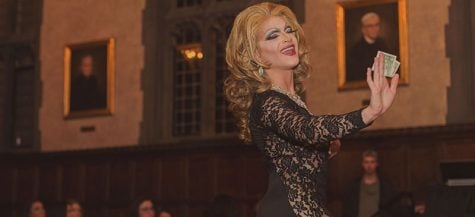 May 3, 2015

Filed under Campus News, News
Sophomore Jeremy Martens first figured out he loved to perform drag before he moved to the city, practicing in his bedroom. Because of his love for the performance, he decided to be a part of Act Out DePaul's annual amateur drag show on Friday, May 2. Read More &raquo...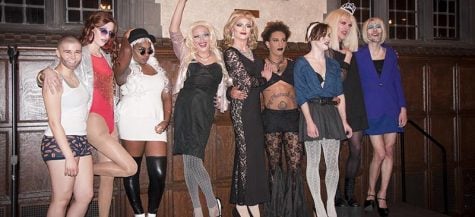 May 3, 2015

Filed under Arts/Life, Lifestyle
As Brooke Candy's song blasted through the Cortelyou Commons, Sara Tonin, scantily clad as a nun, stomped and gyrated in platform boots under the watchful gaze of a dozen portraits of priests. The crowd ate it up. Read More &raquo...