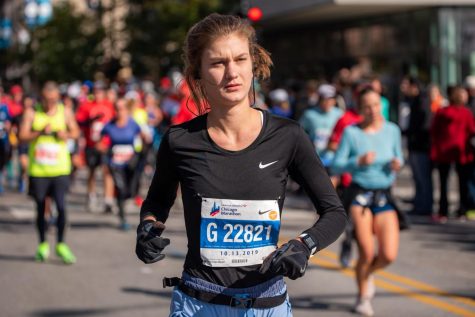 Keira Wingate, Assistant Arts & Life Editor

October 13, 2019
Growing up in an athletic family in Norwood Park, Chicago, Ivy Witczak has played basketball, cross country and track. Now, training for the Chicago Marathon, Witczak is using her past athletic skills to compete in her very first marathon. Witczak is a junior at DePaul and has been a part of sports in o...
Lawrence Kreymer, Asst. Sports Editor

October 8, 2018
When the 41st edition of the Chicago Marathon was completed on Sunday, many runners fulfilled their goal of running in a marathon. For some people this is a goal that they have had their entire lives, and for others it develops later on. Senior Marissa Nelson falls into the latter group. ...