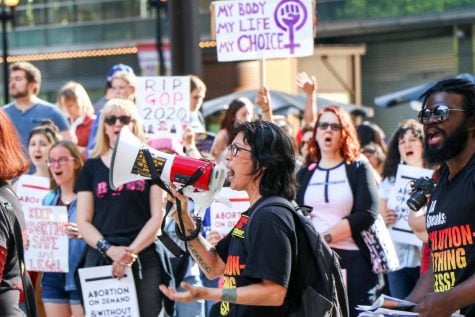 Ella Lee and Emma Oxnevad, Focus Editor and Assistant News Editor

May 28, 2019
Protesters on both sides of the abortion debate stood their ground Thursday at the Chicago Rally for Reproductive Justice. The protest began in the Daley Plaza, with speakers addressing the crowd from the Picasso sculpture. Representatives from Chicago Abortion Fund, Midwest Access Coalition, Lifted...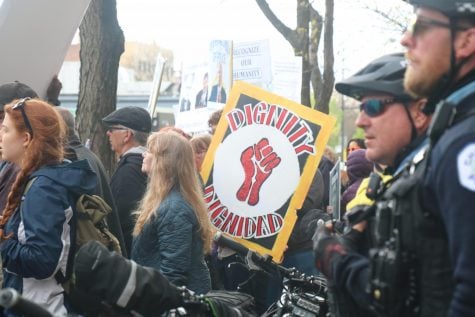 Emma Oxnevad, Assistant News Editor

May 13, 2019
Last Monday, protestors gathered in Union Park to rally against the union of the Chicago Police Department. Protestors included members of Chicago Alliance Against Racist and Political Repression (CAARPR), Southsiders Organized for Union and Liberation, Reclaim Chicago, and The People's Lobby. T...