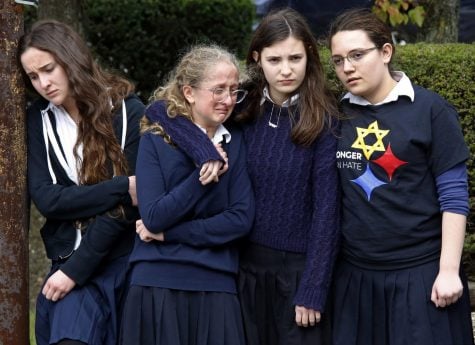 Courtney Lewis, Contributing Writer

November 12, 2018

Filed under Opinions
At 13 years old, I didn't have a care in the world. I was living with my family in the town of Deerfield, on Chicago's North Shore, going to school, cheerleading practice, Deerfield Square after class – and synagogue. In heavily-Jewish, affluent Deerfield, I never thought twice about being Jewish....
Marin Scott, Nation & World Editor

November 5, 2018

Filed under Nation & World
The nation has been in recovery this past week a er a violent shooting at Tree of Life Synagogue/Or L'Simcha, in Pittsburgh that left 11 dead. While so many are left shaken and disturbed by this tragedy, this act was not uncalled for. So much of the political rhetoric of our time is laced wit...