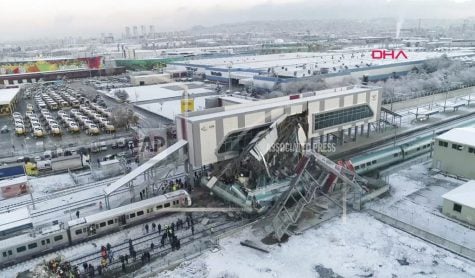 December 13, 2018

Filed under Days of Terror, Nation & World
Turkey train crash leaves 7 dead, dozens injured A high-speed train hit a railway engine and crashed into a pedestrian overpass at a station in the Turkish capital Ankara on Thursday, killing seven people and injuring 46 others, officials and news re said. The 6:30 a.m. (0330 GMT) train from Ankara to the ce...
June 28, 2016

Filed under Nation & World
ISTANBUL (AP) — Suspected Islamic State group extremists have hit the international terminal of Istanbul's Ataturk airport, killing dozens of people and wounding many others, Turkish officials said Tuesday. Justice Minister Bekir Bozdag said 31 people were killed in the attack while another senior government official told The Associated Press it could climb much high...