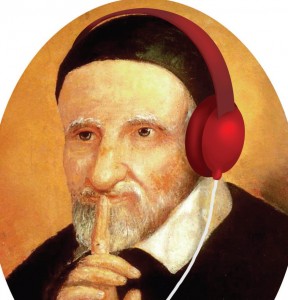 Although music festivals have continually launched the careers of unknown indie acts into mainstream stardom, there's not enough room on the lineup for everyone. While some artists get to display their talents on mega stages around the world, some smaller artists are still trying to make it out of their parents' homes.
This isn't always the fault of the artist, however. Trying to build up a social media presence, craft a solidified, yet relatable image, and beg a record label for a tour budget can all hinder an artist.
With an abundance of resources available to artists, the journey to getting listed on the bill at Pitchfork or Lollapalooza doesn't seem too far away.
Below are some of the artists I expect to see on the festival circuit in 2016. Here's to next year.
1. Gallant — "Jupiter Grayscale"
An LA-based R&B singer, Gallant's falsetto is enough to catch the attention of any fan of the genre. On "Jupiter Grayscale," his smooth vocals complete the metallic sounding track. He's already gained hundreds of thousands of plays on Spotify.
2. Shy Girls — "Arrest Me"
Since his debut in 2011, Shy Girls has remained persistent in making music using a DIY-approach. He has a hand involved in every aspect of his work, which includes everything from songwriting to production to cover art. Recently making a surprise appearance during Odesza's set at Coachella, Shy Girls could easily hold his own at the festival.
3. Moko — "Your Love"
"Your Love" is everything that house music of the '80s used to be. Moko perfectly employs a soaring chorus and strong vocals over a sparkly beat, making it perfect for a night at the disco.
4. Tink — "Ratchet Commandments"
Hailing from the south suburbs of Chicago, Tink employs an unmatched realness that separates her from other female rappers. Her brutally honest lyrics make you cringe with shame because she's just that good. Signing a major label deal with Timbaland also proved to be a milestone in her young career.
5. Allie X — "Prime"
Strikingly similar to Lady Gaga in 2011, Allie X's image and music are saturated with pretentiousness. After Katy Perry tweeted her single "Catch," music blogs began to take her more seriously. Still, she is able to put a new spin on otherwise boring bubblegum pop, making her the perfect fit for more mainstream festivals like Coachella.
6. Tei Shi — "Bassically"
Argentine singer Tei Shi specializes in seductive pop music for the bedroom. Now based in Brooklyn, Tei Shi has released several singles and covers including a riveting version of Beyoncé's "No Angel." Having already performed at CMJ, it's only a matter of time before Tei Shi begins making waves at festivals around the world.