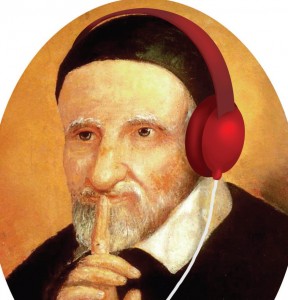 I've said it once and I'll say it again: 2015 is shaping up to be a great year in music. But being an omnivorous music aficionado and a grossly overcommitted senior means that sometimes pesky things like homework and sleep get in the way. Plus I can't stream music on the Blue Line and I've used up most of my data plan anyway (yes I stream music, and sorry mom for going over).
But properly writing long form music reviews takes time, dozens of listens and often more brainpower than my caffeine-saturated brain can endure. Here are some of the albums and tracks I have neglected to review this month.
1. Passion Pit — "Lifted Up (1985)"
Passion Pit has perfected the mainstream crossover success of Vampire Weekend with the sound of "Oracular Spectacular" era MGMT or Cut Copy's greatest hits. Is their target demographic now '90s revivalist 17-year-olds? Probably. Are they any less fun? Nope. "Kindred" is ultra-concentrated with poppy and quirky hits, and "Lifted Up (1985)" is bound to be a song of the summer.
2. Tame Impala — "'Cause I'm a Man"
Judging by "'Cause I'm a Man" and "Let it Happen," which was released in March, Tame Impala are taking a more groovy, jam route with their upcoming album, "Currents," due later this year. "'Cause I'm a Man" is a sensual and heavy-bottomed track, and with these guys topping the push for psych pop, it will be excited to hear what they come out with next.
3. Tyler the Creator — "Cherry Bomb"
Like it or not, Odd Future is trying to grow up. Ironically, Earl Sweatshirt has been able to do so with ease on "Chum" and "I Don't Like S-."
But seeing the notoriously obnoxious and occasionally crazed Tyler, who's helmed the Odd Future brand, try maturity on "Cherry Bomb" is an odd experience. Still, it's not a total flop, but an album of growing pains with some sprinkled in gems like creative old-school samples and narrative lyrics.
4. Total Babes — "Circling"
Comprising members of Cloud Nothings, Total Babes leans more toward pop than post punk. "Circling" takes more from Wavves' breezy and summery formula, and their sophomore album is due later this year. This sound might also hint at what Cloud Nothings leadman Dylan Baldi and Wavves' Nathan Williams will come up with in their collaboration album.
5. Speedy Ortiz — "Raising the Skate" 
Speedy Ortiz toured with The Breeders for a time, and given their college rock sound and Massachusetts roots, you'd swear it was a mentorship made at "U-Mass." Speedy Ortiz is a bit more experimental and tread into pop territory more than the Pixies or Breeders, but like 2013's "Major Arcana," "Foil Deer" is another solid output.