Get 'appy: Mobile apps are changing college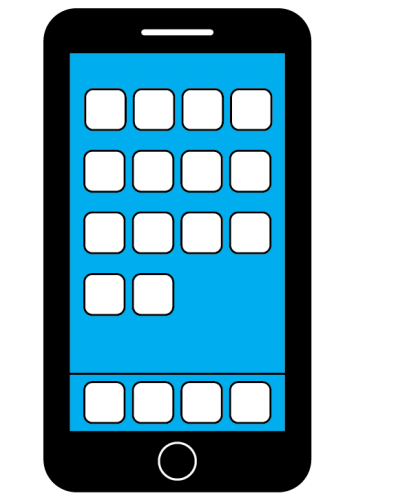 The college campus of 30 years ago would be unrecognizable today. Students shuffled from class to class armed with nothing but pen and paper. Cell phones did not awkwardly ring during lectures and research was done using nothing but physical books in the library.
Education has drastically changed since the emergence of new mainstream technologies within the past few years. Laptops, smartphones and e-readers have changed the experience for students of all ages, giving them access to an unlimited amount of information.
Along with new innovative devices, mobile apps have taken off in the technology marketplace. Apple's App Store has 1.5 million apps available for download, with apps ranging from categories such as games, health and fitness, photography, developer tools and education.
Sam Adkins, chief research officer at Ambient Insight, a market research firm, said that "mobile has re-energized the market." At a startup level, this provides the opportunity for any entrepreneur with an innovative learning idea to jump into the application game.
For some on a college level, mobile apps have become part of the college experience. Snapchat, Instagram, Facebook and Twitter are undoubtedly used at a high rate by the millennial demographic, but other mobile apps can actually help students in the classroom. Note taking, studying and collaborative apps are changing the game as students go back to school this fall.
Some universities, including DePaul, have even moved their online education technology systems to mobile apps for easier access for students. Schools such as Ohio State University and Massachusetts Institute of Technology have created apps that allow students to check their grades, manage their university accounts and track campus bus lines, according to U.S. News and World Report.
DePaul has its fair share of apps. IDePaul, the official phone app of DePaul, provides campus services and information such as courses and access to D2L, a student, faculty and staff directory, maps of campus, athletic information and important campus news and notifications.
Erin Donovan, a DePaul public relations and advertising student, recognizes the impact that technology has in her learning process."Technology both improves and enhances my educational experience," she said. "I feel a lot more organized when I use D2L and other social media to keep in contact with my group members for a project. I also enjoy using D2L to stay on track with class PowerPoints and assignments."
"Technology both enhances and improves my educational experience."

Erin Donovan, DePaul student
Desire2Learn (D2L) is a platform that all DePaul students will undoubtedly become familiar with throughout their time at DePaul. In addition to DePaul, other universities around the country house their educational resources for classes on online websites. The ease of access to class materials can leave students with little excuses when failing to meet deadlines or do assignments.
The Ray at DePaul app allows students and other gym users to easily find fitness class schedules and sign up for extra programs. DePaul's College of Computing and Digital Media (CDM) also has its own app for students to gain access to CDM events, faculty info, videos, courses and lab availability. Other apps from DePaul include DePaul Career Fair Plus, which aims to simplify the process of preparing for and attending the DePaul career fairs, and The Radio DePaul app and DePaulia app, which both communicate DePaul news and stories.
Other apps such as SafeTrek, bSafe and GetHomeSafe can help students feel comfortable walking home late at night. GetHomeSafe describes itself as a guardian angel that will alert your designated contact or contacts if you fail to get to your destination within a specific time frame. Users set a safety timer for the expected duration of whatever they are doing, add a few details and hit the start button, according to the apps website. Users can also invite contacts to view the GPS tracking of their activity in real time via email or SMS. Getting home safely from a party or a late night at the library is a possibility with your phone as your companion.
For students that have a difficult time eliminating distractions while in class or doing school work, the app SelfControl may be a smart download. SelfControl allows you to block certain websites for a set amount of time. Once you set your specified time, it becomes impossible to access the websites for the time period – not even deleting the SelfControl app will allow you access before the time runs out.
[box]Read more in our Back to School special section[/box]
Other creative apps available to download have to do with everything from waking up on time to cooking quick and easy meals. Maths Alarm Clock can combat your snooze alarm addiction by requiring you to solve a simple math problem, such as, "if x = 4, what is x + 5," in order to turn off your alarm. According to a customer review on the app's Apple download website, the Maths Alarm Clock app is annoyingly effective.
"I hate this alarm, mostly because it actually works," said Dauphine EP."If you answer a problem wrong, the app will increase the number of problems you need to complete to shut it off."
If that's not enough, the Alarmy (Sleep If U Can) alarm app requires you to get out of bed and take a picture of something you designate in your home, such as the kitchen sink, in order to turn off the alarm.
The Photo Cookbook app provides users with quick and easy recipes accompanied with high resolution photos, making home cooked meals a realistic option for college students.
The use of applications is transcending age and institutions; there are a variety of needs and purposes for all sorts of applications and the market is inviting anyone with an idea and a knowledge of technology to participate.
While the importance of school itself may always be constant, the way in which we learn is rapidly changing. In the search for free Wi-Fi and a stable Internet connection, students should also be aware of evolving technologies that have the potential to make not only learning more efficient, but also college life in general.
BACK TO SCHOOL
There's an app for that!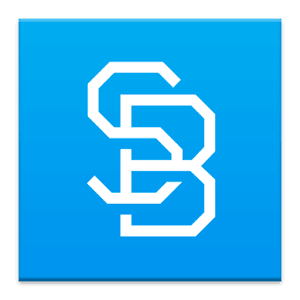 Remember tediously making flashcards by hand? StudyBlue eliminates the need to keep track of 100 paper note cards by storing them for you in your account. While the app is free to download, there are in-app purchases that allow students to gain access to more materials and resources such as being able to set study reminders or accessing your flashcards without an Internet connection. The app also automatically scores your knowledge of material, allowing you to view stacks of flashcards that you consistently miss. Other features include the ability to make flashcards come to life with the optional addition of images and sound.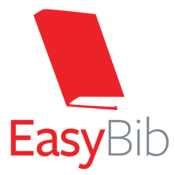 Don't let citations slow you down when writing your research paper. With this free app, generate accurate bibliographies quickly and efficiently. Switch between MLA, APA, Chicago and over 7,000 citation styles so you can always be sure to provide the right information. This app even allows you to scan bar codes to create citations instantly. It's also easy to send citations to yourself through an in-app email option. Crafting the perfect bibliography and preventing plagarism no longer has to take hours of looking up publishers or citation styles. Of course, it's always important to double check citations when receiving them from any sort of automatic generator, but the grunt work is covered.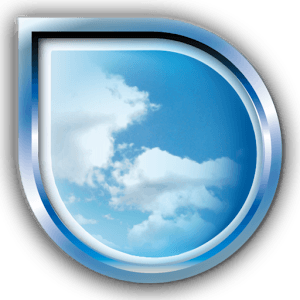 Visually see your thoughts by organizing them in a constructive web. This app allows you to arrange your ideas on a blank canvas with unlimited space, making brainstorms much more dynamic and productive. You can drag, arrange and edit brainstorm bubbles directly on the page, as well as connect bubbles with different lines. This app can be used to study, take notes in class and is useful in beginning research and generating paper ideas. While the app is relatively limited in what it can do, even with the additional in-app purchases, creating brainstorming webs on an electronic device can be a lot cleaner than drawing them out by hand. Easy editing and moving around of ideas allows for more creativity and ingenuity.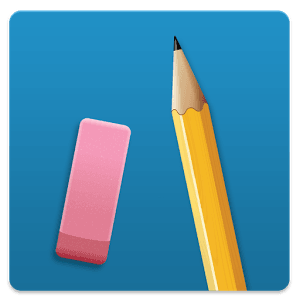 For those who can't seem to keep track of tons of little to-do lists and planners, this app offers students an easy way to schedule due dates and events. The planner also lets you see assignments or tasks that have been completed. With the calendar view, it's possible to visualize upcoming study groups, practices, club meetings and deadlines. Similar to StudyBlue, this app functions by requiring you to make an account that is then accessible on all devices. If you have trouble getting organized, MyHomework Student Planner lets you track your school work with ease.