Review: Oscar animated and live action shorts
The Academy Awards ceremony is a month away . We got access to watch Oscar nominated shorts, read our reviews!
February 9, 2018
For the 13th consecutive year, all of the Oscar Nominated Short Films are showing at Landmark's Century Centre Cinema, opening on February 9. This is your annual chance to predict the winners (and have the edge in your Oscar pool)! The Academy Awards ceremony takes place Sunday, March 4. Below is The DePaulia's reviews of all of the live action and animated films that are showing this year. 
---
Oscar animated shorts
Dear Basketball
Duration: 5 minutes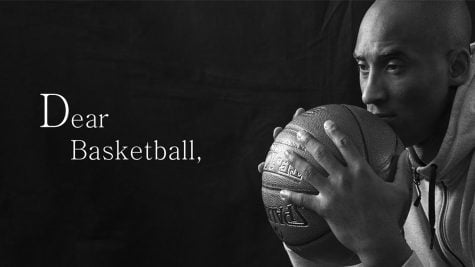 Yes, future NBA Hall of Famer Kobe Bryant has gotten himself an Oscar nomination, and it does not seem completely undeserving.  "Dear Basketball" has Bryant reading a literal love letter to the sport he has dedicated his life to.  Despite a lack of acting experience, Bryant channels a surprising amount of emotion through his narration. Still, it is clear that isn't classically trained. Luckily, director Glen Keane brought in John Williams to craft an incredibly dramatic and inspiring score that makes the piece more than Bryant's narration.  One could even argue that it is too emotional at times, feeling like it is shouting at the viewer, as if to scream "Are you feeling happy yet?"  The music and voice are placed over a pencil-drawn animation that makes it easy to stay interested because it is constantly moving.  The short is a fun watch, particularly for a basketball fan. However, the other competition is strong enough that Bryant's overly dramatic piece will likely leave an Oscar out of his trophy case.
Garden Party
Duration: 7 minutes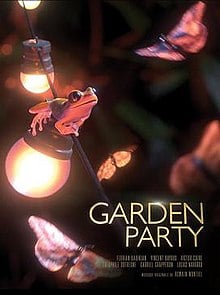 Had this not been nominated in the animation category, it would be easy to watch the first minute of this short feel like a Discovery Channel documentary about backyard frogs.  The animation, created by six graduate students, is near picturesque, replicating not just the look of the frogs and their environment, but the movement of the frogs as well.  Each frog has its own personality: two are forbidden lovers, one lets his stomach get the best of him, one doesn't understand how windows work, et cetera. .  What starts out as a beautiful and perfectly entertaining comedy about frogs quickly changes into something more.  With each passing moment a subplot is discovered about just what happened at the location the frogs are occupying.  The story is fun to uncover as the audience gets glimpses behind whatever the frogs are doing in the foreground. It all wraps up in a ridiculous climax.  With immaculate animations and the uniquely told storyline, "Garden Party" is one of the funnest (it's a word) ways to spend seven minutes of your life.
LOU
Duration: 7 minutes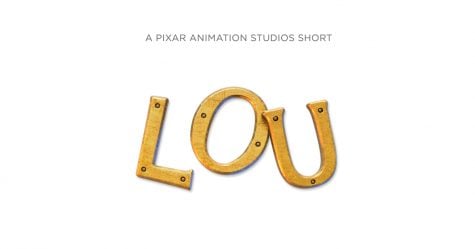 A new Pixar short that originally ran before their classic film "Cars 3", "Lou" tells the story of a schoolyard bully and…the lost and found? Yes, the title character is the sentient creature created by the assortment of junk that has ended up in the lost and found.  It might sound strange, but naturally, Pixar pulls it off.  Lou notices that one kid keeps taking all the other kids' toys and is not happy about it.  He realizes he has one of the bully's old toys in his box, so he convinces the bully that he can get it back if he delivers all the other toys first.  Obviously, the animation quality is top notch, most notably Lou himself.  The detail into animating each toy that makes up his body and the constantly changing shape he takes must have been painstaking.  And of course, since it is Pixar, they manage to create sympathetic characters in the course of a few minutes and will probably have some tearing up at the end.  Why must you do this to us, Pixar?
Negative Space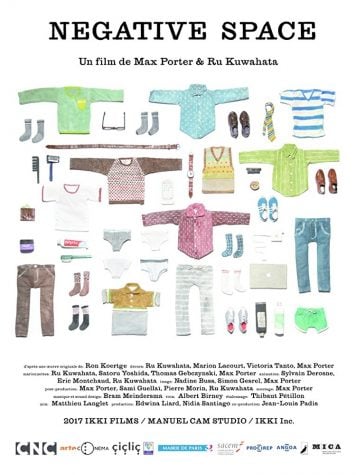 Duration: 6  minutes
"Negative Space" tells the tale of a relationship between a boy and his father.  This one sticks out the most aesthetically, as everything is clearly handcrafted and moves in a unique way with a stop-motion style.  It is hard not to appreciate the time that must have gone into folding each small piece of clothing one by one and fitting each in their particular spot The houses are detailed down to the small fruit bowls, soap by the sink and toys left out on the stairs in the background. The story is strange, but it is intriguing and it will leave most people thinking about it for a while after it ends.
Revolting Rhymes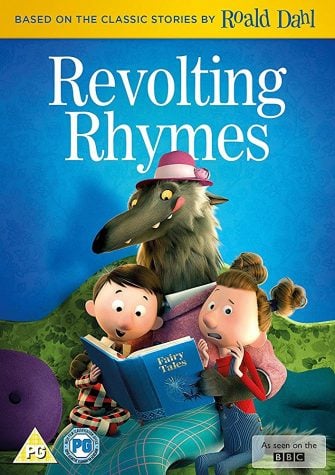 Duration: 30 minutes
Originally airing on the BBC in December of 2016, "Revolting Rhymes" is a well-crafted adaptation of the Roald Dahl poem collection of the same title.  The animation is well done, capturing some of the style of the illustrations typically found with Dahl's books.  While it is certainly strong, it does not stand out among the likes of "Lou"and "Garden Party."  Where this one makes its hay is with the story.  Taking great source material and turning it into a quality film is far easier said than done, but this film pulls it off.  It is framed around a wolf and a babysitter meeting at a diner while the sitter finishes some tea before an appointment.  The wolf tells her the true versions of some well-known fairy tales (like "Snow White" and "Red Riding Hood") that are intriguingly dark and kept modern by the film.  They are interwoven into one continuous narrative.  It is quite compelling, using some of its own dialogue but also taking some notable rhyming lines straight from the poems.  The film's greatest weakness is an abrupt ending that makes it clear it was only part one of a two-part series.
---
Live action shorts 
Dekalb Elementary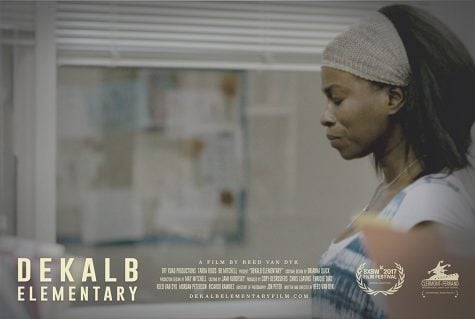 Duration: 20 minutes
When the short starts, you see a black receptionist, Cassandra, fill in for a black teacher who had been at the desk before.  A white kid walks in and pulls out a gun.  It is easy to jump to conclusions as to what is about to happen, but the story that follows is a surprising and touching one.  The short takes place in a single room with a nearly unmoving camera that really makes the viewer feel like a fly on the wall.  It's almost as if one is frozen in the fear that moving might set off some rewindable set of actions.  Tarra Riggs, playing Cassandra, does a phenomenal job having a facade of calm while letting the inner stress of her character sometimes break through. Bo Mitchell is similarly great in portraying a kid who might not know exactly what he wants to do but can't take back what he has already done.  Reed Van Dyk's story, based on a real 911 call, delivers.
My Nephew Emmett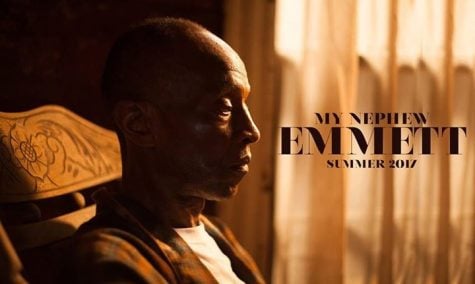 Duration: 20 minutes
Kevin Wilson Jr. directs this telling of the story of Emmett Till.  This is a story many have learned about in school, but seeing it on film makes it feel so much more real.  The standout here was L.B. Williams' portrayal of Mose Wright, Till's great-uncle. We get many close-ups of his face, including the moment he finds out what Emmett has done.  We see a sudden look of realization come over him.  It feels for parts of the film that he is almost stuck there, knowing that doom is coming, but unable to stop it.  The film uses primarily diegetic sounds, giving the film a natural vibe and creating tension throughout the piece.
The Eleven O'Clock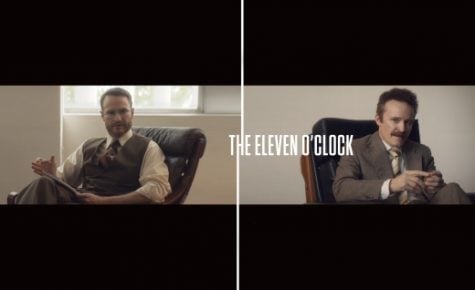 Duration: 11 minutes
Standing out as the only comedy of the group, The Eleven O'Clock tells the tale of a psychiatrist who is treating a patient who thinks he, too, is a psychiatrist.  At 11 minutes, the short does not overstay its welcome. Itis able to keep the humor going through the entirety of the runtime without running dry.  The plot is simple but is conveyed through a series of arguments between the two "psychiatrists" who both get progressively angrier.  The audience is left wondering which one is the patient and which isn't, giving them something to think about while they laugh at the characters calling the receptionist by the wrong name.  It is doubtful this will win the Oscar because comedies don't typically do well in the eyes of the Academy, but it was a fun and well-told romp.
The Silent Child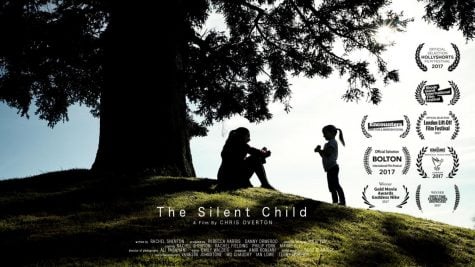 Duration: 20 minutes
Written by and starring Rachel Shenton, this short tells the story of a deaf four-year-old, Libby, born into a busy middle-class family.  The mother hires a social worker to help prepare Libby for school, though she claims her daughter is great at picking up what people say to her.  We soon find out that is not quite the case. An early point-of-view shot with all the sound taken out shows us that not hearing makes it quite challenging to understand what is happening.  The film builds a great relationship between Joanne, the social worker, and Libby.  We see how, as she teaches Libby sign language, the two bond over the ability to communicate.  We also see how the mom keeps trying to stay for some lessons, but just can't find the time.  We are shown shots of the mom gazing at Libby and Joanne laughing together to the point where she becomes jealous of Joanne's ability to communicate with her daughter more than she can.  The film makes a great statement about deaf children born into hearing families, but it decides to slam the well-made point into your face with some on-the-nose text slides at the end.
Watu Wote/All of Us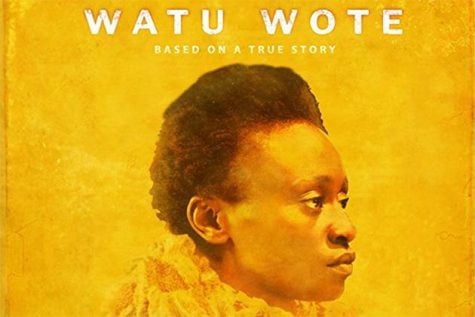 Duration: 22 minutes
Another short based on a true story, "Watu Wote" begins explaining the conflict between Muslims and Christians in Kenya with text. It tells the story of a bus ride attacked by terrorists, who state that they want to kill Christians and the bus riders who came together in order to protect one another.  Our main character, a Christian woman, begins the film looking down on her fellow Muslim bus riders. We see the motivations for her mistrust, so it becomes more believable and the character becomes easier to sympathize with.  The main Muslims she interacts with are a teacher, a student, and a mother, and they are similarly well crafted despite the brief running time.  Even with the aid of text slides, the film crafts a compelling character-driven story, building suspense as the riders fearfully huddle in the desert unsure of who will survive.