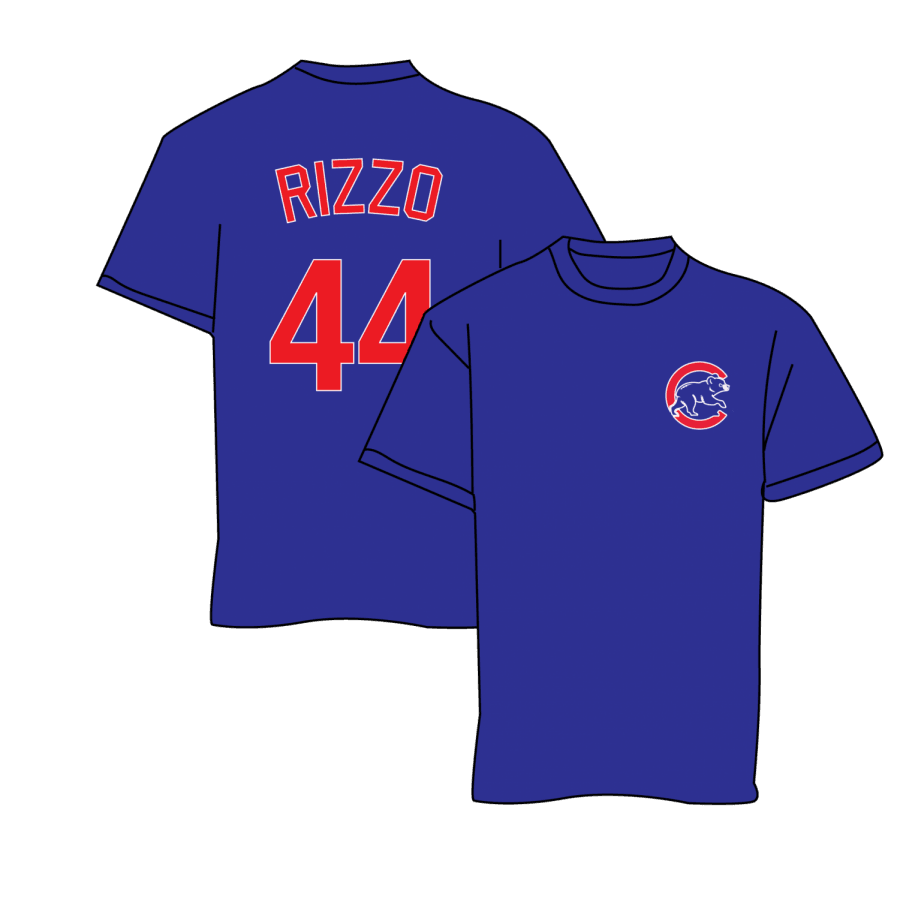 The weird and the wearable
May 14, 2018
They're everywhere. At the bar, at the mall, and, of course, at your local stadium.
They come in all shapes and sizes. Colors range from silver and black to Honolulu Blue.  Men, women and children seem can all be seen wearing them. Demographics don't matter.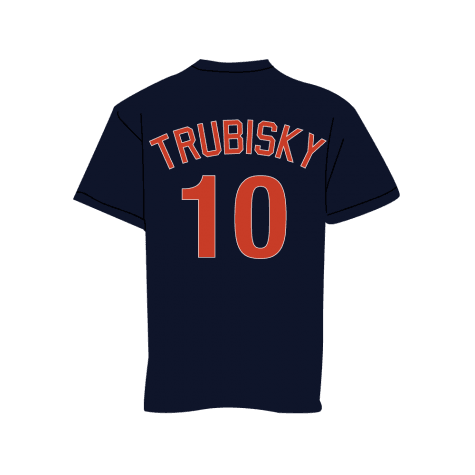 They're items that are so unusual, a term had to be invented in order to describe them: shirseys.
A combination of the words "shirt" and "jersey," shirseys are replica versions of uniforms from popular sports teams plastered onto a t-shirt. Consumers can choose from a wide range of players and can even customize their own.
"I have 13 shirseys," Ryan Witry said. "And I just ordered No. 14."
Witry, 21, is a junior at DePaul University. His shirsey collection includes superstars like Washington Nationals pitcher Max Scherzer, along with more interesting choices like former Cleveland Browns quarterback Johnny Manziel.
"It really started as a joke," Witry said.  I didn't understand why the (Cleveland Cavaliers) decided to make a Timofey Mozgov shirsey. Like, who are they expecting to buy a shirsey for a player who, until then, was most famous for being dunked on by Blake Griffin?"
Mozgov hasn't played with the Cavaliers since the 2015-16 season. Since then, the center has bounced around the NBA with the Los Angeles Lakers and Brooklyn Nets. Still, the dated piece of fabric remains a part of Witry's rotation.
"I don't have a favorite per se, but the Mozgov one is funny, because there's reason for the (Cavaliers) to have made it, for me to want to buy it and to still wear it," Witry said.
One of the reasons shirseys appear to be so popular is their prices. Most cost anywhere from $20 to $40 depending on the retailer. By comparison, an authentic jersey from NBAStore.com fetches a whopping $199 before shipping and handling.
"They have the draw of a jersey but are cheaper and don't have a whack design," Tim Stebbins said. "The team logo keeps it simple and having a player on the shirt makes me feel more connected to the action every game."
Stebbins is also a junior at DePaul. Most of his shirseys consist of players from the Cubs and Blackhawks. His favorite is a Brandon Saad shirt that he bought during the Blackhawks' 2015 Stanley Cup championship run.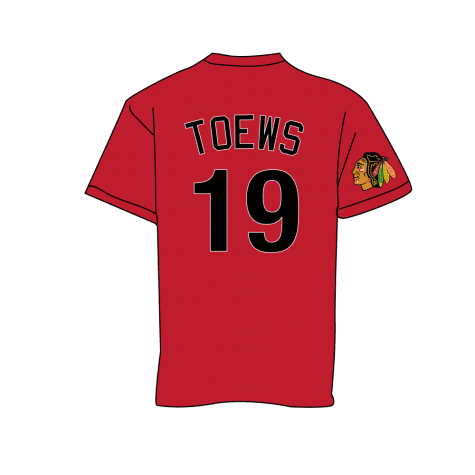 "They're not something I'd pick as a go-to for a night out, but they're pretty versatile otherwise," he said.
But not all sports fans are convinced. Some see the fad geared more towards the younger generation. And they've cut ties completely.
"I stopped wearing sports jerseys and shirseys when I got into college," said DePaul graduate student Gavriel Wilkins.
Wilkins, 24, believes there's a cut-off age as to when it's time to hang them up.
"I'm going to say 20," Wilkins said. "Because once you get to that age, you should pretty much have your identity intact. Although, everybody has their own ritual or given weird things that they may like to wear when rooting for their favorite sports teams. So, I kind of understand it."
An extra emphasis is placed on the weird component, at least for Witry.
"I like buying and wearing shirseys like those because not everyone will have a Kelly Olynyk shirsey," Witry said, in reference to the Miami Heat power forward. "There are a lot of LeBron James jerseys, but there's a select few that buy and wear Mozgov shirseys."