Daily Newsline emails helpful for some, annoying for others
October 22, 2018
DePaul students' inboxes have gotten just a little bit more cluttered this year after the DePaul Newsroom started sending daily emails about university news that students can't unsubscribe to.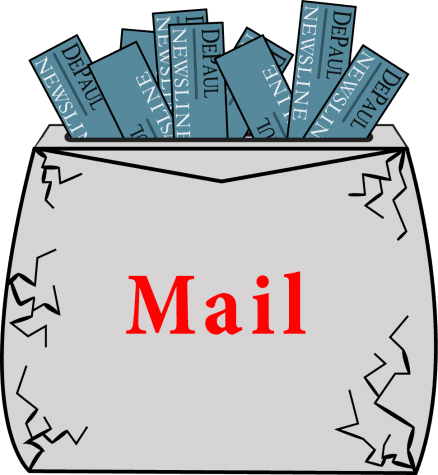 The emails are new for the 2018-2019 school year, with students receiving an email every weekday with links to articles pertaining to news at DePaul. Only staff, faculty and recognized student groups are allowed to submit to Newsline Daily, according to the official Newsline website.
Newsline Daily may be new for students, but DePaul faculty have been receiving the same emails for decades.
"Providing university news in a timely fashion to all segments of the community is a priority at DePaul, and an internal communications best practice in higher education," said Carol Hughes, executive director of the DePaul Newsroom. "Faculty and staff have received Newsline since its inception in 1969."
Newsline's larger presence has not been well-received by students.
"I think it is extremely invasive to not allow students to unsubscribe," said DePaul student Mijana Djurovic. "Then again, if it bothered me enough, I would just block their emails."
Additionally, students are irritated by how many emails are sent out by Newsline, with many bothered by the space it takes up in their inboxes.
"I know it's a first-world problem, but it clutters up my mailbox," said DePaul student Evan Dye. "I already have 1,000 emails coming in from school and work and I just don't want to deal with another thing I don't care about."
Others have complained about the uninteresting content.
"I think it's not annoying because the content isn't horrible enough for me to get annoyed at, but it's also not helpful because it's literally so bland. The content on Newsline would be more worthwhile if they actually provided summaries to the events that they're spotlighting and maybe actually made the newsletter look more colorful or just something eye-catching," said DePaul student Sam Sobieski. "Also, Newsline would probably get more student eyes if they actually talked about on-campus organizations. The only organization that I've ever seen discussed is DAB [DePaul Activities Board], which is pretty sad considering that DePaul probably has over 100 organizations on campus."
Hughes stated that the implementation of mandatory emails was created in order to help students stay more informed about DePaul news, which students have requested in the past.
"Students started receiving Newsline during the 2017-18 academic year following surveys in which students said they expect and prefer to receive news about DePaul via email," Hughes said.
Students remain bothered by the pervasive content put out by Newsline, with some saying they are not likely to read their articles due to the way the material is circulated.
"I'm sure the content is worthwhile, but the honest truth it that a lot of people don't care about every event on campus," Dye said. "A lot of us don't have time to care because we're bogged down by school and work."
Despite all of the student complaints pertaining to Newsline, the response has not been entirely negative.
Some students said that, despite the amount of articles sent out can be bothersome, the content is informative and simple, making for an easy read.
"I find the Newsline pretty helpful. It's nice to have one place where all the events are instead of having to check in a few different places," Djurovic said. Despite the backlash from students, Newsline Daily is here to stay "as long as there are new items to share," according to the official Newsline website.