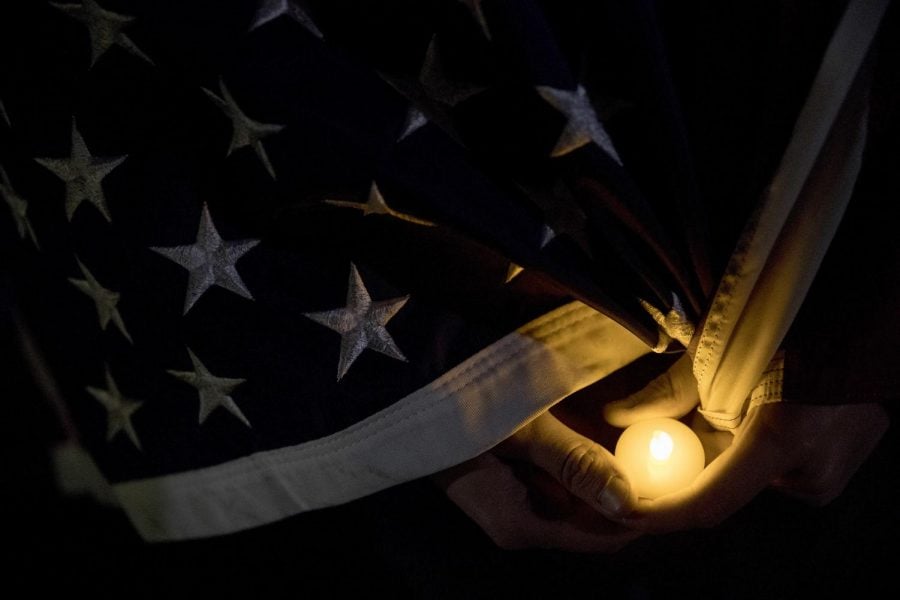 Andrew Harnik | AP
Protestors take to the streets across the US to protect Mueller investigation
November 12, 2018
In the past week Democrats have taken back the House of Representatives, Republicans have maintained a hold on the Senate and the U.S. has seen the largest voter turnout since 1966. Since the elections, there has been the resignation of former Attorney General Jeff Sessions and nationwide protests erupted in defense of the Mueller Investigation.
Sessions's resignation has come as no shock to those following his time in the Trump Administration. Trump has made it publicly clear that he does not like Sessions, and has continued a turbulent relationship with the former attorney general that was unlike any other throughout presidential history. Much of this distrust was due to Sessions recusing himself from the Russia Investigation.
After Sessions stepped away from then James Comey's investigation into the relations between Trump staffers and the Russian government during the presidential elections, Trump turned on his attorney general, continually blaming him for the loss of control over the investigation.
Once that investigation was handed off to Robert Mueller, Sessions's reputation in the White House only became worse. After the elections on Nov. 6, when the Democratic "blue wave" sweeped the nation, Sessions's fate was sealed.
After Sessions's resignation, Trump tweeted that the White House was welcoming Matthew Whitaker as acting attorney general. This action has since prompted numerous protestors to take to the streets under the hashtag, #ProtectMueller.
Whitaker, a known favoritest of Trump, has made his position on the Russia Investigation known, agreeing that it was a "witch hunt" and has continued to critique Mueller on the matter. Aside from these statements, Whitaker shares similar views on immigration reform and crime as both Trump and Sessions.
The fear of those who oppose the current administration is that the Mueller investigation will be severely limited in its attempts to uncover the truth about Russia's involvement with Trump staffers. According to a CNN interview with Whitaker in 2017, the next attorney general should not fire Mueller, but instead "[reduce] his budget to so low that his investigation grinds to almost a halt."
"Whatever the end result is at least we can look at it and say okay, it went the length of the investigation," said Adele Green at Chicago's "Protect Mueller" protest. "I might not like it but I will respect the process, and I'm here to protect the process."
"
"People will see that there's a better way. We don't have to accept this.""
— Kathleen Robertson, Anchor at Refuse Fascism Indiana
On Thursday night, protests organized by MoveOn and hundreds of other grassroots organizations were seen in hundreds of locations throughout the country. The one in Chicago attracted about 4,000 protestors alone, all gathered in front of the Trump Tower. For Green and others who took to the streets on Thursday night and Saturday afternoon, action must be taken to ensure that the Mueller investigation can move forward without threats from the Department of Justice.
"We've seen again and again how Trump ignores the actual democratic process … there's only so much within the democratic process that you can do," said Jo Soper, another protester from the Chicago area that protested on Saturday, handing out flyers on demanding demonstration against "The Trump/Pence Regime." For Soper, people should be doing more than only voting, such as taking to the streets in protest.
"There is only so much that you can do with words on a screen. If you come out here and you see so many people, it's so much more powerful than seeing all these tweets about it."
For those who attended the protests, protecting the Mueller investigation is not the only motivator for being out on a cold November day. For them, the Mueller investigation offers an opportunity to change the administration and to put an end to many other social and political issues.
"The violation of human rights in general, against refugees, against immigrants, against anyone who isn't white … we need to do everything that we can to end this," Soper said when reflecting on what fuels her protests. For Paul Berland, this protest means something completely different.
"I'm an environmentalist. I look at global warming as a real problem, and the Trump administration is completely ignoring this, which is really frustrating to me. If we don't get this regime out of power soon, the human race is in real danger right now."
The collective feeling among the protestors on both Thursday and Saturday was to show that there are people who are holding the Trump administration accountable and who are hoping for change.
"I believe that the more awareness by being out in the streets, people will wake up. People will see that there's a better way. We don't have to accept this," said Kathleen Robertson, the Indiana anchor of Refuse Fascism. Robertson came to Chicago from Indianapolis to spread awareness of the Mueller investigation appointment of Whitaker as acting attorney general.  "There are a lot of people that feel that there's no point in voting, no point in saying what I think because nobody listens to me, but that's not true."
"My message to students, to everyone, is to stay woke, stay focused, be ready for anything."