Ugly sweaters and winter weather
Read more from Xavier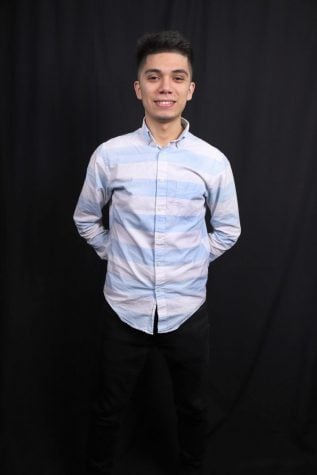 More stories from Xavier Ortega
DePaul started a Christmas tradition in November with free shirts, hot cocoa, and snowman plushies in DePaul's Lincoln Park campus on Nov. 7.
The festivities kicked off with students lining up to receive a free DePaul long-sleeve t-shirt and a snowman plushie.
Other activities included a bounce house and Christmas trees for students to decorate.
Tina Roberts, a graduate assistant for Traditions and Affinity in the Office of Student Involvement, collaborated with other departments to start a new tradition for students to participate in for the Christmas holiday.
"Traditions and Affinity is a new group at DePaul that focuses on building spirit and creating traditions," Roberts said. "We noticed there wasn't any big holiday celebrations here on campus, but we wanted to do something that brought a lot of people together.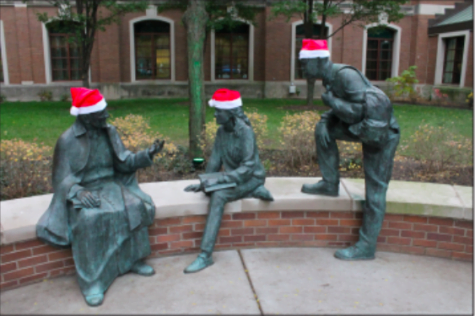 The event advertised an ugly sweater on the DePaul Involvement Instagram, as well as the DePaul events page, but students were surprised that they instead received a long-sleeve t-shirt with a Christmas design.
"The advertisement said 'ugly sweater t-shirts' and it has the 'ugly sweater' pattern on it," said George Theotokatos, coordinator at Student Organizations & Campus Activities within the Office of Student Involvement.
"We have to be good stewards of DePaul's dollars and not spend too much on free giveaways."
750 students were lucky enough to get a long-sleeve t-shirt with a special design on it and even fewer received a DePaul snowman.
"Honestly, I did not think I was going to get a shirt since I was traveling from the Loop campus," said Catherine Hodge, a freshman geography major.
"I really like crew shirts and the design on this shirt, so I wasn't upset that I didn't get a sweater."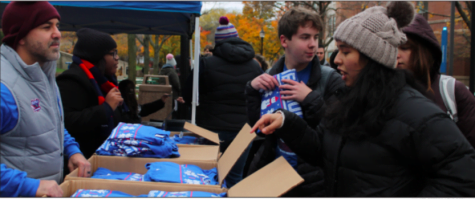 After the shirts were gone, volunteers for the Office of Student Involvement gave students DePaul hats, courtesy of the Office of Alumni Relations.
"About 500 shirts were given out in the first 27 minutes," Roberts said. "We received 250 more, but we sold out of those rather quickly."
Hot chocolate stations were available for students to warm up while they created their own snowman plushie.
"With the sheer number of students who came and the demand for the shirts, we are 100 percent doing this next year and, hopefully, for many years to come," Roberts said.