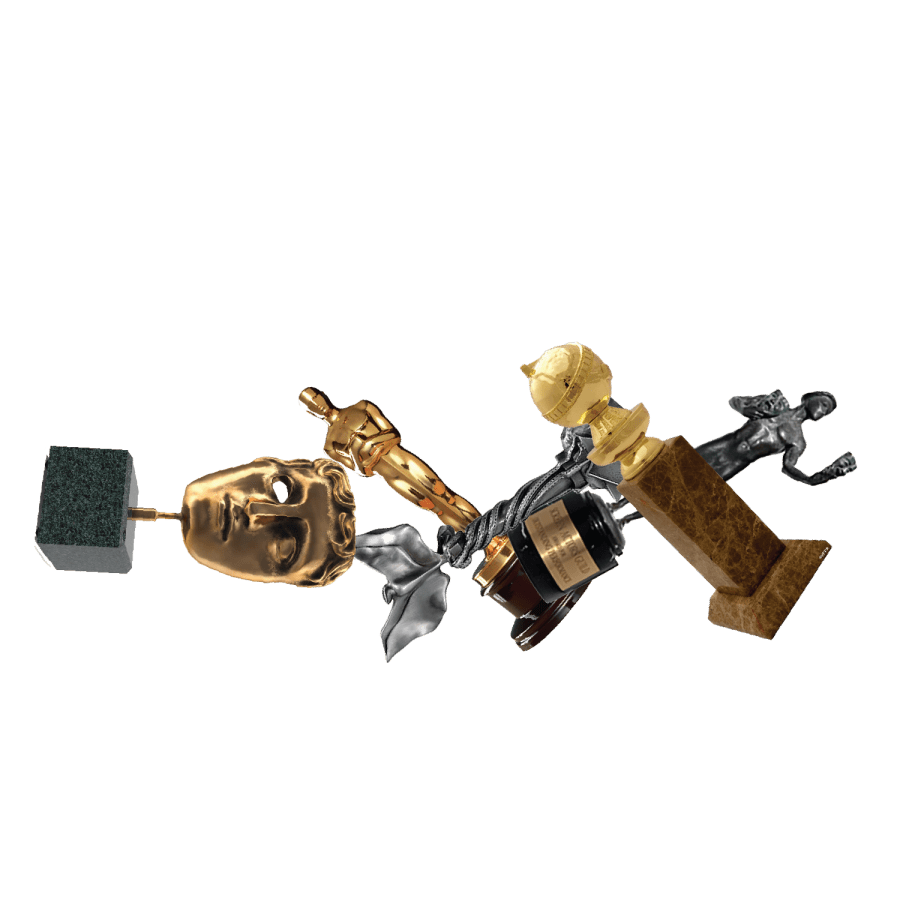 ANNALISA BARANOWSKI | THE DEPAULIA
The art of influencing the Academy Awards
February 18, 2019
In just a few days, Hollywood's biggest stars will come together at the Dolby Theatre in Los Angeles for the 91st Academy Awards. Plenty of controversy has surrounded this year's Oscars ceremony, from Kevin Hart giving up his host duties to ABC's decision to cut multiple categories from the telecast. Regardless of all these problems, the show must go on, and ABC will air the ceremony on Feb. 24 starting at 7 p.m.
Despite that controversy, a great year of movies will be represented at this year's Oscars. Legends like Glenn Close, Sam Elliott, and Spike Lee are nominated, while first-time nominees like Yalitza Aparicio of "Roma" and Lady Gaga of "A Star Is Born" will be present. There will be plenty to watch for in terms of big awards, and if you're in the mood to bet, it'd be worth doing your research. Over the past five years, many of the winners at other awards shows, such as the Golden Globes or the SAG Awards, went on to win the Oscar as well. Here are a few of those award shows and their past winners to highlight how often these awards line up.
Behind the Academy Awards, the Golden Globes are perhaps the most popular awards show of the season. The awards are given out by the Hollywood Foreign Press Association (which consists of only 93 members) to movies and television shows that they considered the best of that calendar year. Since each award is split into two categories, drama and musical or comedy, more actors and actresses go home with hardware than at the Oscars. It's these categories that often line up with the Oscars; in 2018, the awards Best Actor and Best Actress for Dramas, as well as Best Supporting Actor and Actress, all went to the same people at the Golden Globes and the Oscars. In 2017, both the Oscar for Best Picture and the Golden Globe for Best Picture (Drama) went to Barry Jenkins' "Moonlight." Given how often the 2019 Golden Globe winners have won at other awards, winners like Rami Malek and Glenn Close are favorites to take home Oscars this weekend to add to their collections.
The BAFTAs (the British Academy of Film and Television Arts) are a celebration of the best of film and television. The voters are members of the British Academy of Film and Television Arts, which formed in 1947 and currently has approximately 6,500 members. While in past years (like 2018) the winners have been the same as the Oscar winners, sometimes there will be differences during these ceremonies (such as Dev Patel in 2017 and Kate Winslet in 2016). This year's ceremony, which took place on Feb. 10, saw Olivia Coleman and Rachel Weisz of "The Favourite" took home awards, marking Coleman's second and Weisz's first of the season.
The SAG Awards, or the Screen Actors Guild Awards, is a ceremony hosted by the Screen Actors Guild-American Federation of Television and Radio Artists, which is an American labor union founded in 2012 and consisting of over 160,000 members. Instead of giving out an award for Best Picture, the SAG Awards celebrate the Outstanding Performance by a Cast in a Motion Picture. In both 2015 and 2016, the films that won that award ("Birdman" and "Spotlight" respectively) went on to win the Oscar for Best Picture; this past year, "Black Panther" took home the award.
The Independent Spirit Awards are a bit of an outlier on this list. These awards, which began in 1984, celebrate independent films and filmmakers. There is overlap with the big awards, but often smaller movies or actors/actresses win. In 2018, the winners for Best Actress, Best Supporting Actor, and Best Supporting Actress were the same as the Oscar winners, but at the Independent Spirit Awards, "Get Out" won Best Picture and Timothée Chalamet won Best Actor for his work in "Call Me By Your Name." This year's ceremony will be held on Feb. 23, the day before the Oscars, and will celebrate several films that did not receive much (or any) recognition from this year's Oscars, such as "You Were Never Really Here," "Eighth Grade," and "First Reformed."
Academy Awards are given out by the Academy of Motion Picture Arts and Sciences, which was formed in 1927 and has over 6,000 members. Historically, many of the Oscar winners won several awards during their respective awards season. "Spotlight" and "Birdman" each won Best Picture at the SAG Awards, the Independent Spirit Awards, and the Academy Awards. J. K. Simmons won the Best Supporting Actor award at every 2015 ceremony for his work in "Whiplash." Four of these five award shows saw Gary Oldman, Frances McDormand, Sam Rockwell, and Allison Janney sweep the acting categories in 2018. Sunday night's Academy Awards could see some of these names who have already won big in 2019 win again – but there's always room for surprises. With the way the Oscars lead-up has been going, it will certainly be a ceremony worth watching.