IMAGE COURTESY OF WAHLBURGERS/FACEBOOK
Wahlbergs' set sights on Chicago
The famous brothers announce plans for location in River North joining already crowded scene
Chicago is often regarded as the food capital of the United States. The Windy City is known for its; pizza, hot dogs, beef sandwiches and, most recently, burgers. Everyone has their preferences.
However, a newcomer hopes to disrupt the market. Wahlburgers, the burger chain founded by chef Paul and brothers Mark and Donnie Wahlberg is opening its first location in Chicago.
The restaurant is located at 2 E. Ontario St., among a multitude of other food options in the area. Does the city really need another burger spot?
DePaul alumnus Chris Patel believes in the Wahlburgers brand so much that he owns the first Chicago franchise.
"As someone who lives and works in Chicago, we are beyond excited to bring this amazing restaurant to our city," Patel said. "Each Wahlburgers restaurant around the country makes giving back to its community a priority, and we are excited to follow that philanthropic lead in our city."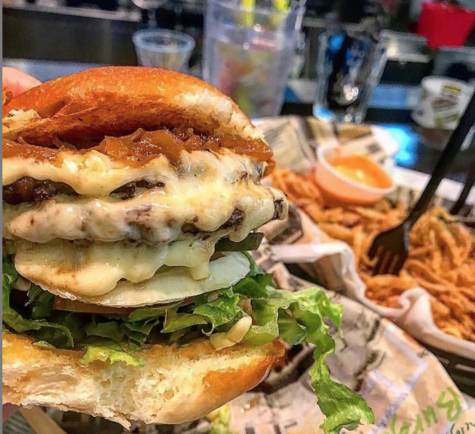 The fight for burger supremacy is alive and well in Chicago. Some students are eager to try the new offering.
"I think they will put up a big fight against Shake Shack," said DePaul senior Rueben Blackman. "I'm a big fan of Mark Wahlberg, and so I think it would be cool to potentially have him in the city more often."
"Other than his work in "Ted" and "Daddy's Home," I had no idea that he had a burger restaurant," DePaul junior Stella Khaimova said. "I personally never get excited about restaurants unless they offer something new. I think his name will give him an edge over some of the competition in Chicago, and I expect for the burger to be good quality, so hopefully they will be able to last in Chicago. I don't think they will fail, but with so many amazing options in Chicago, I don't think it will become a go-to burger spot in River North."
While Wahlburgers has its sights set on Shake Shack and Five Guys, the city has plenty of premium burger establishments to contend with. Chicagoans are already spoiled with quality offerings like Kuma's Corner, Au Cheval, DMK Burger and Burger Bar. Is the arrival of a celebrity backed competitor causing existing burger barons to lose sleep?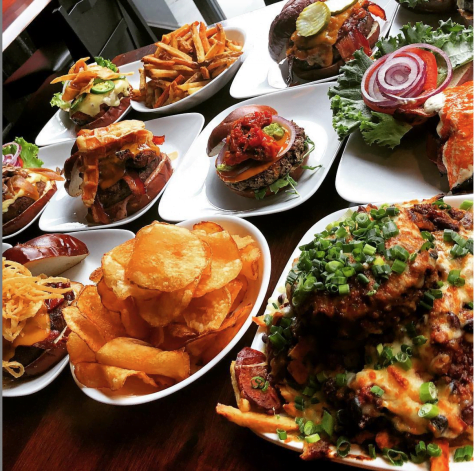 "Kuma's Corner is definitely not afraid of competition," Kuma's Corner President Ron Cain said. "We are confident that we serve the best burgers on the planet. Also, Kuma's Corner, from what we are told, is the pioneer in the gourmet burger industry.  We introduced pretzel buns and made putting an egg on a burger a thing.  They say imitation is the best form of flattery.  I am consistently finding restaurants all over the country who have copied our burger combinations."
The most expensive burger on the Wahlburgers menu is a reasonable $10.50, cheaper than the average burger from Kuma's or the other restaurants mentioned. Perhaps this city is big enough for another cheeseburger spot. At its price point, Wahlburgers can certainly coexist with its classic and gourmet contemporaries.
"As a brand, we are thrilled to be joining the community," said Wahlburgers Director of Communications Katie Piepiora. "We look forward to bringing some of our favorite dishes to Chicago and also be inspired by the food scene there for special Chicago-only Wahlburgers recipes in the future."