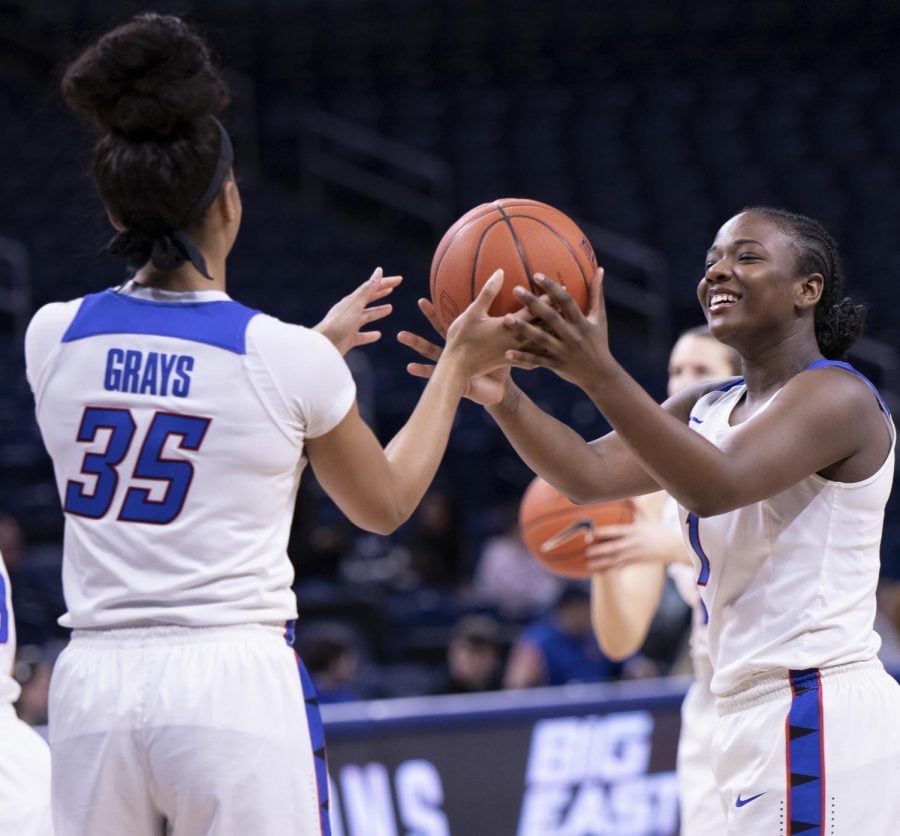 jonathan Aguilar | The Depaulia
A lost season creates dynamic fifth-year duo
Sports can do its job of building relationships between people. It is not every day, though, that folks will hear competitive athletes mention that they grew closer while being injured together.
That was the case, however, for Ashton Millender and Mart'e Grays. The bond between the pair of fifth-year seniors on the women's basketball team transpired during the 2016-2017 regular season when both players suffered season-ending injuries and took a medical redshirt.
Millender, a 5-foot-8-inch guard from nearby Glenwood, Illinois., started the first nine games before a stress reaction injury caused her season to come to an end. Before Millender suffered her injury, she averaged 12.8 points per game throughout those contests.
On the other hand, Grays, a 6-foot-2-inch forward from Detroit, Michigan did not even play a single minute. In the 2016 preseason, Grays ruptured her left Achilles tendon, causing her to miss the entire season. The Achilles, is a posterior leg tendon that joins the muscle in the back of the leg.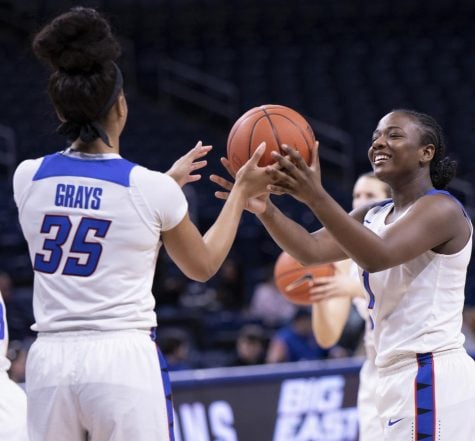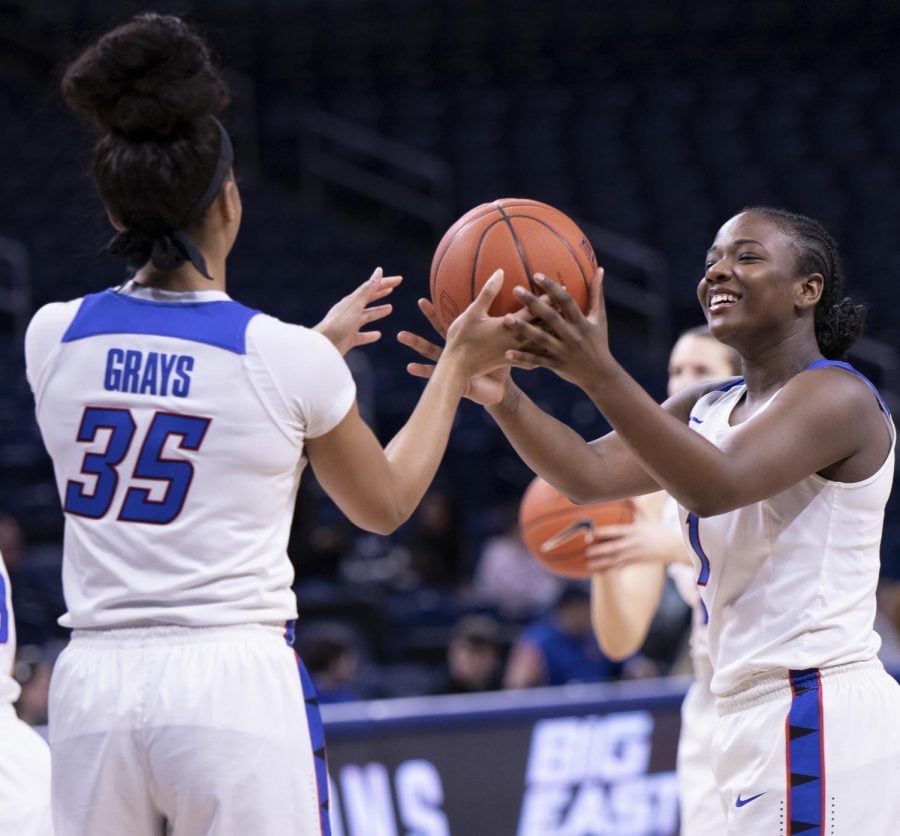 Fortunately, Millender and Grays were good friends before they lost extended playing time for a full season, which made matters easier on their end.
"Ashton's been my best friend since I got here," Grays said. "She had my back the whole time, always helping me. We were roommates and stuff, so she had helped me out and stuff."
Once Grays saw her best friend go down shortly into the season, she expressed sadness given that Millender was quietly working her way up to becoming DePaul's top shooting guard.
"It was just crazy because we were already best friends," Millender said in response to what emotions were running through her mind after going down. "But then it's like we both got hurt [and] now we both got an extra year."
Head coach Doug Bruno admired the way in which Millender and Grays persevered under the difficult circumstances of being injured as competitive athletes and noted that the dynamic of an injured athlete is a tough dynamic.
Bruno teaches that an individual athlete can still practice within their mind when they can't practice with their body. His coaching philosophy continues on that a player can better visualize and see between the lines as a result of practicing within their mind.
"I was really impressed with the leadership they showed their team during that year when they couldn't practice physically," Bruno said. "When an athlete is injured, there's so many emotions that go into the psyche of the athlete. And you don't know, for instance, if you're ever going to play again, you don't know if you're going to walk again. You don't know if your body's ever going to recover to be able to just do normal, daily activities again, so there's this fear of the unknown."
Both players did not let the best of their emotions bring their attitudes down. Instead, Millender and Grays made the most of their time sidelined by doing their best to think positively and remain upbeat. As a matter of fact, they made their own dances for when their teammates drilled 3-point field goals for fun.
"I feel like it was tough at first," Millender said. "But then once I realized that I wouldn't be able to play an actual game anymore, I didn't take it for granted because my injury wasn't as bad as [Grays']. After a while I came back as a practice player. So once I realized that I wasn't going to step on the court, I just became a positive motivator."
Off the court, Millender and Grays complement each other very well.
"I just feel like we click well," Grays said. "We count on each other. We have the same taste buds, same almost personality. But I feel like we're opposites as well. Like she's more outgoing. I'm more to myself."
Ever since returning from injury, Millender has emerged as DePaul's leading long-distance threat. Last season as a redshirt junior, Millender ranked No. 16 in the nation in 3-point field goals. Starting 34 games and averaging nearly 32 minutes, Millender shot 41.4 percent from beyond the arc.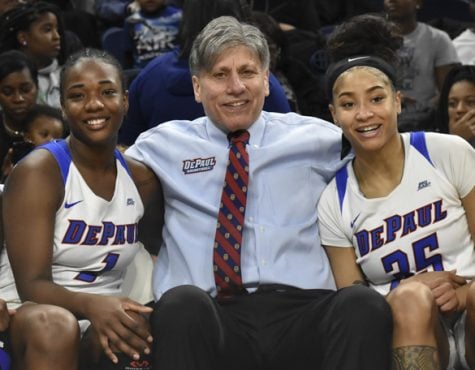 Not to mention, Millender has garnered a handful of awards for her comeback efforts and earned DePaul's Defensive Player of the Year award. Millender tied her career-high in points earlier this season with a 27-point outing versus Notre Dame on Nov. 17.
"When I came back after my injury, I just took the time getting better," Millender said. "I just shot a lot of shots [and] put in a lot of work to get to where I was then."
Millender recorded 700 minutes of playing time in 31 games as a freshman during the 2014-2015 season and scored a season-high 12 points against Georgetown in Jan. 2015.
Following Millender's solid performance in 2015-2016, she was named DePaul's Most Improved Player. Millender appeared in all 36 of DePaul's games off the bench and averaged 7.6 points per game while putting up double-digit scoring figures 13 times.
Likewise, Grays has also been thriving since recovering from her injury and rebounded nicely in 2017-2018, leading DePaul in scoring with averaging 14.4 points per game and 15.2 points against conference opponents. For these reasons, Grays was named to the All-Big East First Team and also earned her way to making the 2018 Big East All-Tournament season.
Furthermore, Grays has surpassed her previous career-high in points scored, 25, twice this season. Grays recorded 26 points in a road win against Oklahoma on Dec. 9 and then went on to score 31 points on Feb. 8 versus Villanova.
"It was definitely a hard road to recovery for me," Grays said. "A lot of mental breakdowns and just feeling like I wasn't good enough. But, just staying with the course, keep pursuing, just having the faith and then our teammates. They kept our heads high, always encouraging us, and I just feel like that was a major part of us doing as well as we did from coming back."
Before getting hurt, Grays played in 67 games split over two seasons. In 31 games played as a freshman, Grays was named to the Big East All-Freshman team. Grays averaged 13.5 minutes per game and had eight double-digit scoring affairs.
As a sophomore, Grays played in all 36 of DePaul's games and went on to have even more success during the NCAA Tournament, averaging 11.7 points per game through DePaul's Sweet 16 appearance. These efforts led to Grays being named DePaul's 2015-2016 Sixth Man of the Year.