Isn't it Romantic
March 13, 2019
"Isn't It Romantic" delights in its own tongue-in-cheek parodying of the rom-com genre, poking fun at the clichés and character archetypes pervasive in classic feel-good films.
The premise is simple: Natalie, played by Rebel Wilson, awakens in a hospital bed after a violent mugging incident, only to find that her male nurse is model-level attractive and that — hold for gasps — her life has inexplicably become a romantic comedy.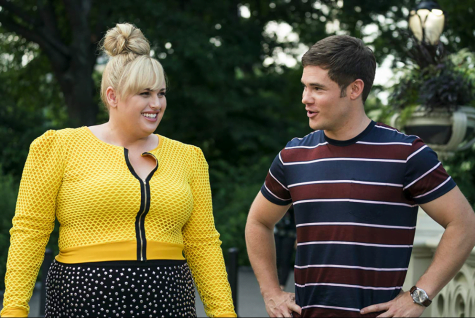 Natalie's work client, the suave millionaire Chris, played by Liam Hemsworth, rescues her from hospital captivity, taking her for a spin in his limo and emphatically etching his phone number onto rose petals. From there, matters only escalate, with Natalie accompanying Chris on a private yacht date, discovering her closet is stocked with the perfect wardrobe, and stumbling into spontaneous musical numbers that strangers stage.
The film truly nails all of its parodies, and even more impressively, seamlessly packs them into a mere 80-minute run-time. From the instant softening and overexposure of lighting at the moment Natalie wakes in the hospital to the brightly colored outfits of the "everyday people" breaking into song on the streets, it's clear that director Todd Strauss-Schulson did his research.
To incorporate the obvious narrative tropes like love triangles and "hot guy falls for average girl" is one thing, but the film's spoofing of rom-coms' more technical and underlooked aspects is where it truly shines. In one instance, Natalie is overjoyed at her luck in finally having the chance to sleep with Chris, only for their foreplay to be cut short as her life "cuts" to the next morning, the two of them cuddled under the sheets. I entered this film expecting the obvious jabs at romantic comedies but was pleasantly surprised by how often the film parlayed acute observations of the genre.
Despite the thoroughness of its satire, "Isn't It Romantic" prides itself a bit too much in providing a clever, unexplored take on the rom-com genre. The film revels in its own capabilities to parody and dissect other films, seemingly in denial of the fact that it is merely one of many films in the last several years to turn this genre on its head. 2014's "They Came Together," starring Paul Rudd and Amy Poehler, had its own sharp, absurdist take on the genre's foundations, whereas "La La Land" was commended for its reinvention of overused settings and storylines. "Isn't It Romantic" includes excellent parodies but dwells far too often in its own truth bombs and jabs at convention considering its line of thinking is nothing new.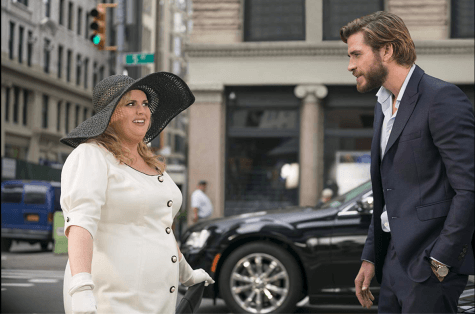 Ironically, the film leans on many overused comedic tropes while critiquing those of romance films. It's as if the screenwriters agreed that Wilson getting nailed by moving objects was foolproof and decided to sprinkle it in wherever the script had a dry spot. The saying goes that if something's not broken, don't fix it, and I'm sure the writers felt confident that in relying on this long-successful style of physical comedy, they'd be guaranteed laughs. But alas, by the third time Wilson was knocked down by a rogue fruit cart, I (and the rest of the theater audience) was definitely over it. For a film so sharp and creative in its parody, "Isn't It Romantic" often fell short in actual jokes and memorable comedic moments.
More than anything else, the sheer commitment and endearing exaggeration of its core performances bolster the film. Adam Devine plays the same trademark, loveable geek he has come to inhabit in films like "Pitch Perfect" and "The Intern," and he's better than ever. As the character Josh, Natalie's colleague and best friend, he's often demoted to reaction shots and passing comments, but man, can he pull them off better than anyone. His ridiculous facial expressions and quirky vocal inflections add some much-needed comedy, and really, you can't help but like the guy.
Also, despite playing what seems like little more than an inflated version of himself — rich, handsome, charming, etc.  — I can safely say that Hemsworth has some comedic chops, which are highlighted in one major dance number in which he is unabashedly awful.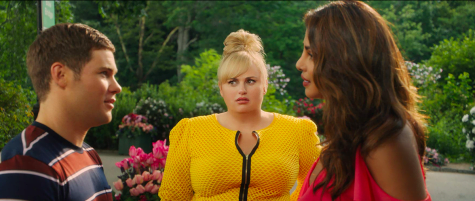 I'll admit, I was a bit apprehensive about Wilson finally taking on a leading role but was glad to find that she's just as loveable playing a leading lady as she is in her long string of memorable supporting roles. As Natalie's life unwinds around her, Wilson easily maneuvers from moments of overblown bewilderment to tender, heartfelt revelations about love and friendship. I genuinely hope she takes on more dramatic work in the future because, despite the emotionally heavy moments in this film being slim, she completely sold me on all of them.  
"Isn't It Romantic" is by no means Comedy of the Year, but with a charming cast, frustratingly catchy musical numbers, and some clever critiques of rom-com norms, it makes for a memorable moviegoing experience. The film's not as smart or funny as it thinks it is, but it's easy to forgive these qualities and, instead, soak in its enjoyable commentary on artifice and romance.