OPINION: When facing extreme hardship, it's crucial to acknowledge moments of happiness
It's been a rough year, to put it lightly.
My 2019 was riddled with highs and lows, including relationships dissolving, signing on my first apartment, securing a great internship and existential stress about what I want to do with my life.
All of these typical young adult milestones and their symbolic importance faded when my life came to a screeching halt in June, following the death of my father.
Losing a parent is never easy, or so I've been told. Losing a parent at 19, however, feels downright cruel. It's a pain that seems endless and is something that I carry with me all day, every day. There were many times this year where I felt that the universe was actively working against me.
With Thanksgiving right around the corner, the prospect of acknowledging what I'm grateful for feels more important and stressful than ever.
I'm very fortunate to say that there is much to report on.
I'm thankful for my family, who have remained fiercely loving and supportive while we have all tried to piece our lives back together. I'm thankful for the countless times they've picked up the phone and talked me through whatever stress or worry I'm going through (trust me, it happens a lot).
I'm thankful for my friends, who fill my life with laughter, while allowing me to feel sad and angry. It doesn't matter how far away we may be from each other because I always know that they will be in my corner if I need them to be.
I'm thankful for the city I live in, especially when the Christmas-light lined streets make cold nights feel more cozy. I'm thankful for Christmas music on Lite FM, which satisfies my insatiable need to hear Christmas music in November.
I'm thankful for the ways I am attempting to care for myself when it feels impossible or useless. I'm thankful for my weekly therapy sessions, which have given me bravery when I feel small.
And, yes, I'm thankful for The DePaulia.
Before you roll your eyes and turn the page, hear me out.
This job—stressful, time-consuming, and sometimes thankless— has allowed me to continue to feel normal in an overwhelmingly confusing time in my life. The hours spent in the office enabled me to not only improve my journalistic skills, but helped me be productive in times when it would be much easier to remain in darkness.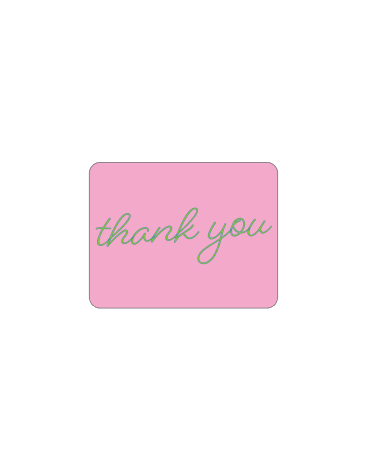 More importantly, I'm thankful for my co-workers.
When I first started at The DePaulia, I felt awkward and as if I didn't belong with such a crop of talented student journalists. In the year that has passed since my first day, I feel not only that I  deserve my seat in the newsroom but also supported and accepted by my fellow editors, all of whom I consider my friends.
I'm thankful for the guidance and advice they offer in relation to how to craft this section each week, and the ways in which we lift each other up when we land big stories or internships.
I'm thankful for all the times they've laughed at my stupid jokes or listened to some meandering story I've told that has little to no relevance to the topic at hand, which is, again, a daily occurrence.
In times of extreme hardship, it can be hard to feel that there are silver linings amidst the gray that so often paints the world. I have had—and will continue to have—many bad days this year. While these tough times will undoubtedly shape the person I grow to be, the people who fill my life with joy are absolutely essential and need to be acknowledged.
It's not always easy to reflect on the good in your life when it feels so colored by the bad, but it is one of the most freeing experiences when going through adversity. This holiday season, the loss of my father will feel ever more poignant, but so will the love I had and  continue to have for him.
If this year has been unkind to you, it does not mean that your life will be. Pain is one of the realest, most powerful things in the world  and it deserves to be felt. Happiness is, too.
This Thanksgiving, it is important to not only give thanks to the pockets of happiness found during hard times, but also to yourself. You are still here, and you deserve appreciation for keeping on in spite of the hardships thrown your way.
To everyone who has continued to support me—whether it be sending me a funny text to cheer me up or listening to me emotionally unload for hours—I am thankful for you and I hold you close to my heart.
I want to extend a very Happy Thanksgiving to all of our readers, and I hope you all have a wonderful winter break.
View Comments (1)