Character is key to Pixar's timeless stories
The most successful film studio of the past few decades is without question Pixar. The animation studio's films have never opened less than an A- on Cinemascore, and have all made over $330 million at the worldwide box office. 
What makes the studio so successful might not be the same thing that has brought Marvel billions of dollars. A combination of classic stories, cherished characters and cutting-edge animation has propelled Pixar through its history. 
Pixar's newest feature film "Onward" hits theaters on March 6 and stars the voices of Tom Holland and Chris Pratt. The film follows two teenage elves as they search for special magic to try to be able to spend one last day with their father who passed away when they were too young to remember him.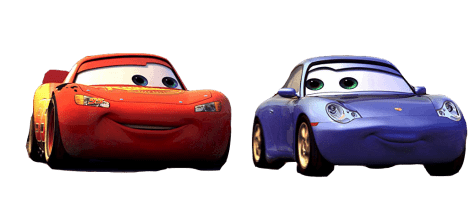 It sounds like the perfect story for Pixar, who have consistently made stories that DePaul film student Dan Tinaglia calls "timeless." "[Pixar] always pulls the emotions out of the characters that you care about," he said. 
Many college students today know the history of Pixar as it leads back to 1995's "Toy Story," the first feature film made by the company and the first feature-length animated film to use 3D animation instead of the 2D made popular by companies like Disney. Yet the history of the company goes back to the late 1970s when the New York Institute of Technology funded the Computer Graphics Lab, in hopes of creating the first computer-animated film. 
Computer scientists tried, and with $15 million dollars backing them from NYIT's founder Alexander Schure, they realized they would need to work in a film studio, instead of the provided  lab. So when George Lucas approached them, many moved over to work for Lucasfilm. 
The lap worked for Lucasfilm, helping create effects for multiple projects including "The Empire Strikes Back" and "Star Trek II: The Wrath of Khan." After Lucas began to lose some money after the revenue drop-offs of "Return of the Jedi," the computer division at Lucasfilm fizzled out and became independent Pixar while still under the wing of Lucasfilm. It was originally led by Edwin Catmull and Alvy Ray Smith, behind some monetary backing of Steve Jobs.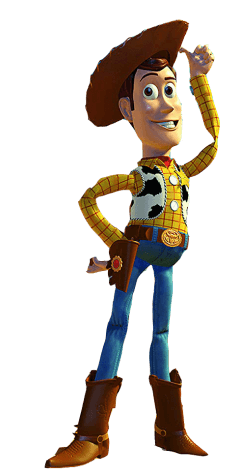 Pixar was also a hardware company at one point, and worked on creating some of the tools under the umbrella of Lucas' Industrial Light and Magic. Pixar helped develop some of the applications that have assisted visual effects artists for years. "Everything from photoshop, and most of our tools tend to come back to Pixar and Industrial Light and Magic," DePaul visual effects professor Brian Andrews said.
Pixar's  first short, "Luxo Jr." was created to serve multiple purposes: prove they can make the kind of animation they want to push for the future, and prove they can make money with the same technology. "Luxo Jr." is a two-minute short where a "parent" lamp and a "child" lamp play with a ball. 
"That short was created at a time where animation was very restricted in terms of having organic shapes and dynamic shapes or moving, deforming shapes," Andrews said.  "Pixar was able to tell a story, a really compelling story, using these very simple characters."
Over three decades of work, that might be what Pixar is best known for: story. The technological feats were foundations of the work that allowed for these many years of storytelling. 
"They are absolutely committed to story," DePaul professor Scott Myers said. "That's everything they're focused on, set aside all the technology, they are story obsessed. That's why their movies take on average five to seven years to make."
Myers teaches a class at DePaul called Pixar: Craft of Story. Pixar has been known for story structures that are based on classic archetypes, like the hero's journey and works of Aristotle. "Their story structures are very traditional. What makes them different are these recurring narrative dynamics, like a special subculture," Myers said.
For example, monsters, toys, marine life, or rats in a kitchen. "They'll take a subculture, and they look to spin it, give it something different and something unique," Myers said.
Pixar's top group, consisting of people like John Lasseter, Pete Docter, Andrew Stanton, Lee Unkrich and Brad Bird all have their deepest background in animation. They all studied screenwriting and story later on in their creative lives. 
That might be the secret to their memorable characters. Animators draw characters, and that is where so many animation directors come from, smart design and well-rehearsed structure. 
"They not only are committed to the story, but they come at it with a character-driven approach," Myers said.
What makes a story timeless though? Classic themes certainly help. "I think that's what makes it timeless is that [Pixar] has the innate ability to always pull the emotions out of the characters that you care about," Tinaglia said. 
In January of 2006, Pixar was purchased by Disney. Steve Jobs sold the company for a deal worth $7.4 billion that landed him on the board of Disney's corporation. Until then, Pixar had released movies around once every two and a half years. Disney's acquisition pressured animators to create more content, as the studio began releasing one or two films a year.

Despite Disney's commitment to the almighty dollar, the fit seemed right in terms of creating specific stories and family-oriented content, but people have been critical of the tendency to do more sequels since the acquisition. 
"It's natural that they would go there," Myers said. "Being a part of a corporation like that, there are the corporate overlords and I'm sure [sequels] are reflective of the fact that Disney wanted more content coming out."
Now that Pete Docter has taken over for Lasseter as chief creative officer, he's gone on record saying that he wants more original stories. "Onward" is not his baby, but his next work "Soul" releases on June 19. 
Pixar has developed throughout the years, producing over 20 feature films, but the work they've inspired, and the precedent they have set has put them on another level of history.