The year in pictures 2022
January 6, 2023
Inspired by the many professional outlets who shared their 2022 in pictures, we decided our student newspaper, The DePaulia and sister publication, La DePaulia should also display our proudest photos of this past year. 
The DePaulia felt the best way to showcase their work was compile a list of some of the top pictures taken in 2022. In chronological order, the pictures include monumental moments covered by our newsroom, like once in a life-time basketball shots, features of students' break-through fashion, historical timing of Chicago's sunsets and parade after parades of impactful movements within our city.  
Here are 29 of The DePaulia's most memorable and triumphant photos for 2022.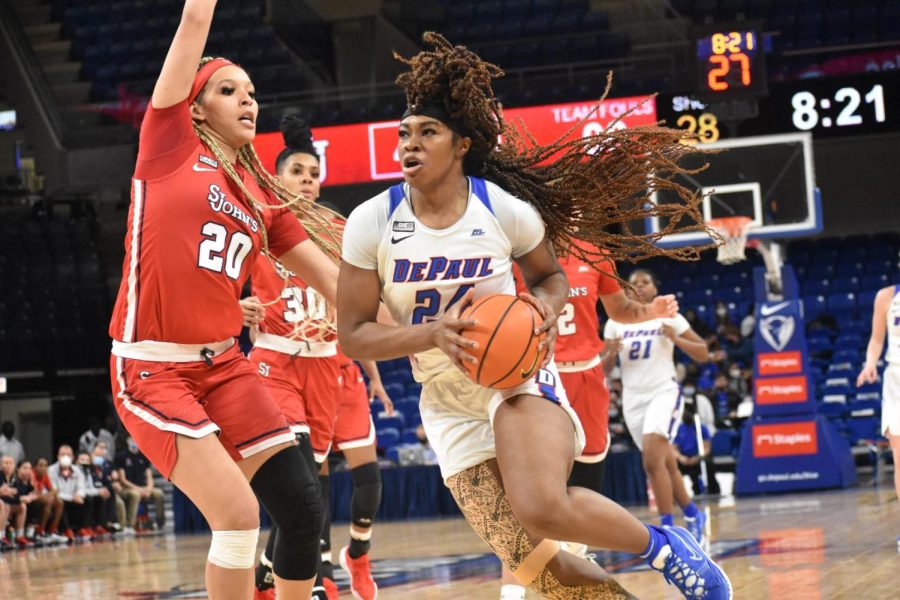 Wintrust Arena, Chicago, Jan. 28, 2022 
DePaul women's basketball forward Aneesah Morrow drives around St. John's defenders on Jan. 28, 2022.
Donald Crocker for The DePaulia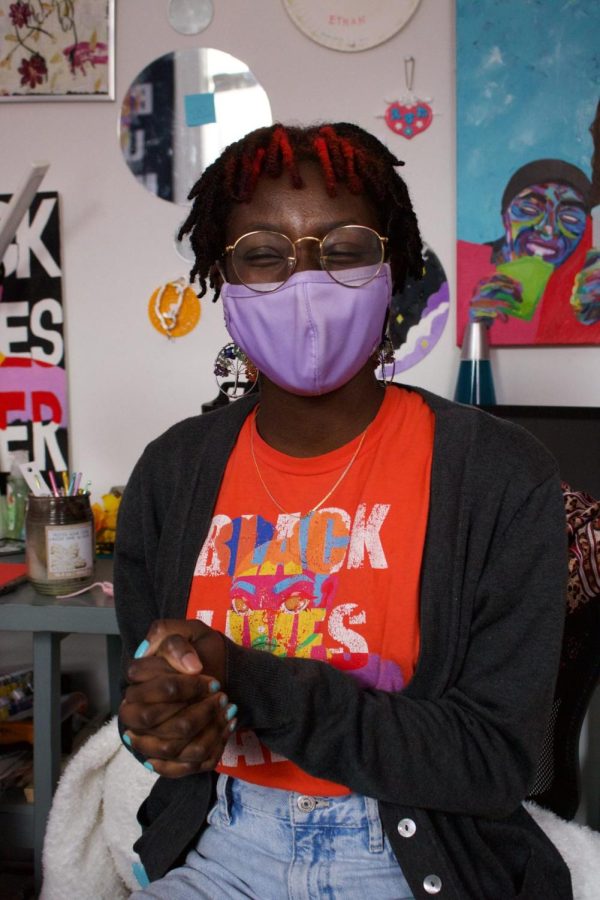 Chicago, Feb. 5, 2022
Esther Ajayi, a senior at DePaul studying Animation wears a t-shirt donning their own art.
Alison Schultz for The DePaulia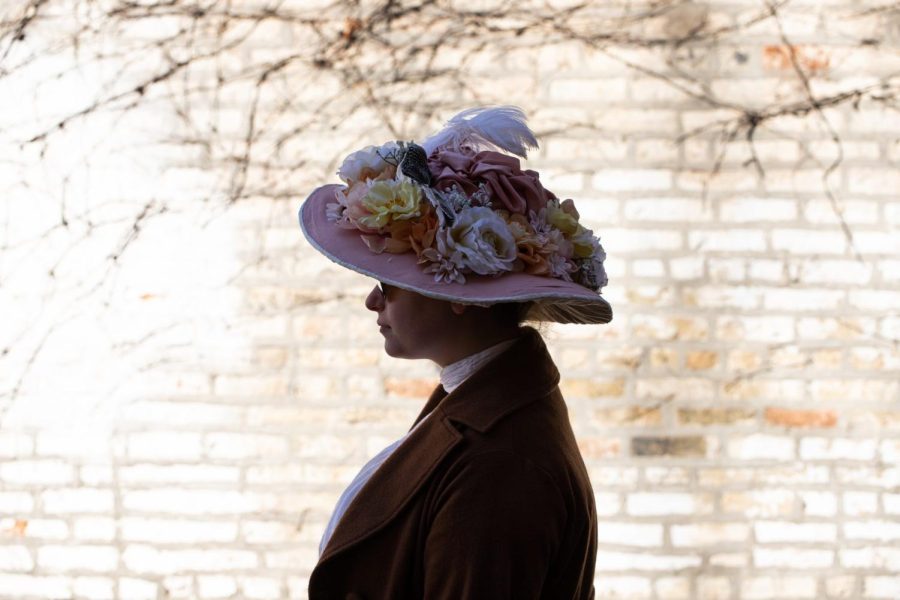 DePaul Quad, Chicago, March 8, 2022 
Grace Koehler sporting her regular Tuesday afternoon outfit in one of her handmade Victorian hats.
Will Kleihege for The DePaulia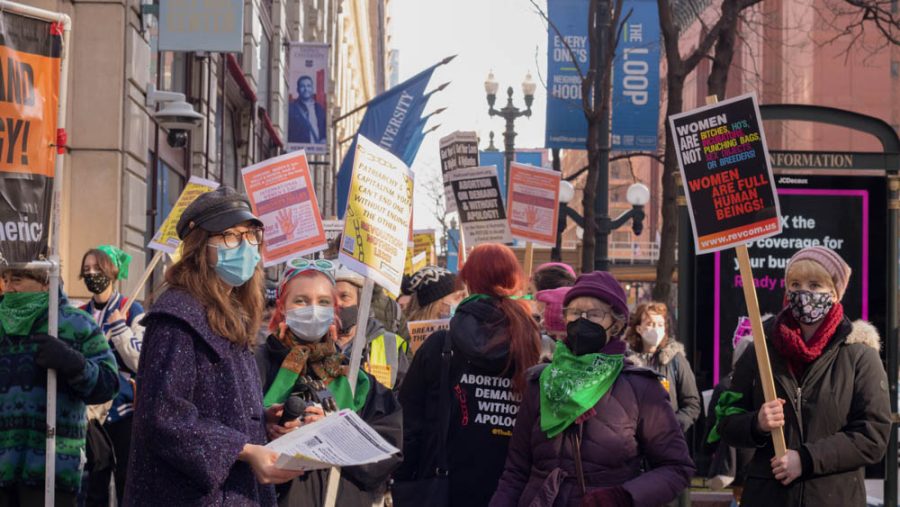 DePaul Center, Chicago, March 8, 2022 
Protesters gather for the "RiseUp4AbortionRights" rally outside of the DePaul Center.
Alison Schultz for The DePaulia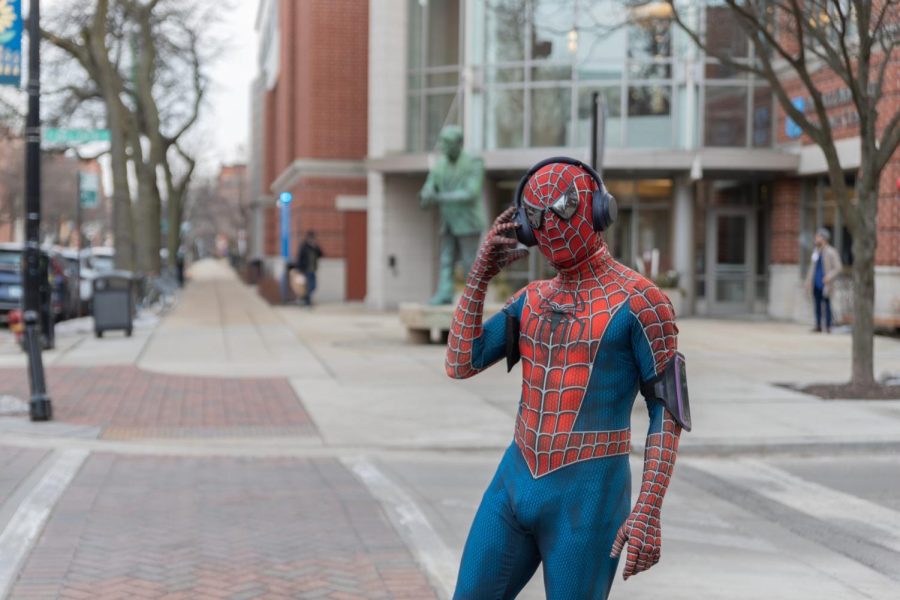 DePaul's Lincoln Park Campus, Chicago, March 12, 2022 
Dylan Lawerence dressed in a Spider-Man costume, prepares for a run around Lincoln Park campus. Lawerence wears the Spider-Man costume to to lift the spirits of DePaul students.
Emily Soto for The DePaulia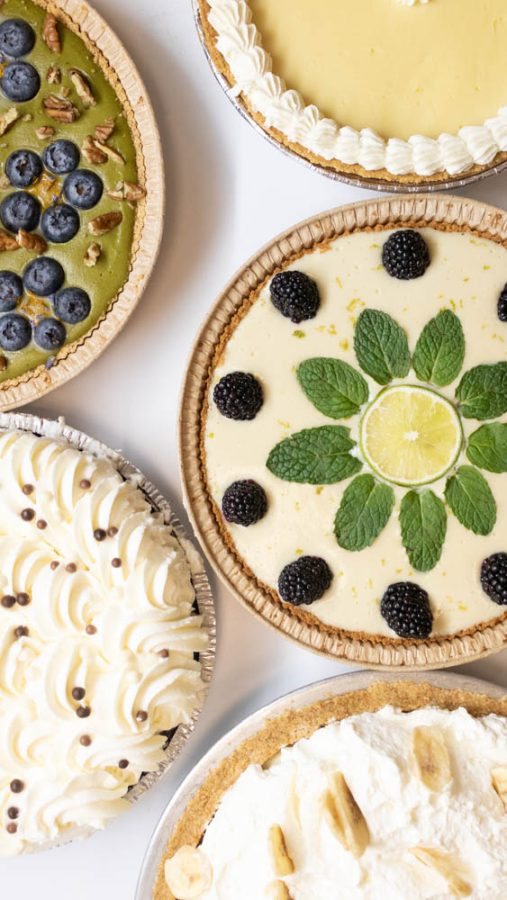 DePaul Center, Chicago, March 12, 2022 
A collection of pies are displayed together from multiple pie shops and bakeries like Honey Pie bake shop, Sweet Mandy B's, and Sarita's Pleasure pie shop.
Alison Schultz for The DePaulia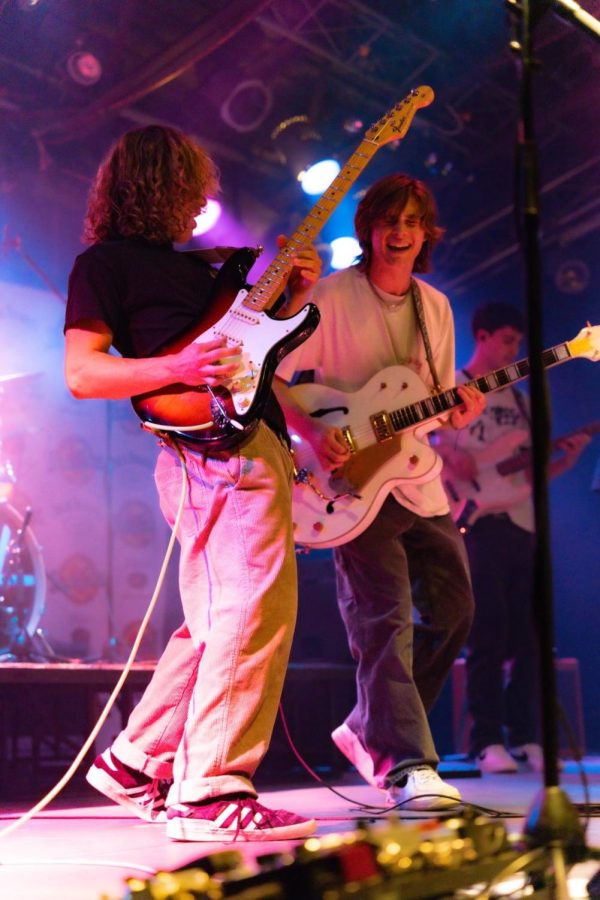 The Brat Stop, Kenosha, March 26, 2022 
Kenny Wolzewski and Axel Ellis, the bands lead singers, are pictured mid-jam during their performance at The Brat Stop.
Valerie Loebich for The DePaulia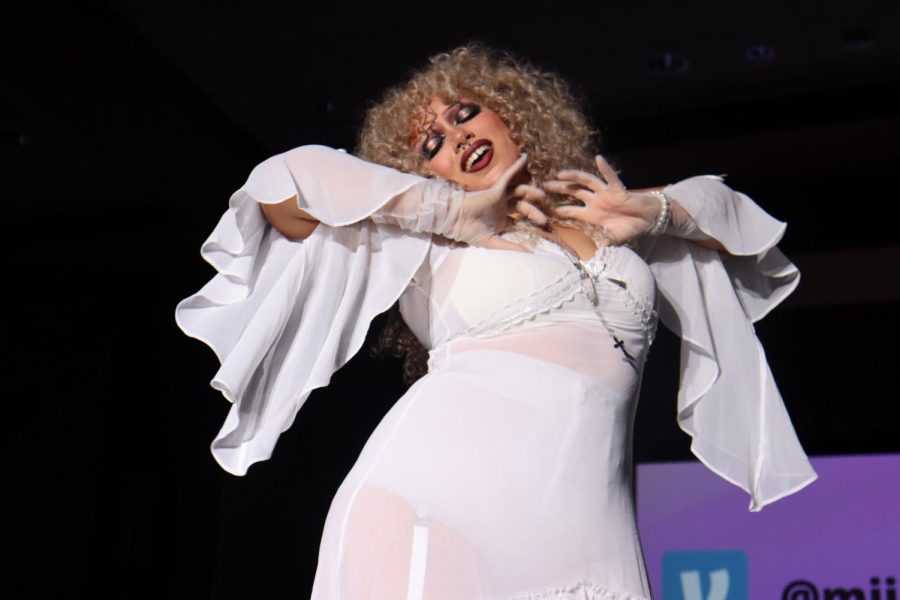 DePaul Student Center, Chicago, May 12, 2022 
Siichele, a professional drag Artist performs at the DePaul Drag show to the song "Edge of Seventeen" by Stevie Nicks.
Amber Stoutenborough for The DePaulia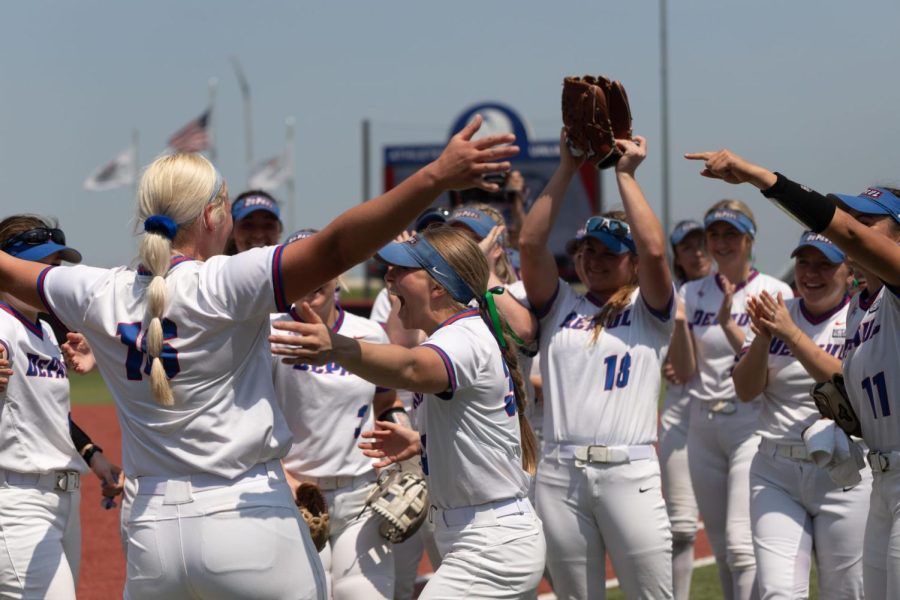 Cacciatore Stadium, Chicago, May 12, 2022 
DePaul softball cheers as pitcher Sarah Lehman walks towards them. Lehman struck out five and only allowed two hits in the Blue Demons' 6-2 over UConn on May 12.
Emily Soto for The DePaulia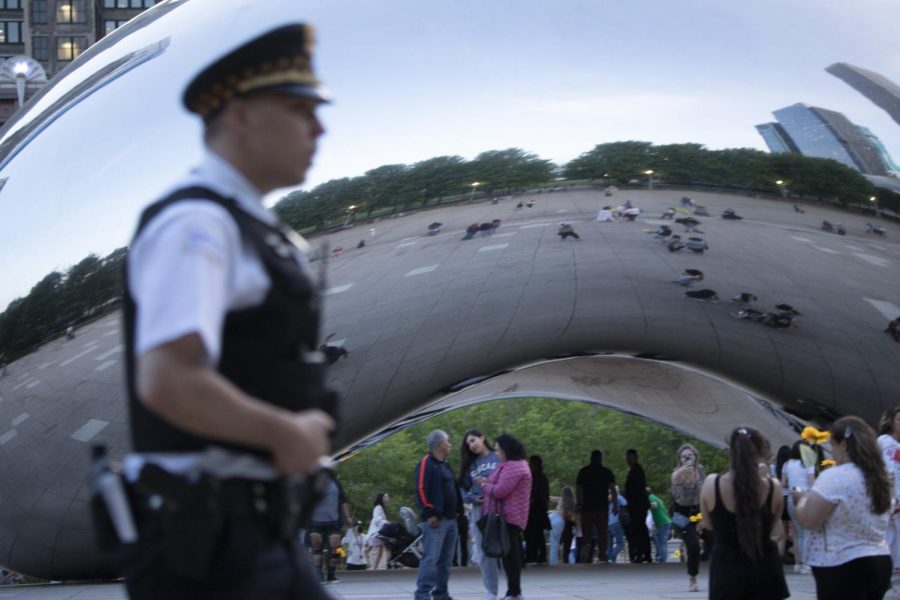 Millenium Park, Chicago, May 19, 2022 
A Chicago Police Officer walks by the Bean in Millenium Park Thursday afternoon as visitors take photos near the attraction.
Patrick Sloan-Turner for The DePaulia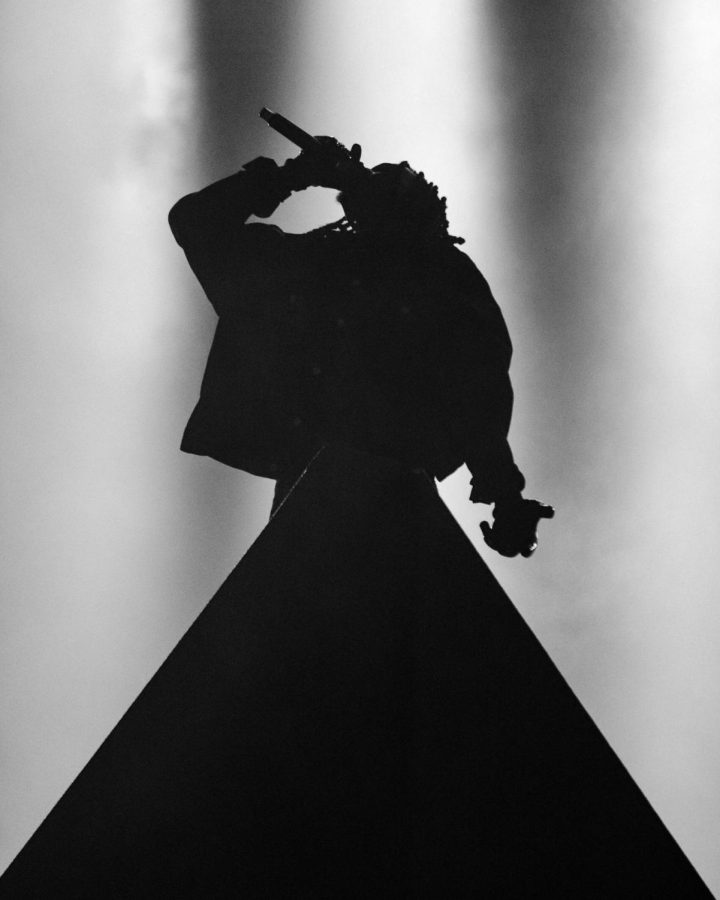 Douglass Park, Chicago, June 19, 2022 
Playboi Carti performs his song "Stop Breathing" as he rises on a prism at Lyrical Lemonade Summer Smash 2022.
Frankie Perez for La DePaulia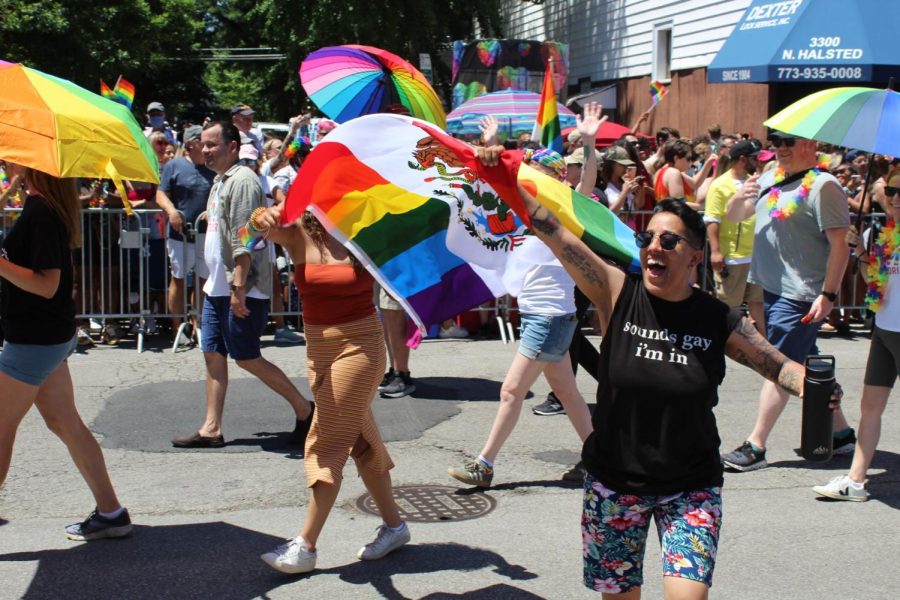 Northalsted, Chicago, June 26, 2022
A Mexican Pride flag waved by members of the queer Latinx community.
Jacqueline Cardenas for La DePaulia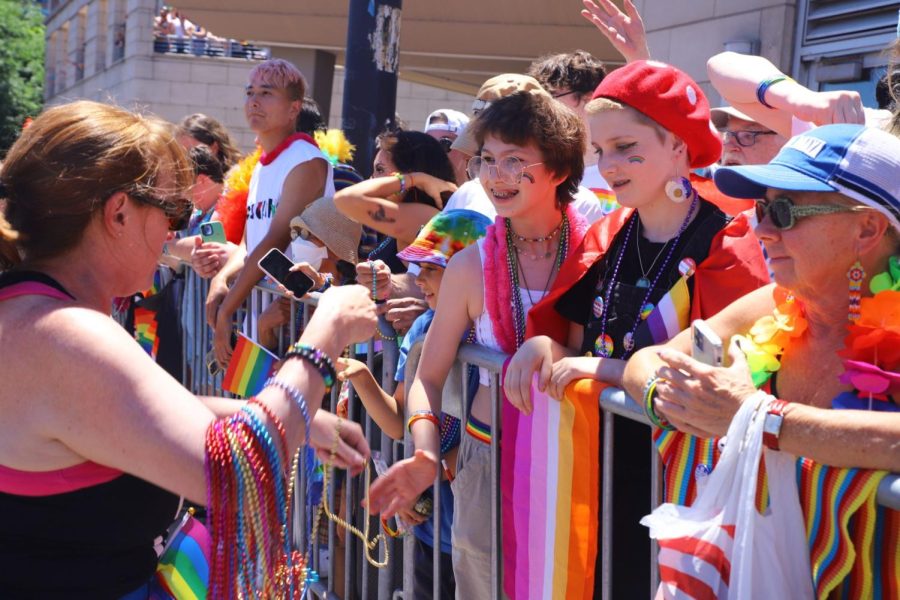 Uptown, Chicago, June 26, 2022 
A young Pride attendee reaches out to grab a gold necklace from the marcher's colorful collection.
Amber Stoutenborough for The DePaulia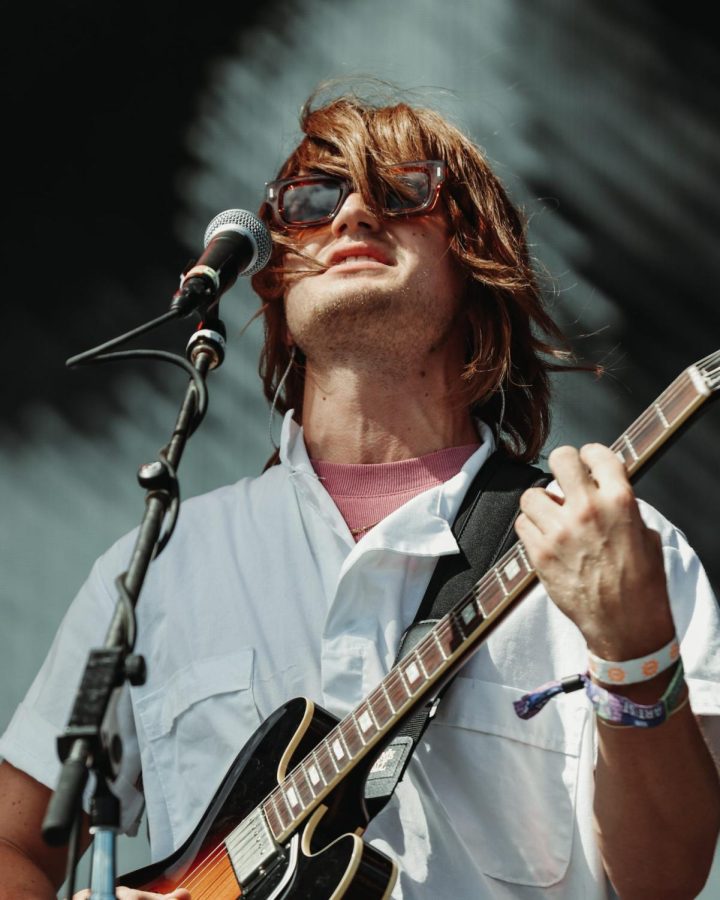 Millennium Park, Chicago, Aug. 1, 2022
DePaul Alum and Stranger Things star, Joe Keery, performing at Lollapalooza with his band Djo.
Frankie Perez for The DePaulia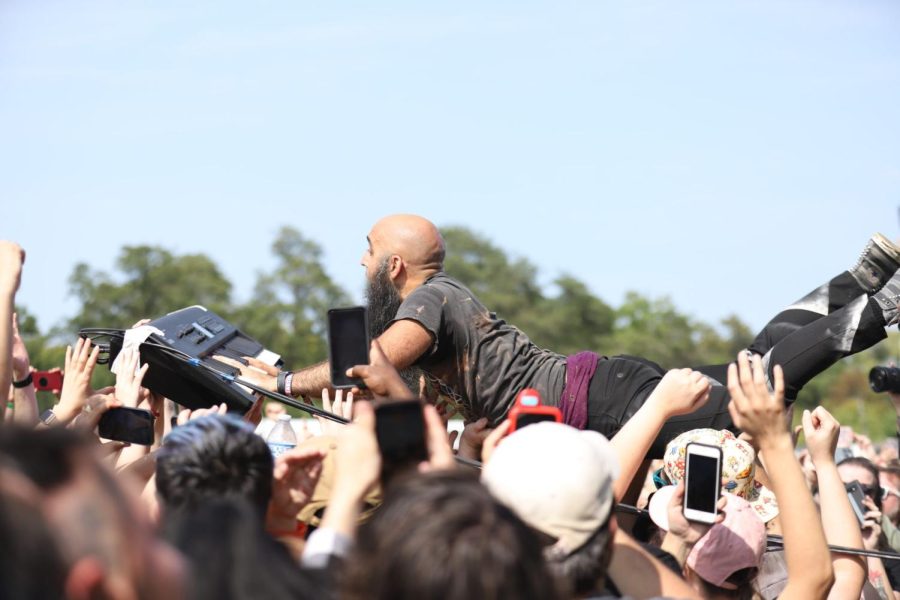 Douglass Park, Chicago, Sept. 16 2022
Sky White, the pianist for Foxy Shazam surfed with a keyboard during Riot Fest performance. The West Side residents are protesting against mega festivals, like Riot Fest, being held in Douglass Park.
Frankie Perez for La DePaulia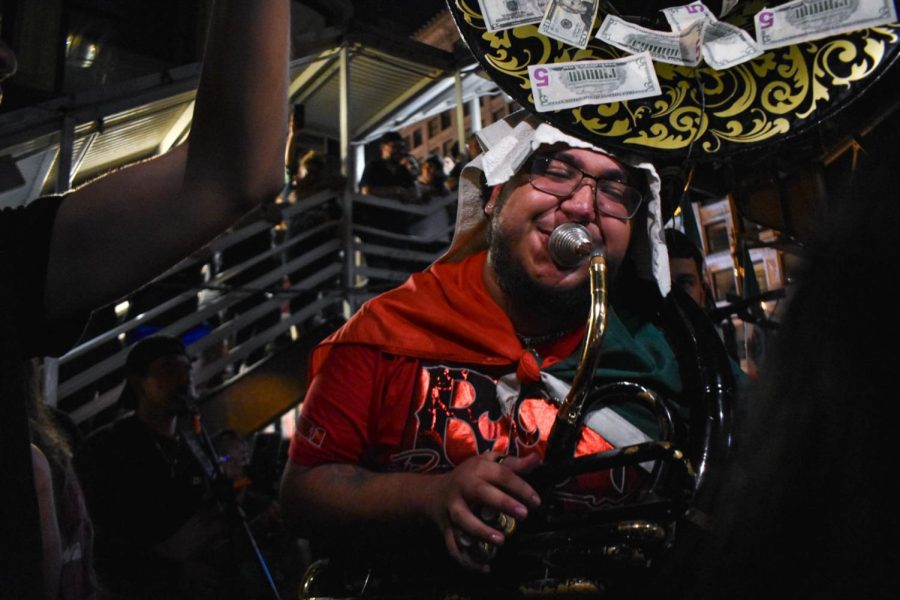 State Street, Chicago, Sept. 16, 2022 
A musician plays the sousaphone during the Mexican Independence Parade September 16th, 2022.
Donald Crocker for La DePaulia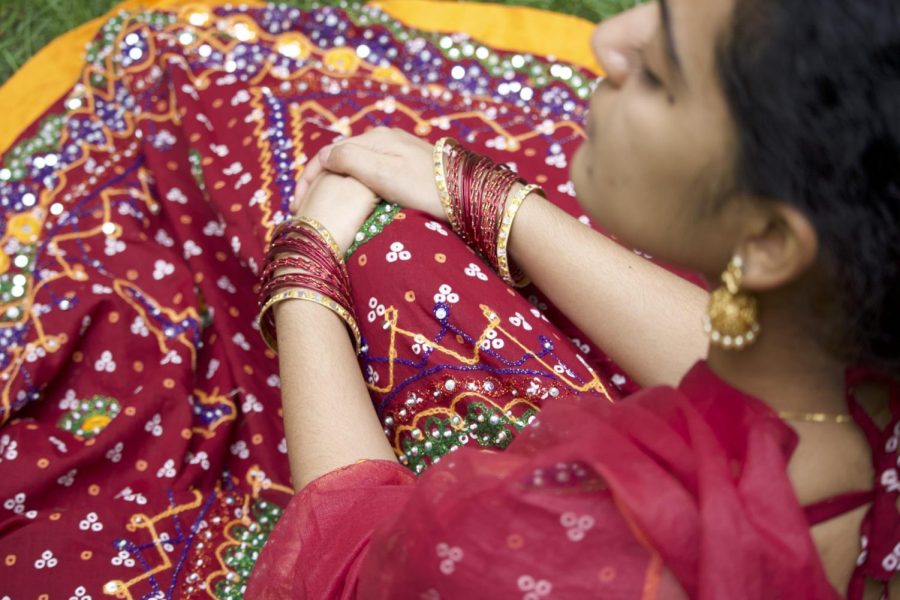 DePaul Quad, Chicago, Sept. 17th, 2022
Jhumkas, as seen worn on Ruchi Nawathe, are traditional bell-shaped earrings worn across South Asia and can be seen in Hindu art as far back as 300 B.C. Bangles are another popular form of jewelry worn by dancers.
Amber Stoutenborough for The DePaulia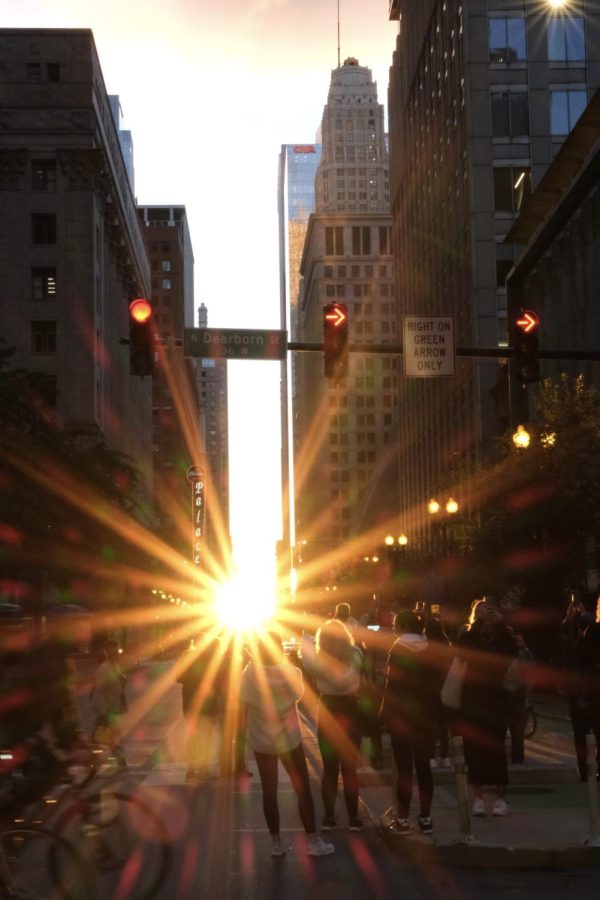 Dearborn Street, Chicago, Sept. 22, 2022 
Onlookers capture the beauty of the Chicagohenge sunset on Dearborn street.
Erin Henze for The DePaulia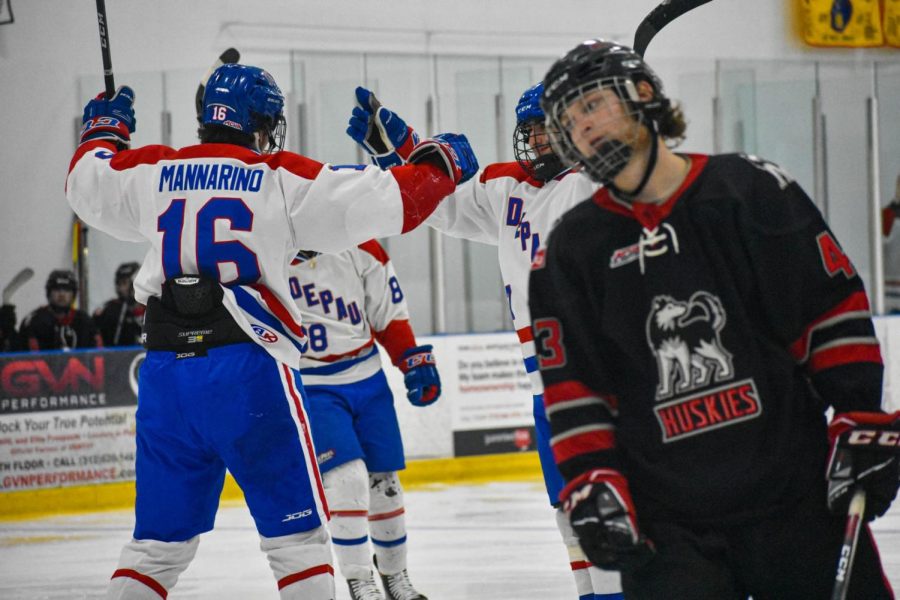 Johnny's Ice House, Chicago, Sept. 24, 2022
Sophomore winger Danny Mannarino celebrates with teammates after scoring a goal during Saturday's 10-3 victory against Northern Illinois.
Donald Crocker for The DePaulia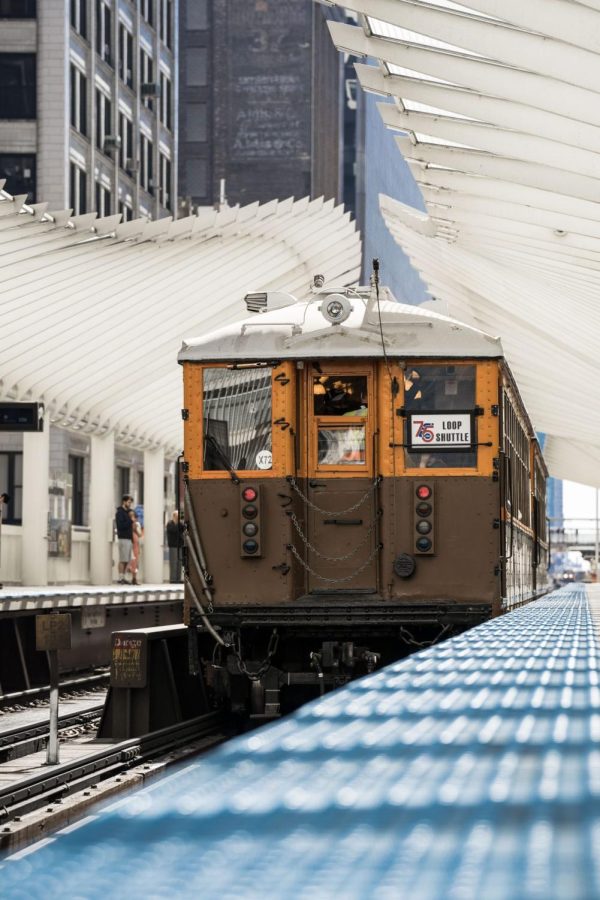 Washington and Wabash CTA Stop, Chicago, Oct. 1, 2022 
Since 1947, the CTA has provided the city of Chicago with public transportation. To celebrate their 75 anniversary, the CTA brought out a variety of vintage trains and buses for the public to ride throughout the day.
Andy Thompson for The DePaulia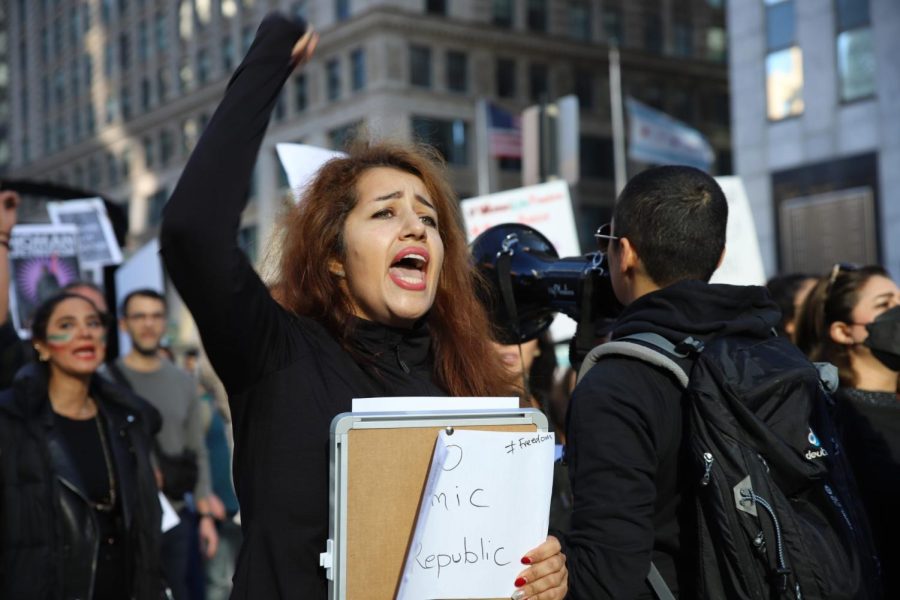 Michigan Ave. and E. Van Buren St., Chicago, Oct. 1, 2022 
A protestor at the Chicago rally to fight for Iranian freedom rights. Protests sparked around the world after the killing of Masha Amini, a Kurdish-Iranian woman allegedly beaten to death by Iran's morality police for improperly wearing her headscarf.
Nadia Carolina Hernandez for The DePaulia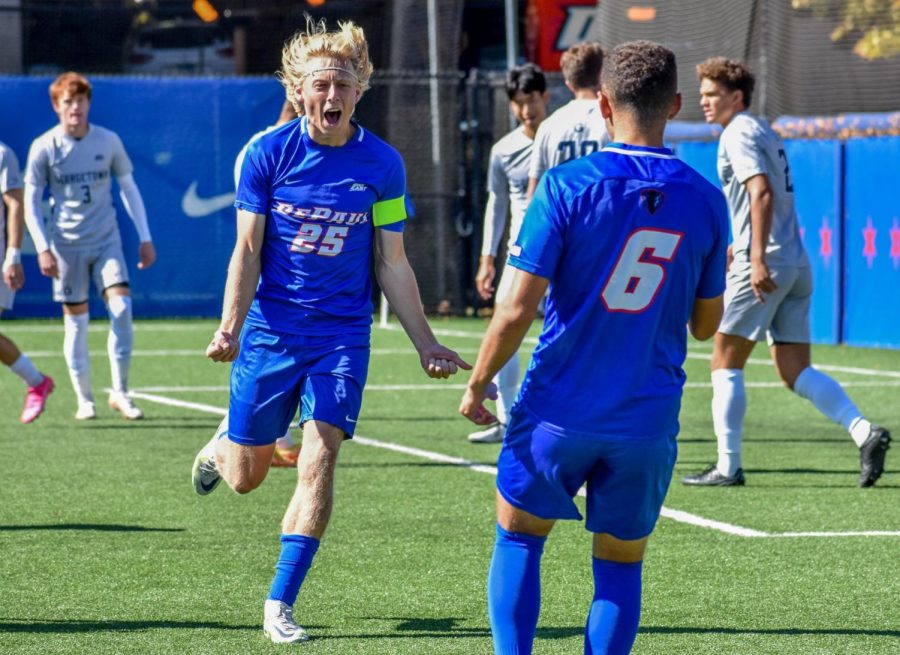 Wish Field, Chicago, Oct. 8, 2022 
Senior midfielder Michael Anderson (25) celebrates his early goal from a corner kick goal assisted by teammate Omar Ramadan (6) in the first half against Georgetown on Oct. 8.
Donald Crocker for The DePaulia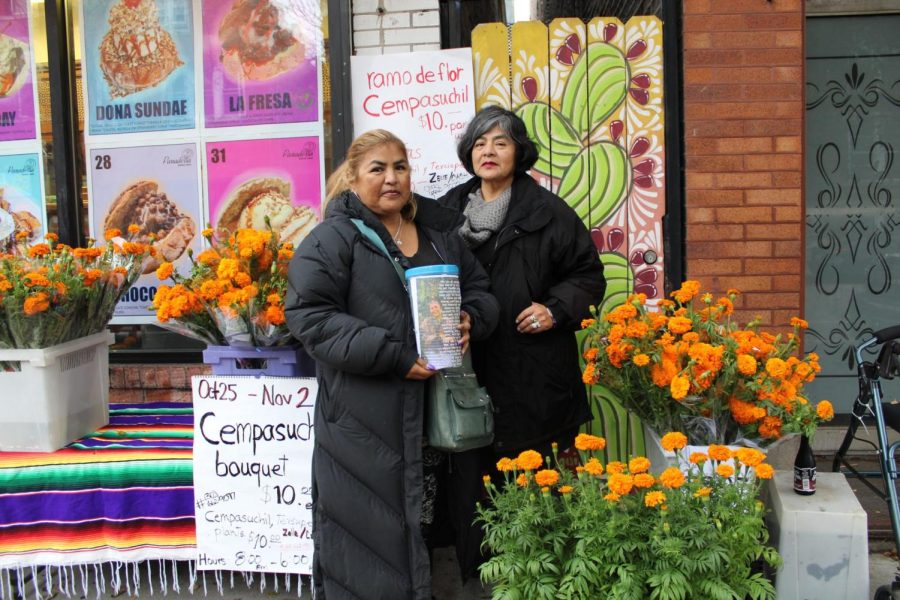 Pilsen, Chicago, Nov. 2, 2022 
Rocio Olea (left) and Maria Guadalupe Olea (right) stand in front of Panaderia Nuevo Leon in Pilsen selling cempasúchil flowers.
Stephania Rodriguez for La DePaulia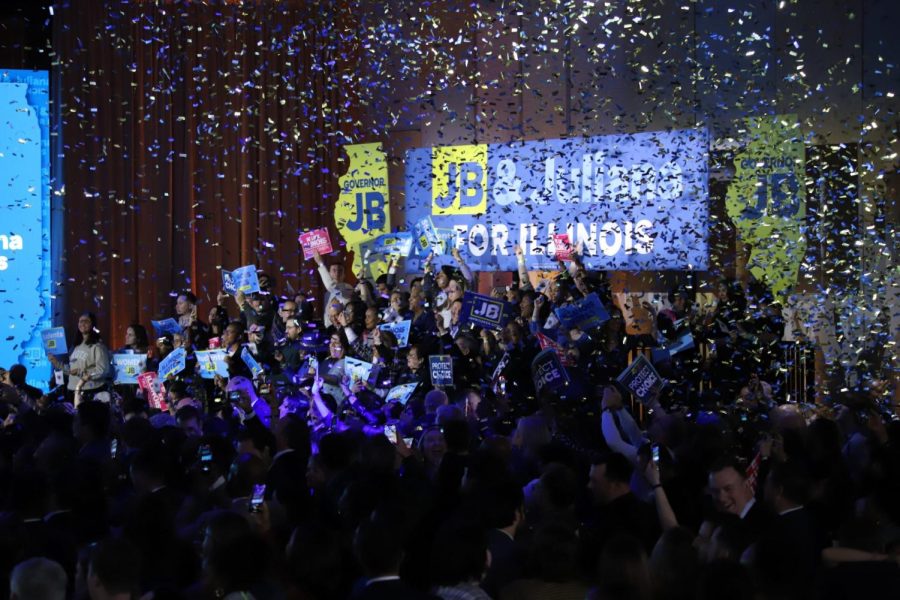 Marriott Marquis, Chicago, Nov. 8, 2022 
Confetti rains down over a group of supporters at Gov. J.B. Pritzker's victory party at the Marriott Marquis in Chicago on the night of Tuesday, Nov. 8.
Patrick Sloan-Turner for The DePaulia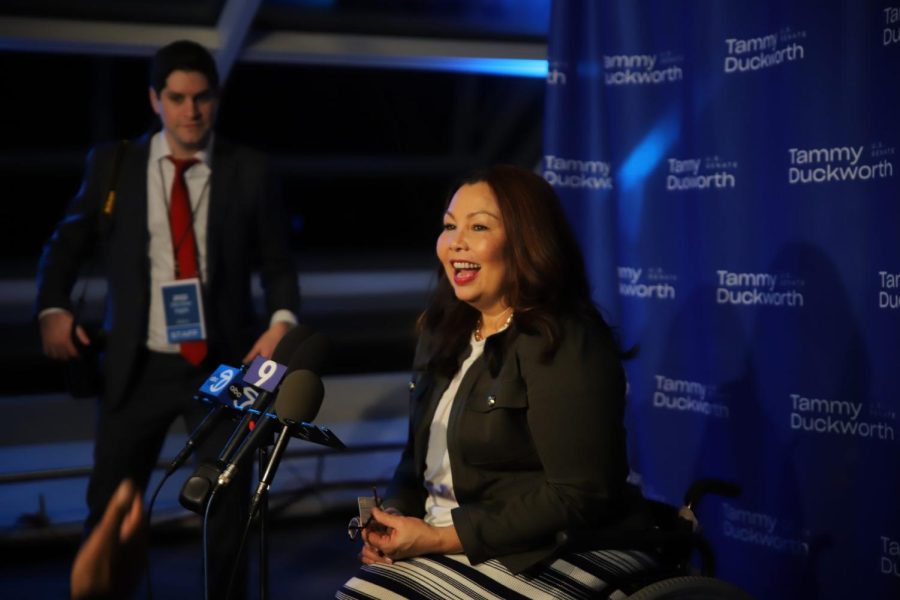 Adler Planetarium, Chicago, Nov. 8, 2022 
Senator Tammy Duckworth debriefs with media after her victory speech at Adler Planetarium on election night. This will be her second term as U.S. senator.
Nadia Carolina Hernandez for The DePaulia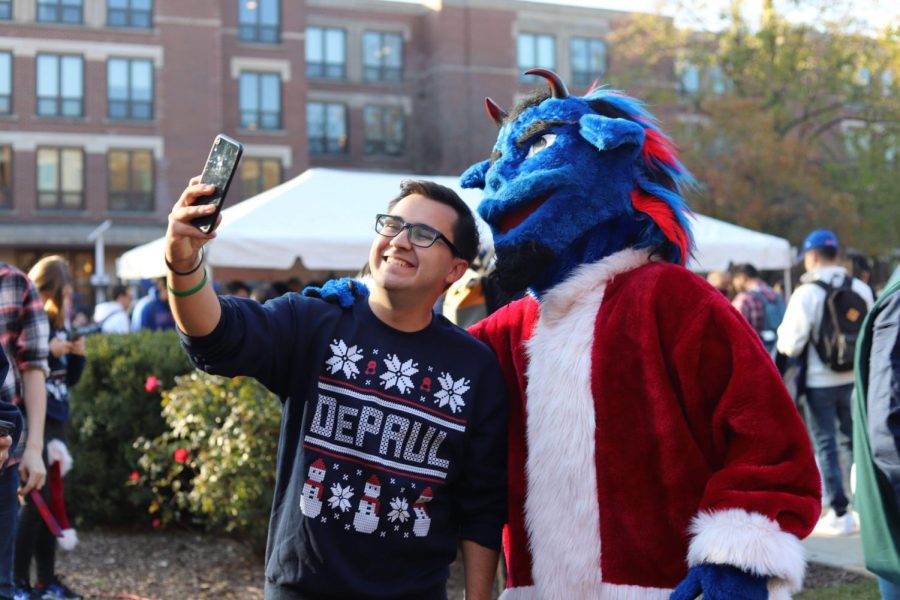 DePaul Quad, Chicago, Nov. 9, 2022 
Student Government president Kevin Holechko snaps a selfie with Dibs.
Kiersten Riedford for The DePaulia
Holtschneider Performance Center, Chicago, Nov. 11, 2022 
Robert Manuel delivers a speech following his presidential inauguration  as the 13th president of DePaul university on Nov. 11.
Quentin Blais for The DePaulia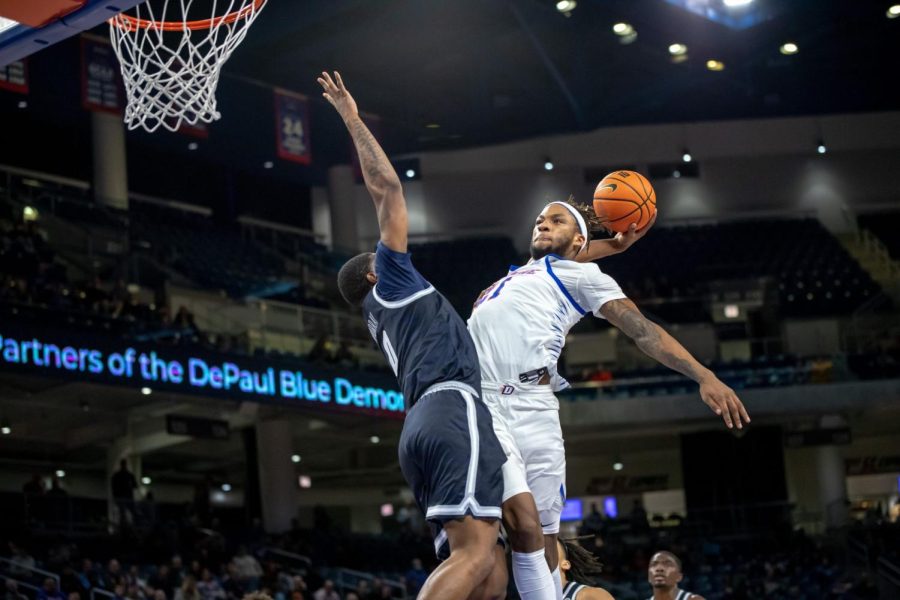 Wintrust Arena, Chicago, Dec. 30, 2022 
Junior forward Da'Sean Nelson attempts to throw down a dunk over Georgetown sophomore guard Brandon Murray in DePaul's win over the Hoyas at Wintrust Arena.
Patrick Sloan-Turner for The DePaulia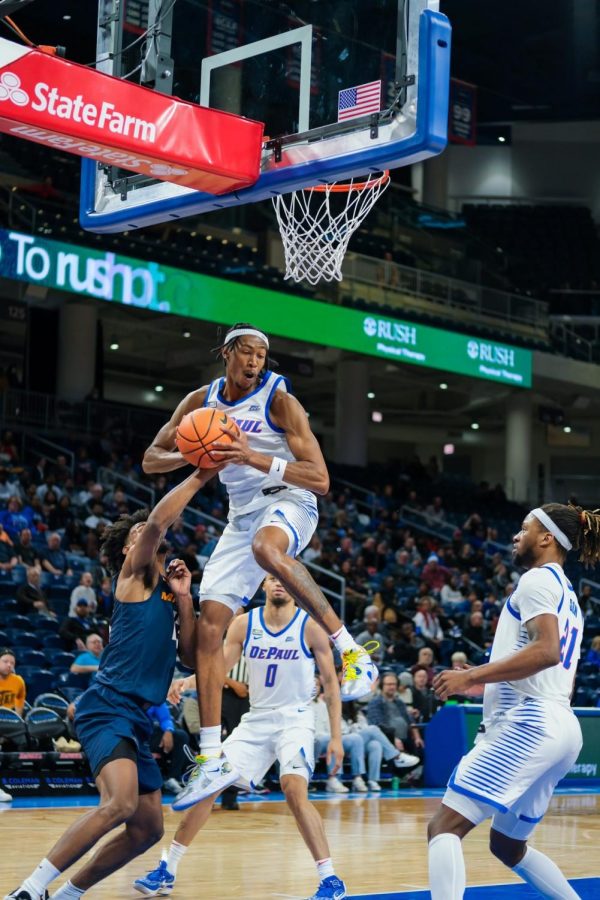 Wintrust Arena, Chicago, Dec. 10, 2022 
Graduate forward Javan Johnson comes down with a rebound in DePaul's win over UTEP on Saturday.
Quentin Blais for The DePaulia