Letter from the editor: 3 Years of La DePaulia
January 8, 2023
Experiencing La DePaulia's three-year anniversary feels nostalgic. I have not been a part of the publication for her entirety, yet I have felt connected to the mission from the beginning.
I was introduced to the Spanish language publication during the winter quarter of my sophomore year while enrolled in the "Writing for The DePaulia" course. After a year of online learning, not only was I itching to take more journalism classes in person, I wanted to seize every opportunity.
I had the privilege to go to college as the daughter of Mexican immigrants, a chance few of my relatives had. It was the golden ticket to work with your mind rather than with your hands in this country, to pursue the 'American Dream.'
I learned this fantasy-filled-dream and the society it functions under fails many of us. For a lot of people, it did not matter how hard you worked, this dream was for some and not for others.
It is a crooked system we live in, yet a Brown girl like me managed to get through the cracks partly because of my parents' efforts. 
I also came to recognize the power of journalism. Stories can amplify community voices, hold those in power accountable and advocate for a group of people to have equitable resources.
The journalistic skills I acquired became a form of activism for me. At the heart of it, I want to report the truth, inform the public and give voice to the voiceless.
I walked into the classroom prepared and ready to learn as much as I could.
I picked up The DePaulia each week that quarter, eager to read three Spanish stories on pages 16 and 17. I flipped to my favorite pages to see a headline that read "Letter From From The Editor : Two Years of La DePaulia."
La DePaulia allowed me to do the kind of Latine community reporting I passionately wanted to pursue. It was the perfect fit and I had to be a part of it.
I was not just holding onto a newspaper, I was holding onto a piece of history a Latina wrote.
I reached out to the editor-in-chief at the time, María Marta Guzmán. She was also DePaul's National Association of Hispanic Journalists (NAHJ) chapter president and had every internship under the sun an aspiring journalist could wish for. I came to admire her work— not only was she accomplished, we shared a similar passion to uplift the Latine community.
"It's so refreshing to hear you are that you are interested in helping us continue our mission," María replied after I expressed my interest through email. 
We scheduled to meet at the publication's office that following week. 
After struggling to find the office in the Loop DePaul Center, I was eventually greeted by María. She led me to her personal office where she asked me about my journalistic experience and how I wanted to be involved with the publication.
I explained to her pieces of my life story and despite showcasing my eagerness to kickstart my journalism career, I did not expect to become an editor right away.
"We have positions open, many of us will be gone next year," she said with a noticeable pinch of worry.
I later found out five out of the six editors on La DePaulia's team were graduating that year, including herself.
María later said she spent months worried about the publication's future and worked to bring people together to be a part of La DePaulia staff the following years.
I told her I would like to become an editor eventually, but I wanted to sharpen my reporting skills first. She suggested I come to the office Sunday, their print production day, to learn more about the publication.
I showed up that Sunday and every Sunday after that. Often, I would send her a text message letting her know I was coming in and soon enough, I voluntarily came in to edit stories.
For months, she showed me how La DePaulia's tight knit team worked from how stories were translated from English to Spanish, editing styles and more.
One night we stayed in the office working later than usual. Out of precaution, we split the cost of an Uber rather than take the CTA back to our homes. We were tired from a long day yet waited near the revolving doors for our ride with an unspoken sense of satisfaction.
She recalled the many times she walked out of the newsroom late and how each time, it was worth it. 
"It's hard work," she said "but it's heart work."
I couldn't agree with her more.
I quickly realized María wanted to bring others up with her. In a competitive news industry where envy between journalists can spread, María remained genuine. She had knowledge, experience and motivation to help other journalists like me.
By the end of the Winter quarter, María offered me the position as editor-in-chief of La DePaulia for the following years.
Both ecstatically and nervously, I accepted it. This would be the most drastic transition since the publication launched on January 13, 2020 with various new editors and photographers. 
The original team of La DePaulia consisted of founder Hillary Flores and co-founders María Marta Guzmán, Izabella Grimaldo, Jonathan Aguilar, Shane René and adviser Marla Krause.
They helped La DePaulia expand from an online-only to weekly print newspaper. They paved the way for Latine voices to be heard when Spanish publications like The Chicago Tribune's 'Hoy' were dying.
Not only did I feel I had big shoes to fill, I wanted to ensure the publication's mission stayed alive.
Taking on the position was a step forward in my journalistic career and a stance that Spanish language publications are needed in Chicago.
It was also a moment of deep pride for myself as I continued to embrace my first language.
I thought back to the time my mother was shunned for speaking in Spanish at a grocery store while I translated for her as a little girl.
I was now in charge of a Spanish language publication, the very language she was humiliated for speaking.
The 2021-2022 La DePaulia team came together the following Spring quarter with Managing Editor Santiago Posada-Jaramillo, Arts and Life Editor Andrea Juarez, Multimedia Editor Vanessa Ramos, Assistant Multimedia Frankie Perez, Copy Editor Rodrigo Melgarejo, Sports editor Santiago Gonzalez Tijerina,  Podcast Producer Geovani Camarena and contributing writer Cary Robbins.
In the nine months I've been EIC, La DePaulia has shifted, with some editors leaving the publication and others joining. I am appreciative of the individuals who helped uphold our mission, regardless of how long they were a part of the team.
Despite some changes, our team has always been made up of a diverse blend of Latine backgrounds. Some editor's roots reside in Mexico, Puerto Rico, Colombia and Brazil. All of which has bolstered our coverage and brought fresh ideas.
Through managing La DePaulia I also faced personal challenges. I felt I had shadowed Maira for so long that when it was my turn to lead, I struggled to become comfortable in my role.
I was afraid of how others in the newsroom would compare our leadership styles and even our personalities.
It was with time, self-reflection, experience and support from friends that I started to lead with confidence and understand my path did not have to look like anyone else's.
I could create my own and I am grateful I have.
One of La DePaulia's notable accomplishments was our collaboration with DePaul's NAHJ members in November 2022. We wrote an op-ed piece and gave a speech demanding the university invest in the education of Latine journalism students by hiring bilingual reporting professors that specialize in covering our communities.  
Our efforts resulted in DePaul hiring their first bilingual reporting professor in the last 10 years. 
For the first time, Latines are the ones holding the pen to paper, writing their own history. When our history is remembered, it can teach us, empower us, touch our hearts and remind us that we are not alone.
When we acquire this knowledge, it can never be taken away because it lives in each of us.
As we continue to advocate for Latine representation, our publication must create space for underrepresented groups so they can become empowered by their own histories. This is imperative as we strive for an equitable reality where all voices and stories can flourish.
Thank you to all the founders and supporters of La DePaulia. Thank you to NAHJ DePaul alumni members including Jesus J. Montero, María Marta Guzmán, Richie Requena, Hillary Flores, Erika Perez and Jonathan Aguilar as well as advisors Robin Hoecker and Sandra Guy who helped set up more groundwork for Latino voices to be heard.
Thank you to The DePaulia staff and adviser Marla Krause who supported our mission.
A special thank you to my parents who sacrificed so much to allow me to reach for the sun, the moon and all the stars if my heart desires. 
With great pride, I introduce to you La DePaulia's 2022-2023 editorial team.  
Jacqueline Cardenas – Editor-in-Chief
Jacqueline Cardenas is a bilingual multimedia journalist and the event coordinator for her university's award winning National Association of Hispanic Journalists (NAHJ) student chapter. She is a first-generation Mexican-American who aspires to diversify the broadcast news industry. She is grateful to work with the team and for the doors the publication has opened for her.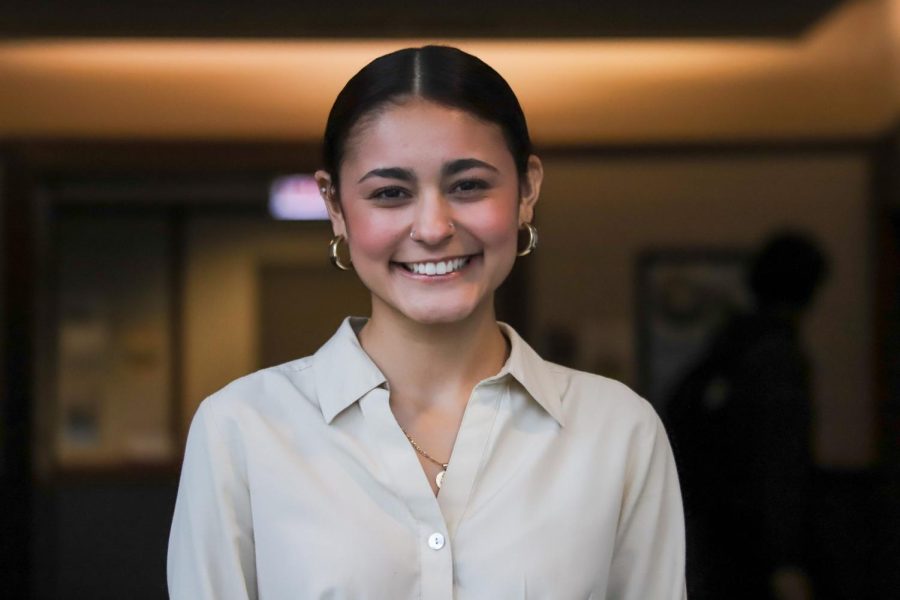 Santiago Posada-Jaramillo – Managing Editor
Santiago Posada-Jaramillo is a graduate student from Colombia in the MFA in game design program. He likes good coffee, politics, history, video games and weird pets. His goal with writing and game design is providing people with new perspectives. He joined La DePaulia to continue writing while doing a job that felt deeply important. He sees journalism as one of the main pillars of any democratic and just society.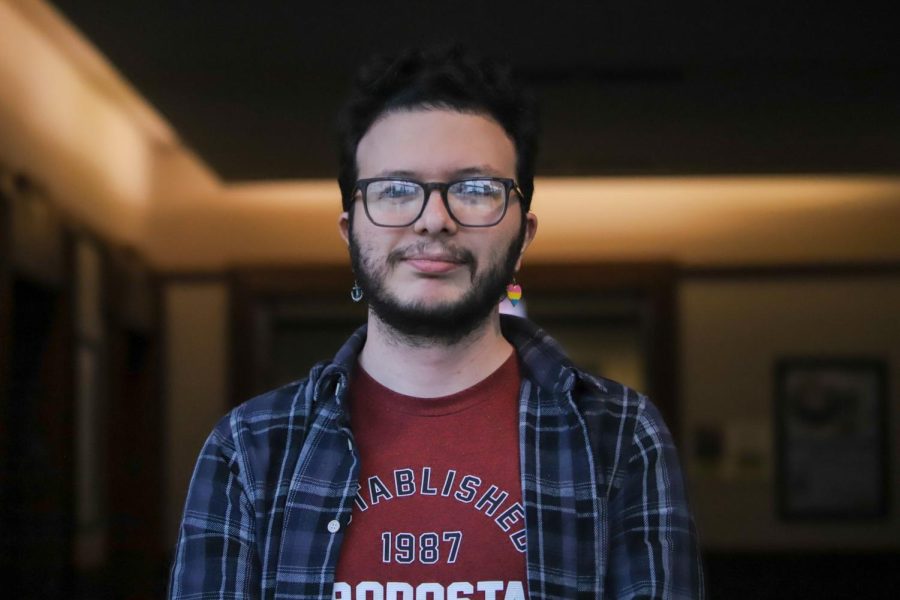 Andrea Juárez Hernández – Arts and Life Editor
Andrea Juárez Hernández is a sophomore studying animation with a concentration in cinema studies. Her dream is to showcase a film of hers at a film festival. She enjoys spending time with La DePaulia and bringing stories to life. She believes it is important to shed light on Latine voices. She has grown as a writer and has become more social because of La DePaulia. She wants to continue to write stories that inspire her and improve her skills.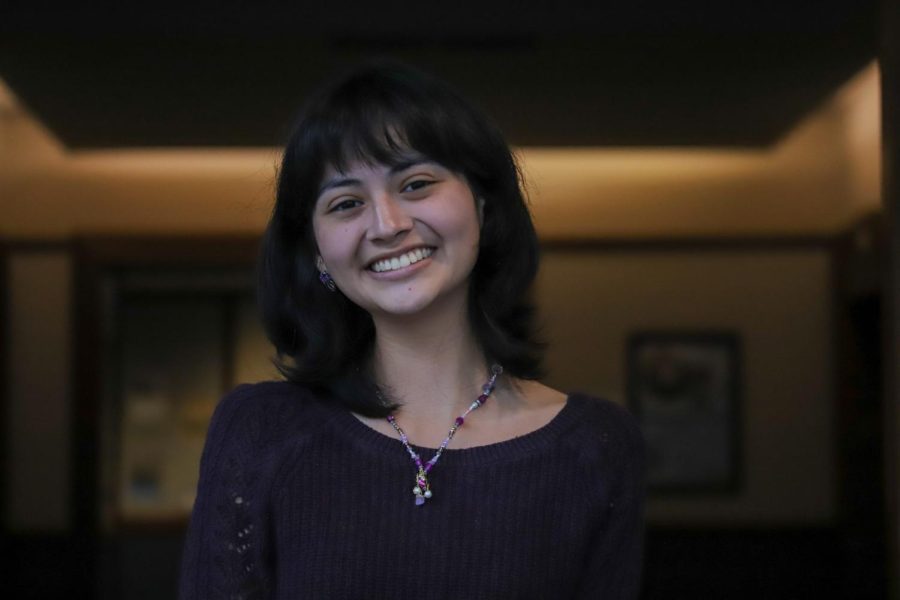 Cary Robbins – News Editor
Cary Robbins is a junior studying journalism from Tennessee. She wants to continue to write for local papers and enjoys visiting new places. She joined La DePaulia because she wanted to work with other student journalists and learn with the team. Her favorite part about La DePaulia is the interviewees she has met. She believes each staff member brings a new reporting perspective. She is grateful to work with La DePaulia and to tell stories she will remember all her life.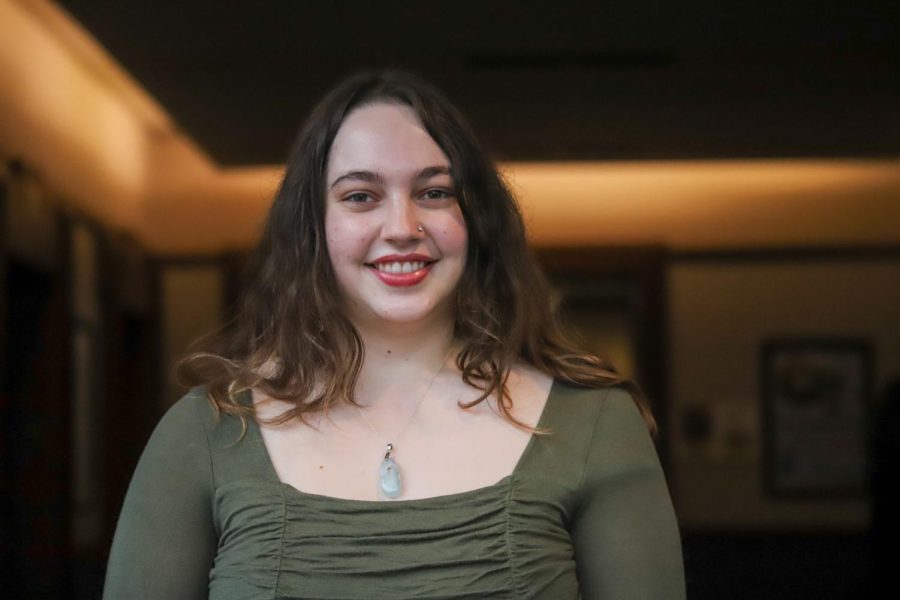 Frankie Perez – Multimedia Editor
Frankie Perez is a senior majoring in graphic design. He is a Chicago-based photographer who specializes in music photography. Frankie enjoys capturing moments with his friends and family. He joined La DePaulia because he loves bringing people closer to real events through photos and providing a Latine perspective. He likes La DePaulia because it is a welcoming place where members are open to new ideas.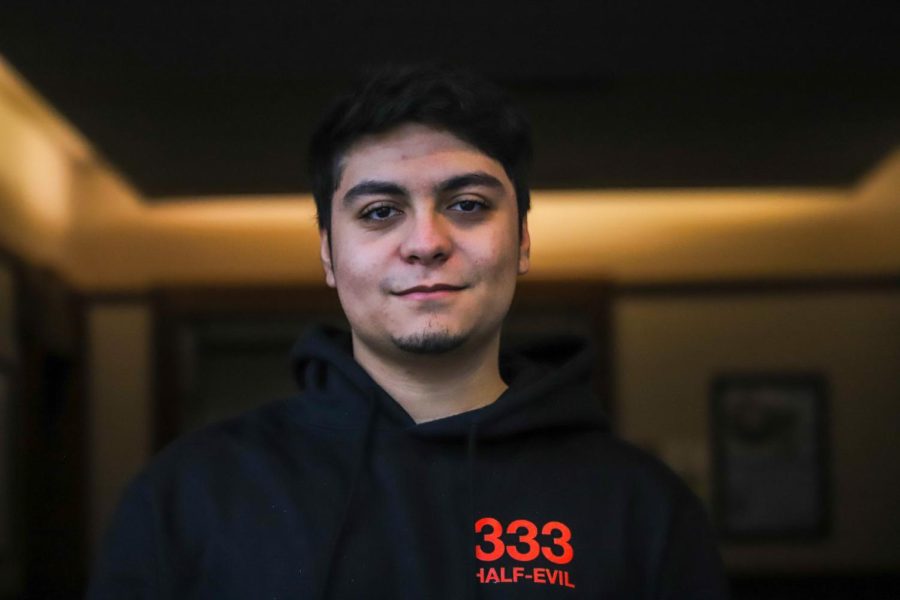 Santiago Gonzalez Tijerina – Sports Editor
Santiago Gonzalez Tijerina is a junior studying criminology and psychology. He wants to become a criminal defense attorney. He is passionate about sports, especially soccer. He was born and raised in Mexico City, where he spent most of his life before moving to Texas with family at 17. He joined La DePaulia because he loves writing and believes it's important to have Latine staff working at the newspaper covering Latine-related news in Spanish.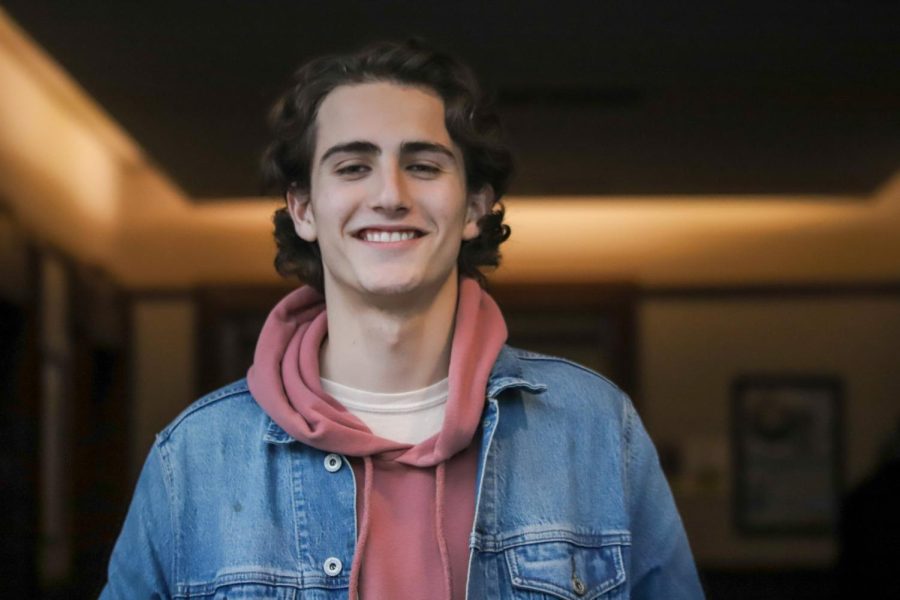 Diego Vargas Reyes – Nation and World Editor
Diego Vargas Reyes is a freshman studying game design. He was born in Mexico and lived in Brazil. He joined La DePaulia because he thinks it a great way to know more about Chicago. He also wants to improve his Spanish writing and to develop journalistic skills. He believes being part of this team is a great experience and that the staff are more than co-workers, they are friends who help each other out.