Symphonies of the future: Performing arts respect the past, with an eye on the present
January 9, 2023
In the digital world, entertainment can be obtained in the blink of an eye. Streaming services overshadow the traditional experiences of attending a symphony orchestra. 
According to the New York Times, Carnegie Hall ended the performance season with an average attendance level of 88%, compared with 93% before the pandemic. Albeit, while presenting fewer concerts than before the pandemic. 
Despite this downturn, the performing arts still have a place for many. 
"I always found something in it that I thought I couldn't live without, or that I thought I couldn't find in anything else," Brendan Tarm, a orchestra cellist said. Playing since age five, Tarm has performed with the Estonian National Symphony and the European Union Youth Orchestra. 
Hailing from Estonia, Tarm's involvement with classical music started at a young age.
 "I've been going to concerts since I was an infant," Tarm said. "When I go it's just like going to see a movie." 
As young audiences flock to music venues and movie theaters, they seldom seek out the more traditional performing arts such as orchestras and musicals. Per the Times, the average age at the New York Philharmonic in 2020 was 57. Similarly, 62% of the audience being 55 and older (versus just 24% being under 40) suggests a disconnect with younger audiences. 
"I think that orchestras, or orchestras as institutions, certainly do think a lot about how to appeal to young people," Michael Lewanski, an Ensemble Dal Niente conductor and DePaul professor of orchestra said. "And generally don't do a great job."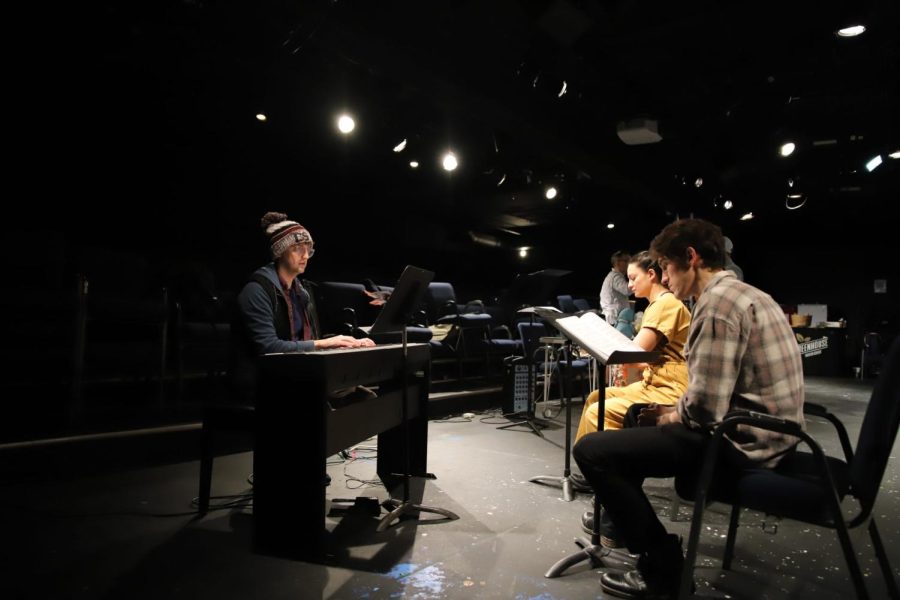 Reasons for the stark age discrepancy within performing arts audiences can range from accessibility to production content. 
 "Ticket prices are absolutely insane," said Matt Rodin, a musical theater graduate of The Boston Conservatory who has worked with several productions including "Hamilton" and "Dear Evan Hanson." "Our generations are not spending their money on theater." 
In this streaming era, younger generations' consumption of culture has changed. 
"It seems like young people are interested in other art forms," Rodin said. "We're so inundated with content, from what's on our TV streaming to what's on our phones. I think for young people the thought of sitting in a theater for two and a half hours is a little bit intimidating." 
As older audiences have acculturated themselves to a specific experience of culture consumption within theaters and symphony halls, young people often feel alienated. 
"I think people are put off by the formality and this idea that everyone you look at on stage is wearing these really extravagant things and the concert halls are always very decadent and shiny," Tarm said. Tarm believes the excessive formality of seeing a show intimidates many new audiences. 
"People do think it's a big event and you have to wear your tuxedo and your best shoes and go and pretend that you're doing something special," he added.
Due to perceived formality, newer audiences sometimes become completely distracted from the performance itself, focusing rather on their discomfort. 
"Those types of thoughts distract from the music," Tarm said. "If you're at a concert thinking that the whole time you're not going to want to come back the next time." 
The slow-pace and abstractness of much of symphonic music can hinder new audiences' understanding.
 "When you listen to pop music, I think it's more accessible because you get answers to your questions faster," Tarm said. "You have to wait a long time in order for the satisfaction to come." 
Most important in attracting an audience is the product on-stage. Similar to symphonic productions, the theater has to balance honoring the classics with embracing the modern. 
For Tim Hiemstra, the general manager at the Greenhouse Theater, attracting young audiences means more representation. Hiemstra feels that young, relatable stories are key. 
"People want to see themselves up on that stage," Hiemstra said. "How do you get a 20 year old to come to the theater? Do a story for them."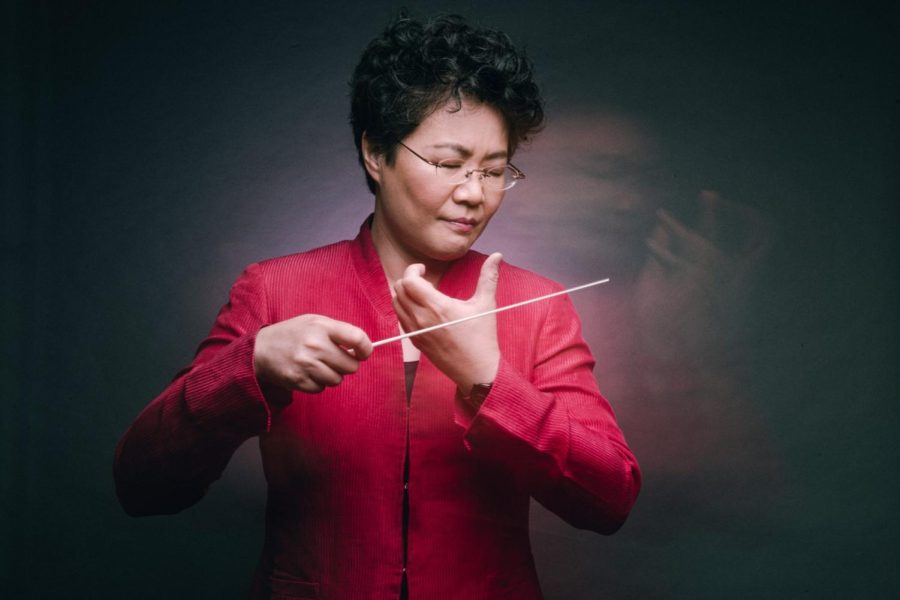 Rodin feels the musical "Six," – the story of Henry VIII's six wives through a pop concert – is a good example of this. 
"It's pop music," he said. "It's way more exciting for young people. It feels like us. That's because it was made by people our age; millennials and younger." 
Many feel that along with new stories, such as the immensely successful "Dear Evan Hanson" production, which won the 2017 Tony for best musical, theater must balance this with retelling established stories. This balance allows for young voices and experiences to be seen on stage, while honoring the long lineage of traditions theater holds. 
Chris Anthony, an assistant professor teaching performance at DePaul, agrees with the necessity to reflect the younger generations' realties. 
"It's important that everyone see themselves reflected in theater," Anthony said. "To quote Shakespeare, 'The purpose of playing, first and last, is to hold the mirror up to nature.'" 
Anthony's recent "Henry IV" adaptation, recently directed at The Theater School, extracted key themes and characters from the longstanding story, and wrote new text to, in her words, write a story, "for the theater school about the struggles of being a storyteller." 
Anthony feels that Shakespeare did not mean for his works to be repeated word-for-word, but adapted over time.
"That's kind of our job," she said. "Shakespere took his place in a long line of storytellers." 
Hiemstra also agrees with extracting powerful Shakespearian themes. Even with the language used being "old," stories like Shakepserean works remain relatable in the present. Embodying themes such as love, power, lust and heartbreak are not exclusive to Shakespearian dramas – they are integral to modern life. 
"That's the reason people still do it. It's a blend, you need to be able to do both stories people have heard of before and new work," he said. 
Symphonies must also grapple with this balance. Kamila Muhammnad is the director of education and community engagement at the Chicago Sinfonietta, a local symphony that champions diversity and embracement of multicultural voices. 
"I think one of the things that Chicago Sinfonietta does very well is balance," said Mohammad. "Sort of create a good balance between honoring the legacy of those great Western European composers, including Beethoven and Mozart, along with more contemporary composers."
To bring in new audiences, that balance is key for Mohammad and the Sinfonietta. 
"If we only play Beethoven, there's no way we're going to open up this classical music field to new audiences, simply because those audiences aren't reflected in the repertoire that would be played." 
One tangible measure that the Sinfonietta has used to help bring in new audiences is their "Pay What You Can Program." Through the program, a select number of tickets are offered for as low as $5, largely removing some of the financial barriers that limit outreach. Mohammad feels that it is essential to remove this financial barrier for new audiences. 
Streaming is a notable form of audience outreach such as a live performance of "Hamilton" are available on Disney+, as well as a version of "Come From Away " on Apple TV+. Some theaters have even begun to maximize profits by putting cameras in desirable seats of the theater and selling access to streams. In this way, a theater can essentially sell a seat multiple times over. 
"The arts in general are all trying to figure out what does streaming have to do with us and how we participate in this kind of content-heavy world," Rodin said. 
As the future marches on, performing arts institutions will continue to adapt to the present. So long as new audiences and stories are kept in mind while continuing to honor long standing traditions, these cultural institutions will remain going forward. 
"The responsibility now is on the institutions," Rodin said. "In asking how do we integrate and navigate so that, number one it's successful, and number two we are progressing, and we are moving forward, we are not just sitting and saying that people should come to us, because they aren't." 
This collective responsibility posed to performing arts institutions weighs heavy as the performing arts mean much more than being content. 
"There's an energy that exists between people in those special moments, that you don't get sitting at home watching something on TV," Hiemstra said. "We need people to relate to each other, to be together, enjoying a communal space."