Johnson's executives orders set relationship with community, address migrant crisis
May 21, 2023
Within a few hours of his mayoral inauguration, Brandon Johnson signed four executive orders, setting the tone for a collaborative co-governance, community leaders say.
The executive orders established a Deputy Mayor for Community Safety, Labor Relations, and a preliminary plan to boost youth employment. 
Garien Gatewood, director of the Illinois Justice Project, will be the city's first ever Deputy Mayor of Community Safety and will focus on a 'healing-centered approach' to community safety. The youth employment order will fund youth enrichment programs, meanwhile the Labor Relations Deputy position has not been filled yet. 
The fourth executive order creates a Deputy Mayor for Immigrant, Migrant and Refugee Rights, a leadership role designed to strategize ways to help alleviate the humanitarian crisis caused by the arrival of more than 9,000 migrants to the city from Texas after Republican Gov. Greg Abbott began sending them to "sanctuary" cities last August.
The main task of the appointed role will be to coordinate communication between city officials to "support arrived community members, immigrants, refugees, migrants, undocumented community members, DACA recipients and people applying for citizenship," according to the order released by the mayor's office. 
The position has not been filled, but some community leaders say it establishes a cooperative relationship between the city and organizers who have long been doing the work "on the ground."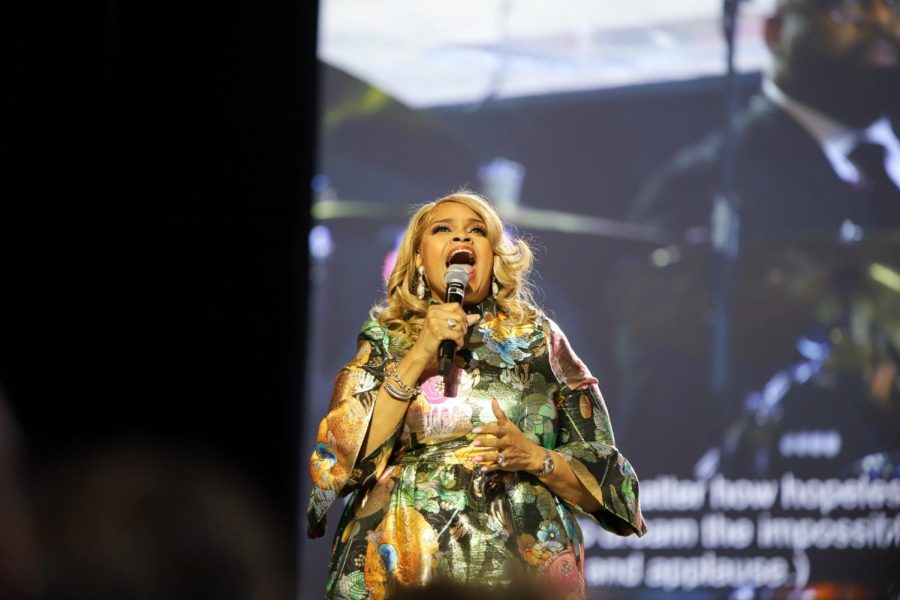 Eric Ramos, an organizer who has led the support for migrants staying at the 17th police district and attended Johnson's inauguration, said members of Johnson's transition team met with community leaders last week to discuss how they can work together to aid asylum-seekers.
"It's kind of already started what I want to see, that kind of co-governance that we've all been talking about," Ramos said.
Ramos suggested that the administration should learn from community organizations and "even have them take the lead." 
During his inaugural speech, Johnson talked about the city-wide challenges he hopes to address, such as reopening mental health clinics and prioritizing the safety of residents, while highlighting Chicago's deep connection to migration.
"It is the soul of Chicago that brought immigrants from all over the world to work, to organize," Johnson said. 
José Marco-Paredes, a leader of the Illinois Latino Agenda, a coalition that advocates for the prosperity of the Latine community, said the coalition sent letters to Jonhnson's transition team and suggested policies to help create equitable government representation. 
He said the creation of the deputy mayor position reflects the administration's commitment to work with organizers. It also shows that the migrant crisis is a priority for the administration and that they understand that there's a need for coordinated effort to address it, Marco-Paredes said.
The city experienced another surge of asylum-seekers earlier this month, leaving mostly Venezuelan migrants with no other choice than to sleep on police district floors until they are relocated to shelters or respite centers. In the Central Police District, migrants ate expired food and went without beds and showers, according to the Chicago Sun-Times. 
Since last August when the first large groups of migrants began to arrive, the city repurposed hotels and other vacant buildings including a shuttered school in a predominantly Black neighborhood- into shelters, which has sparked conflict among residents. 
Some Black residents say the lack of resources and disinvestment in their neighborhoods have been constantly ignored and others say migrants could be housed in predominantly Latine wards to have access to resources in Spanish and understand the culture.   
Those who have criticized the process to repurpose buildings into shelters also cite a lack of communication from city officials as to where migrants are being housed, leaving little opportunity for them to give their input. 
Last week, South Shore residents, also a predominantly Black community, sued to stop the city from opening a migrant shelter at an old high school, according to Block Club Chicago. 
"What we need is [to] be open [to] that dialogue, opening spaces where communities can come together, express what are their fears, what are their needs," Marco-Paredes said. 
According to Marco-Paredes, the tension in neighborhoods point to lack of housing and diverse political representation in the city.
"The African American community has historically suffered from disinvestment from the city, and we see inequities in employment and housing," he added. So the deputy position is "a step in the right direction" to address the humanitarian crisis but more needs to be done. 
The city received $4.3 million in new federal funding earlier this month to help with the swelling humanitarian crisis. This funding is far from the amount the city asked FEMA for, which they said was ideally between $38.9 million and $66.7 million.
 "Obviously it's not enough," Marco-Paredes said. 
Though optimistic, Marco-Paredes believes that Johnson's administration needs to establish permanent affordable housing and work with organizers to alleviate not only the migrant crisis, but also the long-time inequities in the city.