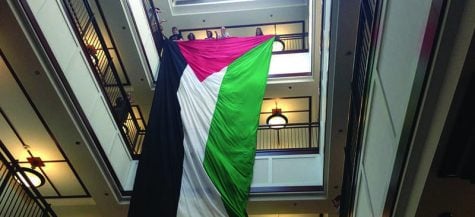 February 8, 2015

Filed under Campus News, News
The Lincoln Park Student Center was the venue for a fundraiser last Tuesday on behalf of convicted terrorist Rasmea Odeh, stirring controversy on campus amid recent developments regarding DePaul Divest. Read More &raquo...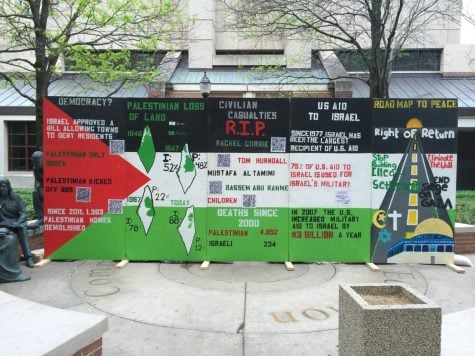 May 19, 2014

Filed under Campus News, News
The Students for Justice in Palestine (SJP) group at DePaul put up a "mock apartheid wall" in St. Vincent's Circle just off the Quad last Monday, May 12 to raise awareness about the Israeli-Palestinian conflict. The front of the five-panel wooden wall faced the John T. Richardson Library displaying...