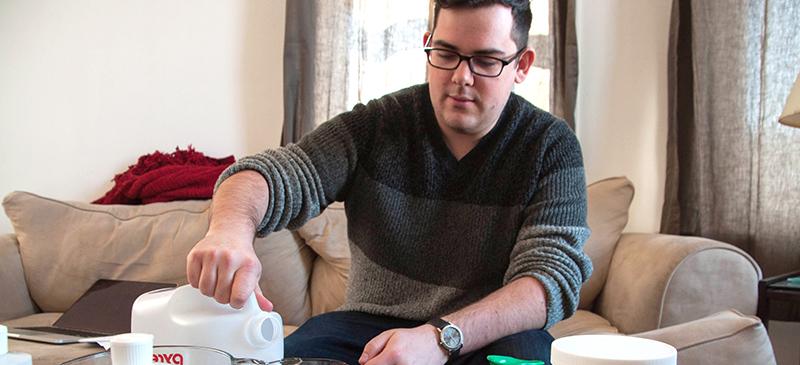 DePaul University junior John Costa barely manages to squeeze in into his twin sized bed, yet alone much else in his cramped, 8-by-6-and-a-half-foot bedroom in Chicago's Bucktown neighborhood. Costa doesn't even have a closet, stuffing his bookshelves with clothes and his other belongings.
His floors are covered with boxes filled with jars of a combination of alcohol, water, fragrance and menthol. His small apartment is home to himself and his three roommates, but is most importantly his manufacturing office. Costa makes and sells his own brand of aftershave, all out of the confines of his living room.
"I make everything in the living room and my roommates hate me for it," Costa said.
Costa first became interested in the art of shaving in order to spend less money on shaving products.
"Back in the day, before razors had four blades, people used to shave with a single razor," Costa said. "I went to the grocery story one day and saw the cartridge packs that I could buy for $20, or the single blade that I could buy for $5 for a lot more blades."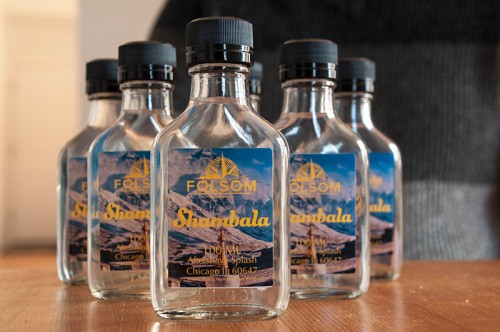 Costa quickly emerged himself in the community of "wet shaving," a, traditional method of shaving that uses a single blade and better quality products.
"After I began shaving in this particular way, I started trying to find more information about good products, and there is a subreddit on this," he said.
Costa became a hobbyist and began to try different products recommended to him.
After realizing that he needed a job that worked flexible hours, Costa decided to make his new hobby into a job, creating Folsom & Company in April 2014.
"I basically started getting involved in that community," he said. "I would post a lot on the threads or I would comment and recommend new that people to try new things."
Through forums and online websites, Costa realized how much money he could save simply by making his own products.
"I was looking at what people were doing in my product sphere and took the best from those places and made my own product," he said. "I was buying different ingredients and experimenting and that took me a long time to figure out."
After months of experimenting and trying different recipes, Costa developed his aftershave formula and manufacturing process.
By August, Costa had developed an infrastructure to develop and keep inventory. Costa estimates estimated that he spent within several thousands of dollars to start the business on his own.
Though difficult to do, Costa has made a name for himself in the shaving community, achieving a sense of notoriety with a set of expertise.
"This is a niche thing, there's a lot of online communities that are very passionate about trying new things, they're sort of my primary market," he said. "People are willing to try something new, especially when it's from someone that they recognize."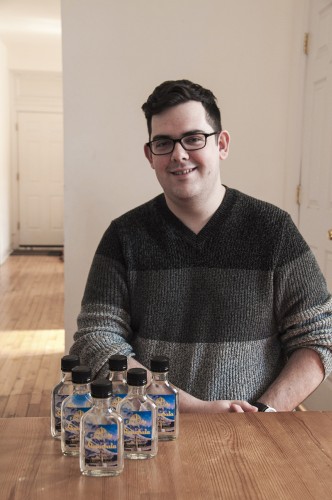 Though his products are predominantly sold online, Costa makes about 20 to 50 jars of aftershave a week. He hopes to extend his clientele base and hopefully, his business.
"I mean, there is a limit of what I can do in my apartment, but I'm definitely looking for new customers and looking to add new products," he said.
Today, Costa has four scents of aftershave, his two original scents, Black Powder and Shambala, and as of last week, he has developed two additional scents to add on to his collection, Muir and Capri.
Costa estimates estimated he makes $2,000 – $3,000 a month, with a 75 percent margin on a good month. His aftershaves average at $17 a jar, and if used daily, can last upwards to of a month. For him, his independent business has streamed from a hobby into a money making business venture.
According to one of his roommates, DePaul Sophomore sophomore Tom Hoscheidt, seeing Costa making aftershave in their living room has become a normal image.
"It's all right I guess," Hoscheidt said. "If he lasts more than a year I'll eat my hat." Admittingly, Hoscheidt also said he appreciated the free aftershave.
As for what the future of his aftershave holds, Costa says said he will would continue to produce aftershave until he can find a steady job in the film industry.
"I wouldn't want it as a career, but if I could expand it to into an office I definitely will," he said.
Though his passion for film persists, Costa recognizes that his entrepreneurial spirit has done him well thus far.
"I can pay for my utilities, going out to the movies, groceries and stuff like that with my profits," he said.
You can find his aftershave on his website, fosomandco.com. His aftershaves are also sold on maggerdrazors.com and italianbarber.com.