DePaul alumnus-founded Sports Economy School seeks alternative form for college prepatory learning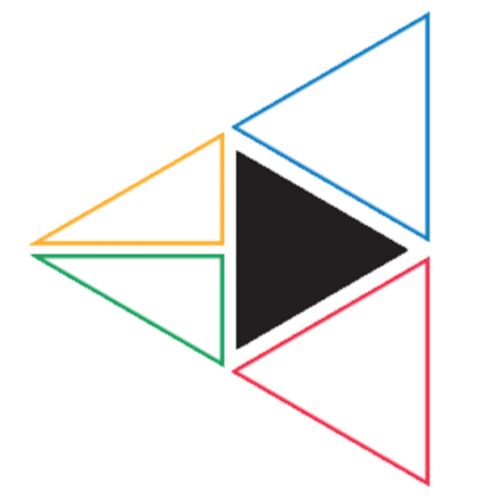 Adewale Emmanuel, a 2009 graduate of DePaul University, set out to implement a new way of teaching directed towards not only inner city children but kids of all socioeconomic backgrounds by using sports as the main mechanism of learning. 
A vastly expanding technology-driven economy has paved the way for new ways to educate.  Yet, for a large majority of inner city students attending underfunded public schools, these modern privileges are not included.  This form of alternative schooling will further the Alternative Schools Network of Chicago's effort to expand the already established 178 openings for alternative education within the city.
"For any curriculum there must be substantial preparation and ongoing assessment to ensure that the students are developing the core competencies.  Integrating sports into learning across the curriculum is an engaging approach," DePaul professor and Director of the Center for Urban Education Barbara Radner said,
The Sports Economy School (SES) is attempting to be created in order to teach through theories, principles and analogies of sports while staying within the boundaries of the traditional education curriculum.  The School has invented a new philosophy on education with an intent to rebrand education and get kids to school, using sports scores, business and statistics to teach the curriculum.
Emmanuel, the Chief Creative Officer behind the project, stated, "We are teaching traditional subjects; for example, you can apply geometry to basketball."'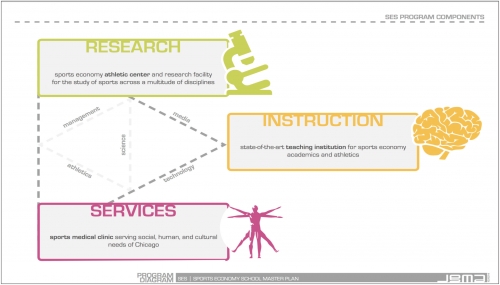 Alongside Bill Cartwright, former NBA player and head coach of the Chicago Bulls, Emmanuel assisted in opening the Chicago Basketball Academy (CBA).  CBA was established in 2013 as a co-educational boarding school offering a traditional core curriculum with sport-related science, technology and business electives.
Yet, Emmanuel envisioned something focused more on sports academia and creating a correlation between the two fields. "We are focused on intellectual expressions in sports," he said.
SES is committed to transforming the lives of underprivileged youth in Chicago every year through need and merit based full tuition scholarships, ideally enrolling 20 to 30 percent of its students from inner city neighborhoods.   
Idealistically constructed as an international, 7th to 12th grade college-preparatory boarding school, SES has established a unifying framework invented to organize knowledge in sports via five pillars consisting of media, science, technology, management and athletics.  The curriculum is in partnership with the Global Citizenship Lab School (GCE).    
"I want to unlock innovation in the minds of young people, who don't know that athletics is just one of many thing you can do in sports," Emmanuel said.
Sports media, for example, would include subcategories such as arts, writing, literature and communications.  These traditional subjects would be taught using sports as the guideline: for instance, studying communication through ESPN.  Behind the curriculum of the Sports Economy School lies their commitment to a threefold mission: Instruction, Research and Service.
Implementing sports as a methodical basis of education is something that has begun to emerge on a national level.  A recent Fox News report by journalist Jonathan Serrie showed Atlanta's Woodward Elementary school teaching math using college sports scoring to convert raw data into fractions and percentages. According to Serrie, 95 percent of students originate from non-English speaking families at Woodward Elementary, applying both colleges and sports familiarizes and intrigues the student. 
In the case of Woodward, using a math problem revolving around soccer or basketball is most recognizable to a foreign student as sports are an international source of entertainment.  Yet, the idea of learning via sports makes the surrounding learning environment attractively fun, giving children just another reason to attend class. Antoinette Taylor, chairwoman of the Truancy in Chicago Public Schools Task Force, recently reported Chicago Public Schools yields a truancy rate of 16.4 percent.
"We're using this bug of knowledge to teach kids and doing it in a way so they can learn through what they already love," he said.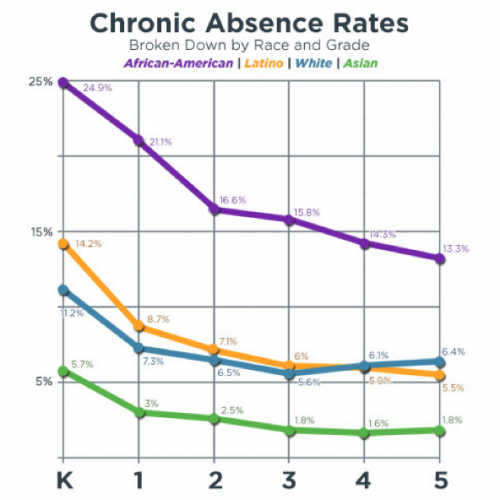 While Emmanuel does not limit the demographics of the Sports Economy School to inner city children, he realizes the growing importance to keep these children in school. 
"I grew up in the inner city here in Chicago," he said. "This is a community project and we are trying to change a culture."
Emmanuel and his team now look to turn idea into reality as the education based social enterprise just last week launched a Kickstarter campaign to raise money to retain teachers, complete the curriculum and  construct the brick and mortar planned to be located within the Illinois Medical District in Pilsen. To assist in funding, the We Are Champions: A Celebration of History, Discoveries, and Innovations from Sports is in the midst of planning a music festival at Navy Pier this coming summer.   
The Sports Economy School, in partnership with GCE, has constructed a digital curriculum while arranging financing with Cushman and Wakefield Incorporated.  The online courses offer prospective students with a dynamic and interactive education. 
"Sports provide a simplistic opportunity for students to take something safe and familiar and draw those similarities to the real world," lawyer and DePaul sports law professor Philip Meyers said,   
As a professor of sports law, member of Chicago's sports media and NBA scout, Meyers acknowledges the relevance of sports as a source of employment.
"Sports function in correlation with America's economy–encapsulating finance (player and team salaries), marketing (logos, t-shirt, and jersey sales), accounting (salary caps and luxury taxes)." he said. "We are building this curriculum for the next hundred years,"
Emmanuel and his team have made a call to action in building a well-funded Indiegogo campaign, acquiring interns and furthering a growing fellowship of students and educators at Chicago schools beyond DePaul. 
View Comments (2)