Editorial: Media access obstructed at DePaul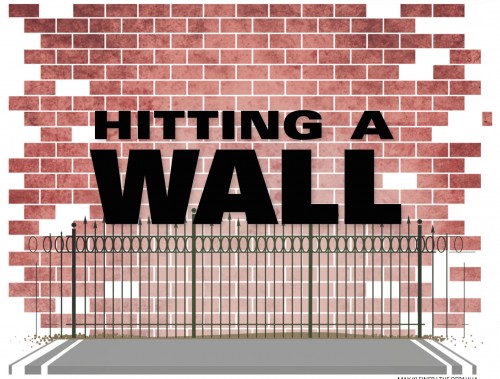 Media access is something that rarely crosses the mind of most people, unless they're journalists, but it deeply affects everyone's lives. When journalists don't have proper access to the sources they're covering, no one gets the information they need and deserve.
Over the past school year, The DePaulia and its reporters have had an increasingly difficult time getting access to DePaul faculty, staff and administration for information.
The university has tried to control its message through a variety of methods: forcing interviews to be approved through the Office of Public Relations and Communications (OPRC), asking for emailed questions ahead of the interview (often needing them at least three days in advance) and requiring the interviewer to stick to the approved questions, disallowing any follow-up questions. Or, being denied for interviews completely. By not allowing a natural, unrestricted conversation between a journalist and a source, the writer can't naturally get to know who they're talking to. It's not acceptable.
It's difficult if not impossible to get the real information they need, often it's just watered-down talking points.
In an email obtained by The DePaulia from [Feb. 24], a staff member who was contacted for an interview deferred to Carol Hughes, executive director of OPRC, because they "were told to go through (OPRC) with all media requests." When Hughes responded to the staff member, she encouraged the staff member to ask to "review (the student's) article for accuracy and nuance." Giving a source a story before it's published gives someone a chance to change what they said, to go back on their comment when seeing it in context. It's not truthful, it's not honest. It's not acceptable for any level of journalist, from a professional to a college student. It's not journalism.
[quote]Colleges have always been concerned with promoting a favorable public image, but now they are utterly obsessed with it to an unhealthy degree. —Frank LoMonte Director, Student Press Law Center[/quote]
Time and again this past school year, The DePaulia has been denied access for media requests. From unthreatening features on DePaul's O'Hare campus to a story about financial aid, to a more serious investigation on sexual assault, access has been stifled in some respect.
"As I have stated to (The DePaulia) previously, OPRC does not have a policy or practice of requiring reporters to go through our office," Hughes said in an email. However, The DePaulia has in its possession an email from Feb. 13 between a reporter and staff member saying, "University policy is to vet any external media requests (including the DePaulia) through DePaul Media Relations. I put a draft together for your story and submitted it to Carol Hughes in Media Relations this afternoon."
In many ways it's understandable that DePaul has tried to control the media's access, the university has a brand to protect. At a university that's tuition-driven, it relies on a positive image to continue to drive enrollment. But at the same time, a university that's tuition-driven owes something to its students and greater community. It's a cliché to say "we pay your salaries, we deserve answers," but at the base of any bad cliché is the truth.
"Colleges have always been concerned with promoting a favorable public image, but now they are utterly obsessed with it to an unhealthy degree," Frank LoMonte, director of the Student Press Law Center, said. "I think that is because of the ability for stories to have a longer life and a broader reach on the Internet … colleges are more reliant on private giving, and consequently they're more concerned with looking bad in the eyes of the public."
The restriction of media access at DePaul goes further than OPRC, unfortunately — the Athletic Department is a master of media restriction.
After enjoying the past few years of success, the DePaul softball team struggled this past season, finishing under .500 for the first time in 11 years. This year the coaching staff placed many restrictions on The DePaulia's access.
Following the team's loss in last week's Big East tournament, head coach Eugene Lenti declined to comment to a DePaulia reporter, which was not for the first time this season.  He also declined to make players available for comment, sending out assistant head coach Lindsay Chouinard as the only interview source for the article.
The reason given for Lenti's decline to comment is that he doesn't want to say anything to damage his players' reputation. The media doesn't function to advance someone's positive message, we cover the news — good and bad. It's especially troublesome because even during tough losses last year, head basketball coaches Doug Bruno and Oliver Purnell were made available.
In another instance, the pitching coach Lindsay Chouinard stipulated the interview could only contain positive questions.
"If there is a negative question at all, she's pulling out," a graduate assistant from the athletic department said in an email.
Sadly, this is not a unique problem to DePaul. Universities across the country have felt the effects of greater media relations control, and the issue of access is a problem journalists face at most governmental levels.
"My impression is that access is definitely getting worse," LoMonte said. "There are a number of colleges that have imposed very drastic regulations requiring all media inquiries to be filtered through a single spokesperson, which often serves as a checkpoint, delaying journalists ability to get information."
[quote]The media doesn't function to advance someone's positive message, we cover the news — good and bad.[/quote]
One of these institutions is California State University, Fullerton, whose student newspaper, The Daily Titan, recently published an editorial calling out their university's public relations department for many of the same practices as DePaul's. The editorial stated that access to administration is limited to emailing questions to the Strategic Communications office, which can take up to a month to receive the response.
At public institutions, universities are subject to requests for records through the Freedom of Information Act (FOIA), but this hasn't stopped some from the censoring of information.
When Kent State University began its search for a new president in 2014, officials shredded all notes and documents from committee members during the search, according to the Akron Beacon Journal. By destroying the records the public would not be able to file a FOIA to learn valuable information on the search process, such as how much the university spent on each candidate's visits.
As a private university, DePaul is not subject to FOIA requests. To find out information, reporters rely on access to information from university officials, which must be gained through interviews.
At an even greater national level, media access during the Obama Administration has been said to be one of the worst in decades.
According to a Washington Post article, many government reporters now find it commonplace to have a "handler" in all interviews with any official — a press secretary who will sometimes interject to clarify a point, other times stay quiet, but always serve as a reminder to stick to the pre-approved talking points.
"Reporters who cover other parts of official Washington, such as Capitol Hill, can usually count on encountering an official escort, turning a one-on-one interview into a one-on-two," the July 2014 Post article said. Similarly this year, when two DePaulia reporters were interviewing Director of Public Safety Robert Wachowski and Sexual Assault and Violence Prevention Specialist Rima Shah in September, Hughes sat in the room.
With a greater access to politicians' constituencies through email and social media, the reliance on the media by government officials is no longer necessary. A message, the "correct" message, can spread without critique and speculation from prodding reporters.
DePaul also has its specific messages it wants to share, but that isn't successfully done by shutting out student media.
We understand the need to protect the brand of the university, and we want DePaul to have a favorable image as well. In just a few weeks, some of us will be graduating with a degree from DePaul University and it will be with us for the rest of our lives. The DePaul brand is a part of our brand, and we don't want it to falter.
But for any institution to function at its highest capacity, people must ask questions. At a university it can come from the students, it can come from faculty and it can come from journalists.
If there's nothing to hide, there's no reason to hide.