Julie Rodrigues Widholm named DePaul Art Museum director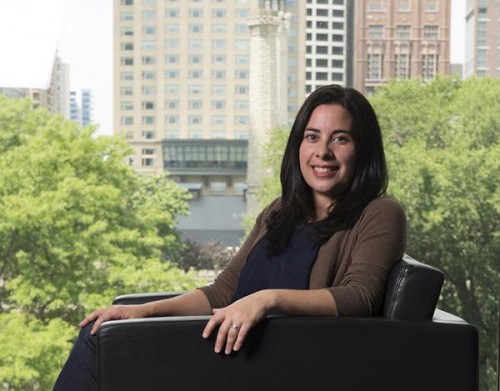 The university announced today that Museum of Contemporary Art curator Julie Rodrigues Widholm has been named director of the DePaul Art Museum, beginning Aug. 31. Widholm will succeed Louise Lincoln, who served as director for 17 years, and will take over for associate director Laura Fatemi, who held the position on an interim basis.
"I admire the beautiful new museum space at DePaul and, in the last few years, there has been great momentum around the museum and its exhibitions," Widholm said in a press release. "I look forward to creating a vision for the exhibition program and related events that promotes interdisciplinary thinking and explores how art is relevant to all facets of life. I plan to put DePaul Art Museum on the cultural map of nationally-recognized art museums."
Windholm worked for the MCA for 16 years, working her way through the ranks from her beginnings as a research assistant in 1999. She has curated over 50 MCA exhibitions, including "Doris Salcedo," and said she is proud of finding new opportunities for artists and supporting female and Latin American artists.
"I'm committed to making Chicago a world-class city for the arts," she said. "Art is a space where you can engage with ideas and experiences that are different than your own. It's very important to be able to do that in this world."