Career Building 101: The cover letter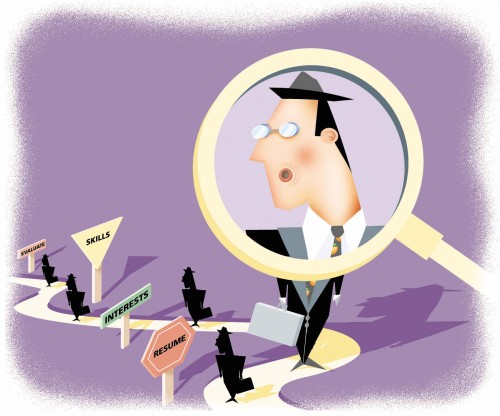 In a world of short tweets, text messages and status updates, for some writing a letter can seem like writing in a foreign language. Tasked with having to provide a seemingly optional cover letter to a hiring manager, many job searchers opt out of the challenge. However, opting out can be a detrimental career mistake.
Cover letters present an opportunity to describe why you personally would fit with the company. While your resume describes why you have the skills to do the job, the cover letter describes why you want to do the job and why you would work well in that job's specific environment. Crafted in letter form, it is necessary to have proper headings and to even include a date. Listing the company's address and the name of the hiring manager are formalities that are expected when sending a cover letter.
Writing a letter to a complete stranger that is in charge of your hiring fate might seem like a bad idea, but with the right tips and tools, crafting a cover letter can become a reality. USA Today reports that the number one way to get a job is through networking. While networking "has evolved based on available tools and technology…when you're networking in an attempt to get an interview…a cover letter is still a powerful tool."
Cover letters aren't as optional as they may seem. "Written well, (a cover letter) will encourage a recruiter to spend meaningful time reviewing your resume," USA Today also states.
If you've never written a cover letter before, looking up some templates online might be a good starting point in order to get a format down that looks professional. Similar to the resume, the formatting of a cover letter can be just as important as the content.
Here are five tips that can help you land an interview by writing a brilliant cover letter.
[box]Read more in the series, Career Building 101. [/box]
Tip #1: One of these things is not like the other
Many make the mistake of using a cover letter as a longer version of their resume, but the purpose of a cover letter is to fill in the blanks between your previous experience and your desired job. Both should complement each other and should include different information. While the cover letter and resume both present the same key message, which is that you are the most qualified person for the job, they do so in different ways. If a hiring manager can detect the similarities between the two pieces, then they might move on to the next candidate.
Tip #2: FYI send as PDF
Don't assume that the hiring manager will be able to open your documents. As simple as this sounds, when applying for a job it's important to make sure that all your documents are included and uncorrupted. Sending a cover letter and resume as a PDF can help ensure that whoever is receiving your information will be able to download and open them without a problem, as not everyone has Microsoft Word or Pages.
Additionally, it's safe to say that not many hiring managers will take the time to convert your documents for you. If they have to jump through hoops just to learn about who you are, that experience for them will be telling enough. Forbes also states that file "conversions can introduce formatting errors." So even if a hiring manager does decide to convert your files, margins, line spacing and indents may look different from what you originally sent, causing you to look very unprofessional.
Tip #3: Dear John Doe
Addressing a cover letter is an important step to take into consideration when applying for a job. Including the hiring manager's name could make your letter stand out against others who use a generic addressee such as "Hiring Manager." Sometimes a company's website will have the hiring manager's name listed or someone from talent acquisition. If you are unsure of who exactly will be seeing your cover letter and resume, it can never hurt to ask. Calling or e-mailing the company can be a way to inquire more about the position as well. The worst that someone from the company can say to you is no. The extra phone call is an initiative that can pay off if it leads you to the hiring manager's name.
If you are unable to find the hiring manager's name, it's up to you whether or not to insert a generic "Dear Hiring Manger." Forbes suggests that if you don't know the name, "don't address anybody. Instead, just jump right into the body of the letter." However, Alison Doyle, a job searching expert, cites a study by Saddleback College that found which of the following greetings employers preferred: Dear Hiring Manager (40 percent), To Whom It May Concern (27 percent), Dear Sir/Madam (17 percent), Dear Human Resources Director (6 percent) and Leave it blank (8 percent). Ultimately, if you don't know the name of the hiring manager, it's up to you to decide what to do.
Tip #4: From skills to statement
As with writing a resume, including language that demonstrates what skills you have and what accomplishments you have achieved is very important in showcasing how valuable you can be to the company. The trick here is to vary the language from the resume. This can be done through relating skills and accomplishments to the company's mission statement or promise. Drawing the line between what the company stands for and what you personally stand for can help a hiring manager see why you would be a good fit. Showing how you understand the company and its values can make you stand apart from competition. It's not enough to state, "I love this company," but applicants should know why they love the company and why they truly desire to work there.
Tip #5: Long story short
Katherine Goldstein, editor of Vanity Fair's website, has read hundreds of cover letters for entry-level media jobs and emphasizes brevity when writing a cover letter.
"I started putting word limits on cover letters because I couldn't stand, nor did I have the time to read, the epically long letters I'd receive." Goldstein said. "I've never hired someone with a longwinded cover letter. Same goes for résumés. No one with fewer than four years of full time work experience needs more than a page. Your summer lifeguarding job does not need five bullet points."
The media industry certainly takes briefness into consideration, but hiring managers from any industry will appreciate a cover letter than isn't a novel about your life from start to finish. It's important to understand that hiring managers don't have time to read your cover letter word for word. Keeping it as brief as possible will allow you the chance to have more of your letter read.
Bottom line: Cover letters are not optional. They are an important tool to have in the application process and can many times lead to an interview. In order to distinguish yourself from others, having a strong cover letter that is both brief and genuine to who you are and what the company represents.
It is strongly suggested that you have multiple people read over your cover letter. Mistakes can cause hiring managers to skip reading the rest of your cover letter and also your resume. Your cover letter must be error-free.
Following these tips for your resume and cover letter can help you secure an interview for your desired position. Stay tuned for tips on how to nail your interview in the final part of the career building series.
View Comments (4)