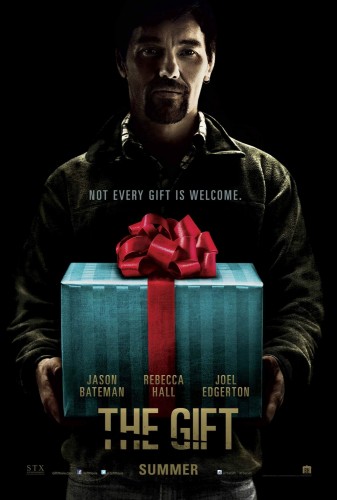 Joel Edgerton, best known for his role in "Exodus: Gods and Kings," "The Great Gatsby" and "Warrior" is set to make his directorial debut with "The Gift."
"The Gift" follows married couple Simon (Jason Bateman) and Robyn (Rebecca Hall) as they move from Chicago to Los Angeles hoping for a fresh start. While Simon is on the verge of a work promotion, the couple has a run-in with an unlikely old high school friend of Simon's named Gordo (Edgerton). With nearly 20 years since high school, Robyn finds out the troubling truth and horrifying secret that happened with her husband and Gordo. As director, Edgerton then poses the question, "What if someone you wronged long ago came back to haunt you?"
Edgerton also plays Gordo,  a twisted and mysterious outcast who just wants nothing but the sheer company of Simon and Robyn. His character is constantly showering the couple with many gifts as he hopes to help out around their house and to hang out. Simon, who already has had enough of Gordo's unwanted attention, plans to take matters into his own hands. With more of their past coming to light, past repercussions begin leading to an unpredictable ending.
In his first horror role, Bateman stands out. He is able to make you laugh and jump in your seat in fear. Edgerton and Bateman together force viewers to pick a side of who's right and who's wrong. The chemistry of the two characters clash unsettlingly, and their contrast shows the audience that things aren't always that they seem.
Advance press for "The Gift" was like something out of the movie. Weeks prior to the screening, attendees received emails from Gordo about the film. Days leading up to the premiere, attendees started receiving tweets from @YourFriendGordo about the "old-times" and who would buy the popcorn for the movie.
This thriller is from the same studio responsible for the "Insidious," "The Purge" and "Paranormal Activity" franchises. What makes "The Gift" stand on its own is the realness of events that take place that it feels like it could happen to anyone in real life.