Planned Parenthood scrutinized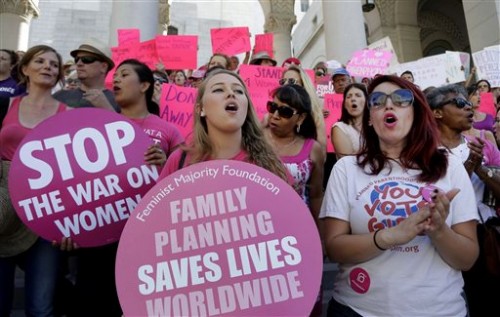 For those who have not visited a Planned Parenthood clinic, it begins quite simply. The closest clinic to DePaul's Lincoln Park campus is off the Red Line stop at North and Clybourn. Upon opening the heavy-duty doors and walking up a short flight of stairs, patients come upon a miniscule office. 
However, these particular clinics, as well as the varying Planned Parenthood offices around the country, are under heavy scrutiny.
The controversy began in July when the anti-abortion group, Center for Medical Progress, released a series of videos, one where Planned Parenthood executives were seen to be discussing, selling and profiting from fetal tissues from their patients.
As a response to the controversial video, the GOP has felt the need to halt the organization and is willing to go to drastic measures to do so. Conservative politicians considered backing a government shutdown as a method to cut federal funding for Planned Parenthood.
As a response to the conservatives' drastic call, and as a means of appeasing those on both sides of the aisle, the House of Representatives has decided to investigate Planned Parenthood's employees and executives. The House's investigation would allow them to subpoena members and records.
Cecile Richards, President of Planned Parenthood's Federation of America, could also be under investigation.
The investigations could be detrimental to women's health, DePaul student Sana Malik said, because they may defund the group, which provides essential birth control services for women who cannot afford these services otherwise.
Having utilized Planned Parenthood for the past four years, Malik is a firm believer in the organization.
"They make information and their services so easy, that is why I fear that if their funding does get cut, these resources won't be as readily available to folks who are in a situation where they might really need it, leading to more uniformed, unhealthy decisions," Malik said.
"Apart from my own experiences with them, there are many women in my life, all from a wide range of socio-economic and ethnic backgrounds (and) different social orientations, who have also depended on Planned Parenthood for services. Not one of them has ever regretted the experiences they've had."
Planned Parenthood started a "Pink Out for Planned Parenthood" campaign in retaliation to the hearings.
"The whole controversy regarding these videos has nothing to do with fetus tissue or organs or babies," Malik said. "It has to do with conservative politicians (who) believe women should not have the right to an abortion or other reproductive services because, for one it gives women too much liberation to do as they please with their bodies, or two it goes against religious stance on sex and abortion."
"Nobody else should or can make this decision for someone else," Malik said.
Christopher Bury, a DePaul professor and former journalist for ABC, said the Senate has passed a bill that is going to divert the government shutdown.
Certain departments of health services, such as Planned Parenthood, would have been shut down, since Planned Parenthood is mainly funded by Medicaid money. This federal money goes to health services such as contraceptives.
"It doesn't surprise me that Planned Parenthood is a popular topic during this race," DePaul junior, Mackenzie Canfield, said. "I wish that it wasn't for the reason that women's reproductive health shouldn't be a divisive issue or a part of political conversations."
About the Contributor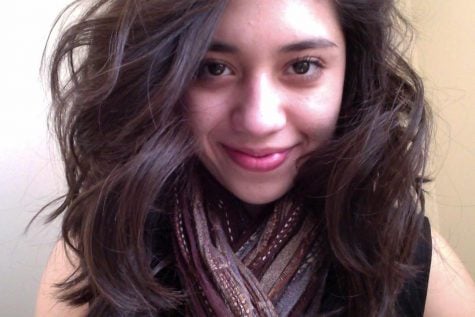 Yazmin Dominguez, Online Editor
Yazmin is the online editor of The DePaulia. She enjoys house music, storytelling, tough editors, and people who can make her laugh. Follow her on Twitter...