DePaul alum stars in Richard Pryor play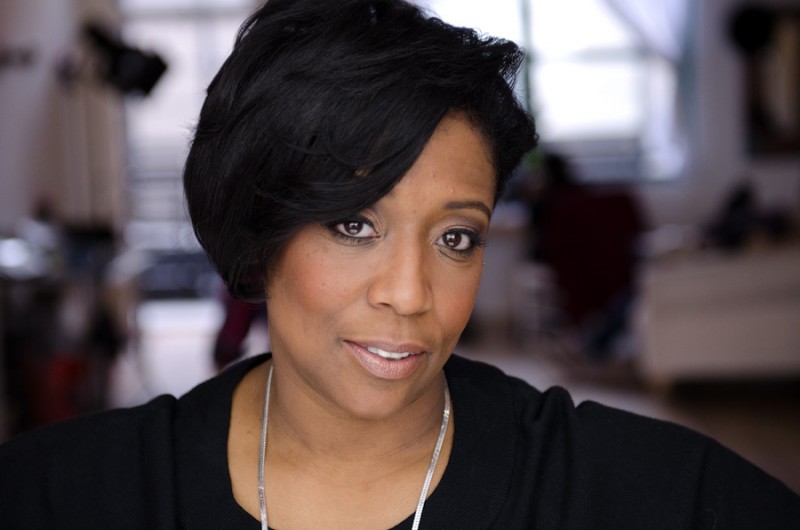 For many students, getting out of their hometown is the ultimate goal. This was never the case for E. Faye Butler, a native Chicagoan and dedicated theater actress who has worked in Chicago theater for decades. Butler, a DePaul alum after receiving a certificate in acting in 1982,  is now about to star in "Unspeakable," at The Broadway Playhouse. The play tells the story of Richard Pryor, and Butler recently spoke on the phone to The DePaulia to discuss the upcoming play, and how being a DePaul student shaped her as an actress.
The DePaulia: Your birthday was Sept. 28, so first of all, Happy Belated Birthday.
E. Faye Butler: Well thank you, thank you, thank you and thank you some more.
DP: Did you have to rehearse on your birthday, or did you get to take a little break and have fun?
Butler: I worked, but I didn't work at this theater, but, I did have to do some work. It was good, though, it was good. As long as you're working, it's okay.
DP: What were you working on?
Butler: I've got a bunch of stuff coming up. (I just hosted) the Jeff Awards, and I'm also doing the "Season of Concern" at Steppenwolf. It's kind of prepping for all this other stuff I have to do once this show ("Unspeakable") opens.
DP: You attended DePaul from 1980 to 1982. How did studying acting at DePaul help to prepare for this sort of work and shape your acting abilities?
Butler: At DePaul I felt more like I was in class, learning more about what was actually going to happen in the real world. We had a circus class. We took it with Steve Smith who used to be one of the clowns at Barnum & Bailey. How we got our grades was they brought in a bunch of kids and they decided whether we were good enough or not.
DP: Was it easy to pass, or were the kids really tough?
Butler: No, it was not easy to pass because we had to spend the entire session learning different clown tricks — makeup, the difference between types of clowns, the car trick (how to get 18 clowns into a car), how to interact with the children without speaking — and there were kids who would just boo us. That's how we got our grade. It was a great learning tool, because it taught you that in the real world you're not always going to be liked. If we didn't capture the children's imagination, it was over with.
DP: Can you tell me a little bit about "Unspeakable?"
Butler: "Unspeakable" is the story of Richard Pryor, a comedian who started out in the '60s and passed away in 2005. Some people say he's the greatest comedian of the modern age. A lot of comedians today, especially African-American comedians, kind of pattern themselves after him and because he was an actor that grew up with so much tragedy he was able to be such a hysterical man.
DP: I saw you post on your Facebook about how he gave people so much happiness, while he dealt with a lot of tragedy and pain. As a performer, what does that mean for you?
Butler: I think in life, most comedy comes out of tragedy. I still approach that every time I'm doing something. I approach things from a real life perspective. There's nothing greater as an actor than to approach characters and a script from the perspective of life. I think that's how you have longevity in this business.
DP: Pryor was born in Peoria, Illinois, so what do you think your group of actors can bring to this production and make special in Chicago?
Butler: One thing that is special is he's from Illinois. We all have that midwestern sensibility when we grow up in Illinois. It keeps me here instead of going anywhere else, and I think that's what we can bring to this production. There is a groundedness that people will understand.
DP: Going off of that, you talked about what makes you stay in the city. Do you think you'll always stay in Chicago?
Butler: Yeah, I like it here in Chicago. I like living here. In the last year I've been here a great deal, and it's made me really happy. I've lived in other places. I tried it in LA, didn't like it. I've lived in New York, didn't like it. I like Chicago. I think it's a beautiful city, I've learned so many things here, I've never had to leave here to meet anybody. Great theater is here, great food is here, the people are great, the culture is great. I love the weather. For me, it's just a place that I call home. It makes me feel good. Chicago also allows me to have a real life. Not just a theater life, but a life outside of the theater where I have a family and friends. I like the fact that I feel like I can relax in Chicago.