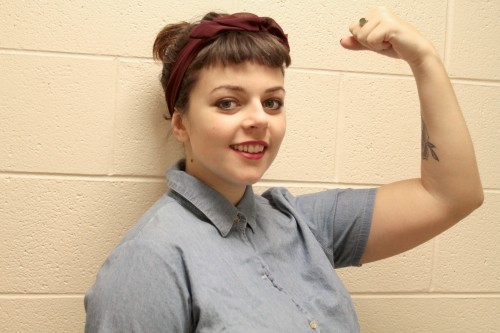 Rosie the Riveter
Rosie the Riveter represents women who worked in jobs that traditionally were only for men while our country was at war and the males were in the military. Rosie is still a symbol of strong, independent and economically powerful women in America. For this costume, I just used a blue denim shirt, a red headband and some lipstick – all of which I already owned.
Total costume price: $0
Princess Leia
One of your favorite science fiction characters doesn't have to only be remembered in her gold bikini. Leia was a warrior princess. For this costume, I used a white shirt I already owned with a high collar, and a white skirt I bought from Salvation Army. Princess Leia doesn't use a light saber, she uses a blaster instead. This accessory can easily be found at any children's toy store.
Total costume price: $6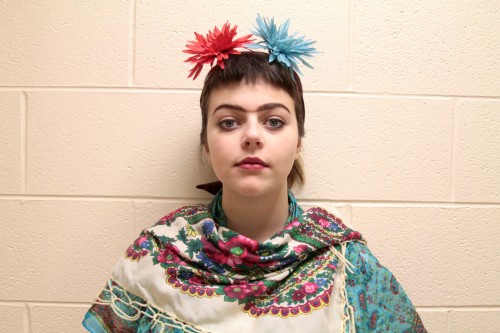 Frida Kahlo
While stereotypically portraying an ethnicity or race as a Halloween costume isn't okay, it's not offensive to ​dress up as someone you see as a role model. Frida Kahlo was a Mexican painter, best known for her unique style and feminist art. I found some colorful scarves from my grandma's closet, bought the flower hair clips for $1 from Dollar Tree, and then used my eyebrow pencil to get her distinct look.
Total costume price: $2
[box]Read more: Halloween's most offensive costumes[/box]
Cruella de Vil
Bring back your childhood favorite villain with this easy and hilarious look. Cruella de Vil, the evil Dalmatian-kidnapper from Disney's 101 Dalmations has a distinct look: I bought a $5 leopard print shirt from Salvation Army, as well as a white and black polka-dotted shirt to give the appearance of Dalmatian furs. Long red gloves, a smoking pipe, and white hair spray could all be added for relatively cheap to get the full effect.
Total costume price: $10