The many sandwiches of Chicago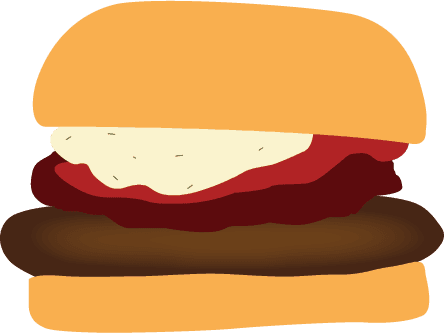 Chicago has a rich history of providing its citizens with an abundance of meat, cheese and bread.
Condiments and toppings? Yes, those bases are also covered with the likes of tomatoes, neon green relish, onions, peppers, bacon and avocado among others.
Chicago's claim to national sandwich fame is the iconic Italian Beef sandwich, created in the late 1930's by Al Ferrari and some of his family members. Since the thinly sliced beef was thrown onto an Italian roll and dipped into its own pan drippings, before being doused with hot peppers, nothing has been the same.
The city has arguably been the sandwich capital of America for quite some time.
Chicago hosted the first National Sandwich Month competition in 1956 and touted the sandwich as staple in daily American life.
A local bread company, The Wheat Flour Institute, held the event on Jackson Avenue, not too far from where DePaul's Loop campus now stands. The Rueben, a Jewish staple that features corned beef stacked to the sky between two pieces of rye bread, dressed in sauerkraut and Russian dressing, took home the inaugural crown.
Nowadays, the sandwich culture in our city is thriving. The basic ham and cheese on white with a smear of mayo for lunch is gone. Sandwiches can now be enjoyed by patrons across the city and at any time of the day.
Whether it's a sausage and pepper jack breakfast sandwich at Eva's Café in Old Town, or a pork belly Po' boy from Big and Little's in Lincoln Park, the options have become overwhelming.
Eva's Café, which is 25 steps from the Brown Line train on Sedgwick Avenue, features breakfast sandwiches so decadent, that they only sell them three days a week.
"I'm not in the kitchen often, but when I'm here, best believe I'm cooking some legit breakfast," Brandon Schnake, a 23-year-old film student at Columbia College who cooks at Eva's three days a week, said. "When I'm not in school, I'm in the kitchen. I try to think of new ideas and ingredients to integrate into the menu. Breakfast is the most important meal of the day, so I want to make it count."
The menu at Eva's includes a great mix of coffees and pastries, like most in the city do. However, the apple wood-smoked bacon and cheddar muffin stares customers right in the face when they are looking at the menu.
This hearty sandwich is cooked to order, and features some of the softest and most flavorful scrambled eggs you may ever have.
The melty cheddar is a bonus, and the salty bacon is the equalizer. Paired with peppery hash browns that Schnake calls "potato coins," this meal will have you salivating with satisfaction.
Just a few miles north of Eva's, and a block east of the Belmont CTA Red Line stop, is another breakfast joint, Kanela Breakfast Club.
They sport an elaborate brunch menu that features another high-end breakfast item.
This sandwich includes pork sausage, arugula and cheddar cheese, topped with a sweet and spicy pepper jam that provides an element that can't be explained — one that makes you close your eyes for a few seconds to allow your taste buds to thank you. The combustion of flavor is held together with a homemade English muffin.
Despite being a meat-crazy city, a meatless sandwich has become one of the cities most sought after lunches.
Nini's Deli, on Noble Street between Ohio Street and Grand Avenue, has become quick riser on Chicago's sandwich pillar.
"I didn't realize the artistry that goes into a quality sandwich until just recently," Juan-Elias Riesco, former DePaul student, and general manager at Nini's Deli said.
"I've got a background in graphic design, and was hesitant about the restaurant business when I first started in early 2014. I wanted to come up with a sandwich that was simple, but highlighted both Cuban and American ingredients," Riesco said.
The "Cubanito" is hardly your standard Cuban sandwich.
It features egg, platanos (plantains), black beans, white cheese, all on simply toasted French bun.
The vegetarian-friendly sandwich has gained so much of a following that it will be featured on an upcoming episode of ABC's "Chicago's Best."
But don't fret, carnivores. There's also plenty of meaty options for you.
Start with Big and Little's, which boasts two locations. One on Orleans Street, just south of Division Street and the other on Belmont Avenue, a block west of the Red Line stop.
"Their tacos are insane, but man, that pork belly Po' Belly is next level," Ray Watkins, a junior public relations major at DePaul said. "It's a place to eat lunch and dinner honestly. Any one of their sandwiches could be a full meal to end your day."
Ray is on to something as the pork belly Po' boy is savory, salty, rich and flavorful. It has been featured on shows like "Diners, Drive-Ins, & Dives," "Chicago's Best" and "Mystery Diners." For just $8, you'll be very satisfied.
Pigs are plentiful in the city, yes. But of course, we love our cows as well.
Good Stuff Eatery is a nostalgic, modern sort of diner that prides itself on fresh ingredients. A standout on their menu is the ooey-gooey "Prez Obama" burger. A rich blend of bacon, horseradish mayo, onion marmalade and Roquefort cheese on top of an all-beef farm-raised burger.
This burger is relentless, so make sure you're near a couch or comfy chair before consuming.
We are lucky to have this establishment right in the backyard of our Loop campus. It is located under the Brown, Purple, Pink and Orange line train on Wabash Avenue.
The volume and variety of sandwiches that we've been able to enjoy in Chicago are second to none. The ingredients are plentiful, the chefs are creative, and customers typically willing to eat outside the box.
Robert Rotenberg, an anthropology professor at DePaul who focuses on urban landscape and city-based food production, said the sandwich has yet to scratch the surface of its potential.
"I think there's still a lot of room for development along the sandwich lines," Rotenberg said. "The brave new world of sandwich making lies in the area of vegetarian sandwiches. The thousand renditions of the burrito are played out, now I believe it is about finding that real balance that makes a great sandwich. That can be done with, and without meat."
It's hard to believe a food culture like ours has yet to reach its sandwich ceiling, but that is the case.
Where to satisfy your sandwich cravings:
Eva's Café
1447 N. Sedgwick St.
Big n' Little's
1034 W. Belmont Ave.
Nini's Deli
543 N. Noble St.
Kanela Breakfast Club
3231 N. Clark St.
Good Stuff Eatery
22 S. Wabash Ave.