DePaul, city announce economic partnership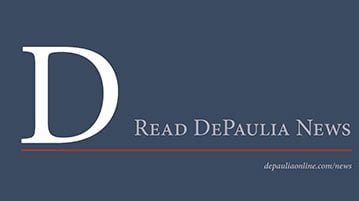 DePaul is one of eight Chicago universities that signed a memorandum of understanding with the City of Chicago, outlining investments between universities and the city totaling over $2.5 billion.
In the agreement, schools detailed their projects in communities and the city committed to a timely review and approval of permits and investments.
"One of Chicago's greatest strengths is our world-class universities," Mayor Emanuel said in a press release. "They provide pathways to great careers for their students and with the help of these agreements will become even stronger engines of opportunity for our neighborhoods."
According to DePaul Newsline, DePaul's potentially $230 million capital investments include the new School of Music building as well as the DePaul arena to be built in the South Loop.
In total, these projects are estimated to generate over 10,000 jobs over the next three years, and "will reinforce the schools' roles as neighborhood anchors, through job creation, local purchasing, public safety, cultural resources, beautification, affordable housing, and related forms of civic engagement," according to the press release.
"Eighty percent of DePaul graduates stay in Chicago and make their lives here, making DePaul a net importer of talent to this city.," DePaul President Rev. Dennis H. Holtschneider, C.M., said in the Newsline article. "We want Chicago to thrive and we're proud to partner with the City and support its growth."