Lincoln's lasting impression on Chicago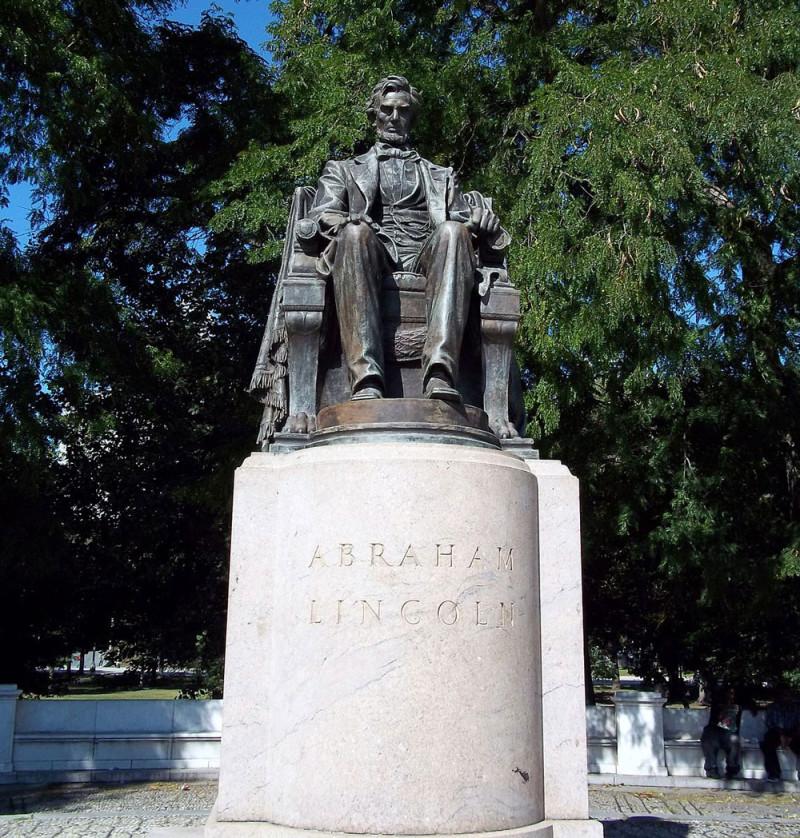 Even though Abraham Lincoln was assassinated in 1865, a few years before Chicago was nicknamed "the Windy City," he certainly played a large role in its politics.
Lincoln, who was the 16th president and president during the American Civil War, often frequented Chicago in his lifetime. As a result, traces of Lincoln can be found all throughout the city, whether it's an official holiday or a statue in his memory.
Illinois is one of the seven states that recognizes Lincoln's birthday. On Feb. 12, some business and schools are closed down, depending on the city and state. In Chicago, all state affiliated offices, Chicago offices and Chicago public schools are closed to respect the holiday. In a few other states, Lincoln's birthday is observed as part of President's Day, which is actually George Washington's birthday.
Lincoln was born in 1809 in Hodgenville, a small town in Kentucky. However, Chicago was a city he often visited. Uncommonly known due to his presidency, Lincoln practiced law (without a law degree, which was common in the late 1800s) for many years before he was elected. He even served on the Illinois legislature and a term in Congress.
When he eventually ran for president in 1860, Chicago was filled with Lincoln supporters, often referred to as "Lincolnites." However, his campaign didn't necessarily follow his "Honest Abe" policy. According to the Chicago Tribune (which Lincoln had a subscription to, according to the paper), some Lincolnites "were paid to be there, so even back in 1860, Chicago politics wasn't beanbag."
"Without Chicago, there would have been no Lincoln as we know him," DePaul history professor Mark Pohlad. "Illinois and Chicago politics catapulted Lincoln into national politics by angling to get him chosen as the Republican nominee (in Chicago in 1859)."
However, it wasn't just his profession that led to his strong ties with the city. Lincoln and his wife both enjoyed the recreational aspect of Chicago.
"He loved our city, its hotels, its theaters and having his photograph taken in galleries down along Lake Street," Pohlad said. "He and Mary Todd Lincoln — she loved the shopping here — pondered coming back to Chicago when he retired."
Because of Lincoln's relationship with Chicago and the state, it's customary for Illinois students to celebrate Lincoln's life and legacy. Growing up, DePaul sophomore Kara Humanski didn't really notice how much students learned about Lincoln. Instead, it was just a normal topic that was taught every year, which is usual for any Chicago suburb.
"Every other person I knew growing up in the suburbs went on a field trip to Springfield in eighth grade focusing exclusively on him," Humanski said. "It was the same thing every year in elementary school. No matter what topic we were covering in history, there was always a unit on Lincoln."
Chicago has several permanent homages to Lincoln, in the form of avenues, sculptures and buildings.
"A couple of the best sculptures of Lincoln are here, too," Pohldad said. "The one by Saint-Gaudens behind the Chicago History Museum is a masterpiece."
The Lincoln sculpture, titled "Abraham Lincoln: The Man," created by Augustes Saint-Gaudens, is part of Lincoln Park around the intersection of Clark Street and North Avenue. The sculpture, which was unveiled during a special ceremony in October of 1887, drew thousands of people. There are also a few replicas of the statues in cities around the world, including London and Mexico City.
A second Lincoln sculpture by Saint-Gaudens can be found in Grant Park. Before being installed in the park in 1926, the sculpture could be found in different places around the states, including being displayed at the Metropolitan Museum of Art in New York City. The sculpture, titled "Abraham Lincoln: The Head of the State," was originally supposed to be part of the "Court of the Presidents," an area in Grant Park that was designated to have presidents represented through different art pieces, but the project eventually didn't follow through.
Several other places in Chicago are named in Lincoln's honor. In addition to several schools (such as Abraham Lincoln Elementary School), places and neighborhoods also share his name. DePaul's own neighborhood, Lincoln Park, honors the president. Even though it was originally named Cemetery Park and then changed to Lake Park, it was renamed after Lincoln's assassination. In turn, several attractions within Lincoln Park are also named after Lincoln, like the Lincoln Park Zoo.
Every year on President's Day, the Chicago History Museum has activities that honor Lincoln. Located at 1601 N. Clark St. in Lincoln Park, anyone can join in on listening to the Chicago Brass Band.
If live music doesn't really sound appealing, then "With Lincoln Productions" is honoring the holiday by putting on a production of "Meeting the Lincolns." The museum also offers plenty of different exhibits and walking tours, including a special Abraham Lincoln installment that focuses on his election. Occasionally, the museum offers a special traveling exhibit that allows patrons to see Lincoln's deathbed.
Besides being one of the most important presidential figures in the United States, Lincoln has also had strong influence in Chicago. Chicago also held a significant role in Lincoln's campaign, being one of the cities that helped to launch his career in the Republican Party. Lincoln and his family's love for the city pushed them to keep returning. Even though he never got to retire in the city like he planned to before he was assassinated, his name and his legacy are still stamped all over Chicago.
"Chicago has had a long love affair with Lincoln," Pohlad said.