The DePaulia wins 16 Illinois college media awards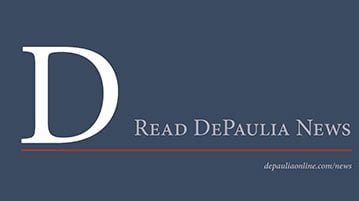 The DePaulia was recognized at the Illinois Collegiate Press Association conference today with 16 individual awards. 
Categories included individual and organizational awards in writing, photography, multimedia, design, print and online. Thousands of entries from across the state were judged.
Here is the full list of awards.
Honorable Mention, Sports Photography – Josh Leff
Third Place, Sports Photography – Josh Leff
Second Place, Feature Photography – Garrett Duncan
Third Place, Photo Essay – Garrett Duncan
Third Place, Headline Writing – Courtney Jacquin and Max Kleiner
Third Place, Sports Page Design – Matthew Paras
Honorable Mention, Sports Column – Ben Gartland
Second Place, Sports Feature Writing – Matthew Paras
First Place, Sports News – Matthew Paras
Second Place, News Story – Megan Deppen
First Place, Feature Design – Carolyn Duff and Erin Yarnall
Third Place, Feature Writing – Rachel Hinton and Shelley Mesch
Second Place, Front Page Layout – Staff
Third Place – Multimedia Reporting – Rachel Hinton and Shelley Mesch
Third Place, Special Supplement – Matthew Paras and Ben Gartland
Second Place, Editorial Cartoon – Carolyn Duff